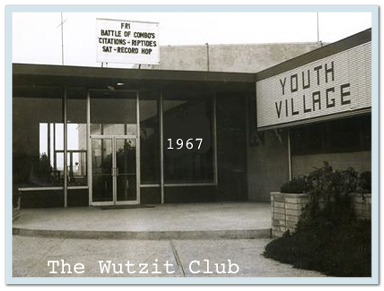 What's amazing to me after all these years is that I'm still in touch with three out of the four people mentioned in this diary entry (all Facebook friends now and tagged as such). We all live in different cities and we've lived vastly different lives but thanks to the internet (and, I guess, FB) it's relatively easy to stay in touch. It's been gratifying to get back in touch with – and in many cases, closer to – a great many people from Wilcox and Santa Clara that otherwise I would have lost touch with forever.
Not a lot of my relationships that began at the Wutzit worked out, at least not for very long. Lewis and I went steady for six weeks in the fall of '67 before he broke up with me and we went our separate ways.
Years passed without further communication until the miracle of the internet led to "Hello! I don't know if you remember me, but…" and the start of a beautiful friendship.
I also need to give kudos and thanks to him for the invaluable help he's given me with my domain site and the graphics on a lot of these diary blogs.
The above Stephen Schwartz lyric from the musical Wicked applies to Mary, Sandy, Lewis and so many more of you I haven't mentioned by name or written about – yet.  I'm especially grateful to those of you who've left comments to let me know this whole diary-blog endeavor means something to you. There's something special about hearing from people I knew so many years ago.