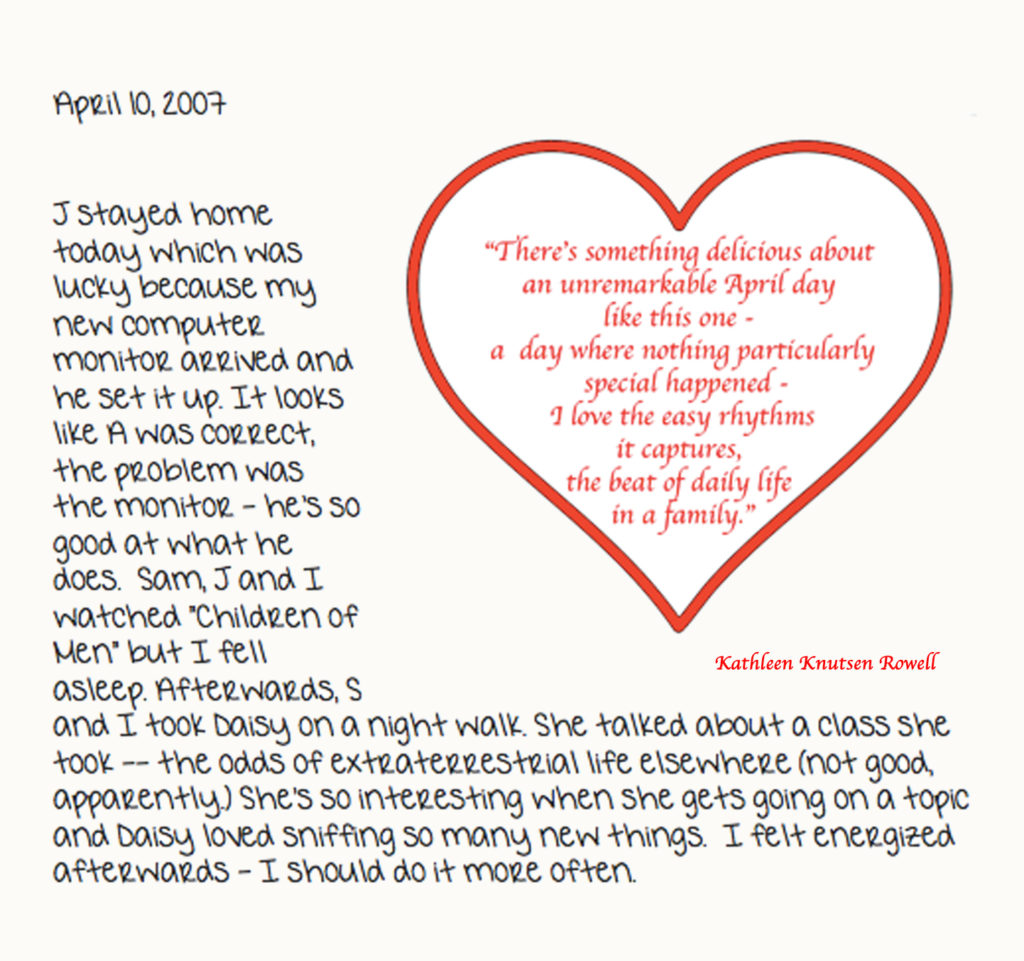 This is one of those unexceptional days I wouldn't remember if I hadn't written it down – and that would be a shame. On the surface, it's mundane – nothing of great significance happened, our lives didn't turn in a new direction – but I love the easy rhythms it captures, the beat of daily life in a family.
Life can't get much better than a day in which my husband helps me set up a computer, recommended by one of my smart sons, cozily viewing a movie together – so relaxed I actually doze off – followed by an invigorating night walk and stimulating wide-ranging conversation with my daughter and dog.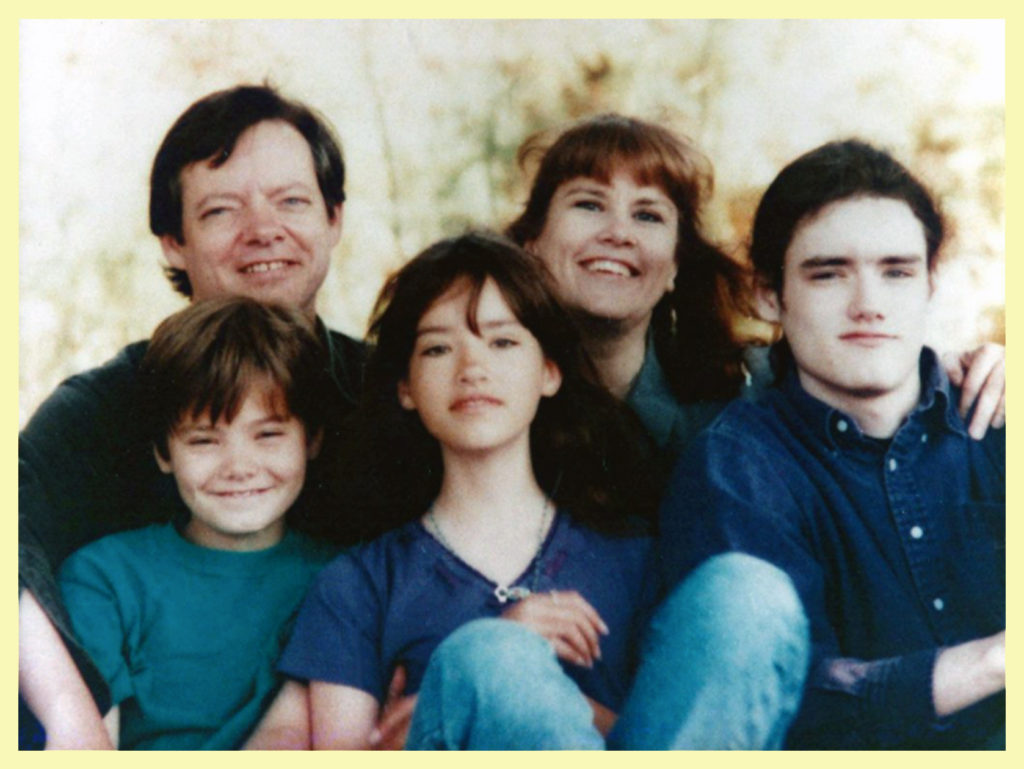 It's hardly a news flash that what matters most in life (to most people, anyway) is family. There's something delicious about an unremarkable April day like this one, a day in which nothing particularly special happened – a day I wouldn't recall if not for my diary – a day I long to live again but never will.
There will be other golden days with my family but they'll be different because time changes us, even though we don't realize it – or appreciate what we once had – until much later. I'm going to try to appreciate sparkling moments in progress instead of waiting until I look back. In other words, to be fully present in the present. Because nothing lasts except in memory.