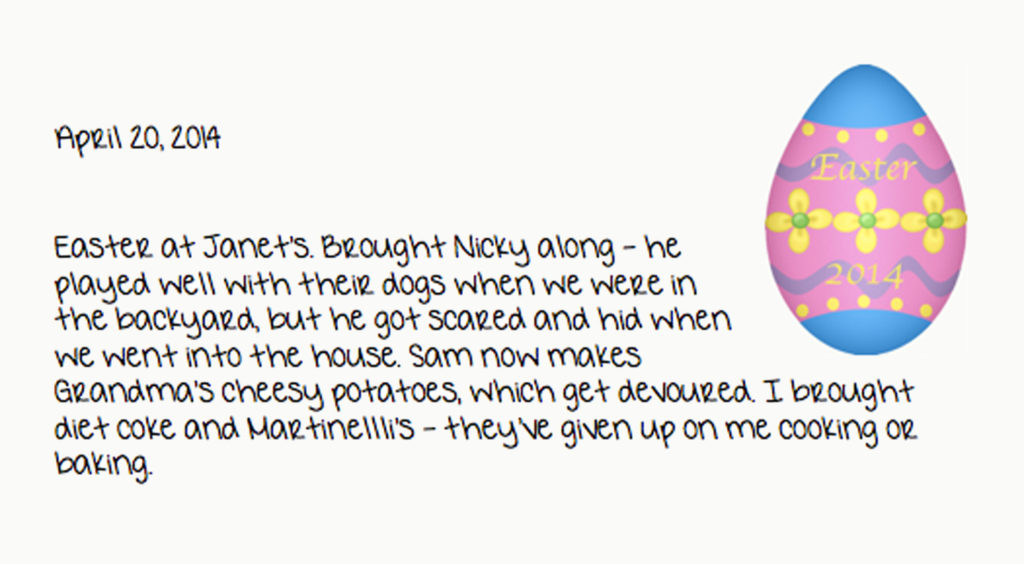 I wish I'd written more about this. Easter was my Lutheran pastor father's favorite holiday, probably because it's symbolic of redemption and forgiveness – the most important tenets of Christianity as he practiced and preached it.

I would've written more if I'd known this would be his last Easter but – as ridiculous as it sounds – I never believed there'd be a "last" anything for him. Even as he edged into his eighties and eventually turned 89, a world without him was inconceivable – which meant he'd live forever.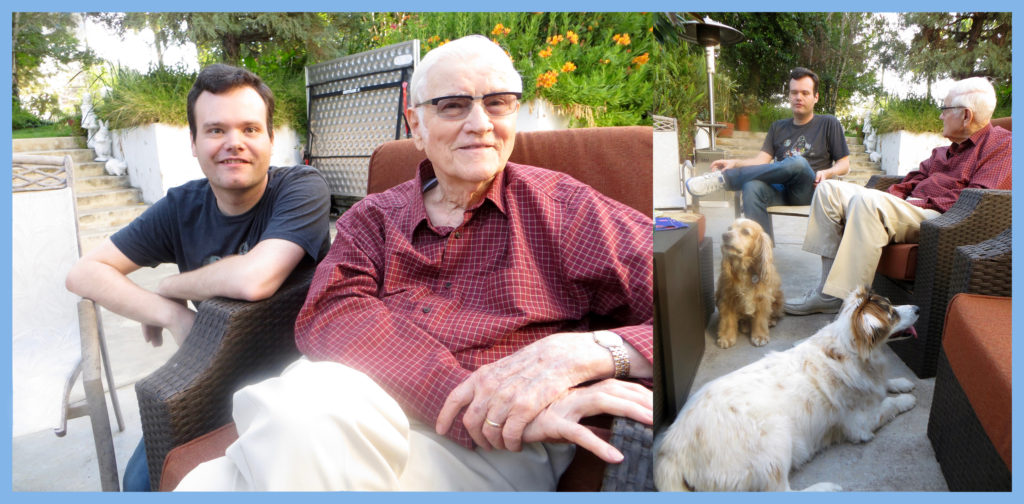 I wasn't alone in assigning him immortality. On one family holiday, he distributed copies of his self-published autobiography to his children and grandchildren. Driving home with Sam and Alex, I told them to treasure their copies because "he won't always be here."

"No!" Sam said, genuinely horrified by this possibility. I knew exactly where she came from. There could never be a "last" anything for him, we needed him too much. So how could I have guessed this was his last Easter? And if somehow, I'd known in advance – what would I do differently?

A lot of things although I know he'd absolve me. After one memorable late night dinner, when my cousin Wayne, his wife and mother were in town and we stayed up until midnight talking, the subject of death came up. As a pastor, my father saw more grieving people than most. He said it's universal – every single person who loses someone they love has regret about things said and done or unsaid and undone. Everyone.

Then he said – very clearly – "When I'm gone, don't feel guilty about anything you could've said or done. It's all right, exactly as it should be."

So why do I feel guilty anyway? Not only about him – about my mother, who followed him less than a year later, and Yolanda, who left us a few months ago. I owed all of them more than I gave. I didn't see the "last time" coming even when it stared me in the face. Despite all evidence to the contrary, I told myself I had plenty of time – I could say "I love you" or do that favor "later". When it was more convenient.

But time ran out. It's too late to write down what we talked about on my father's last Easter. It's easy to say, "No regrets." It's hard to let go of them when I miss him so much. What I wouldn't give for one more chance to talk to him.