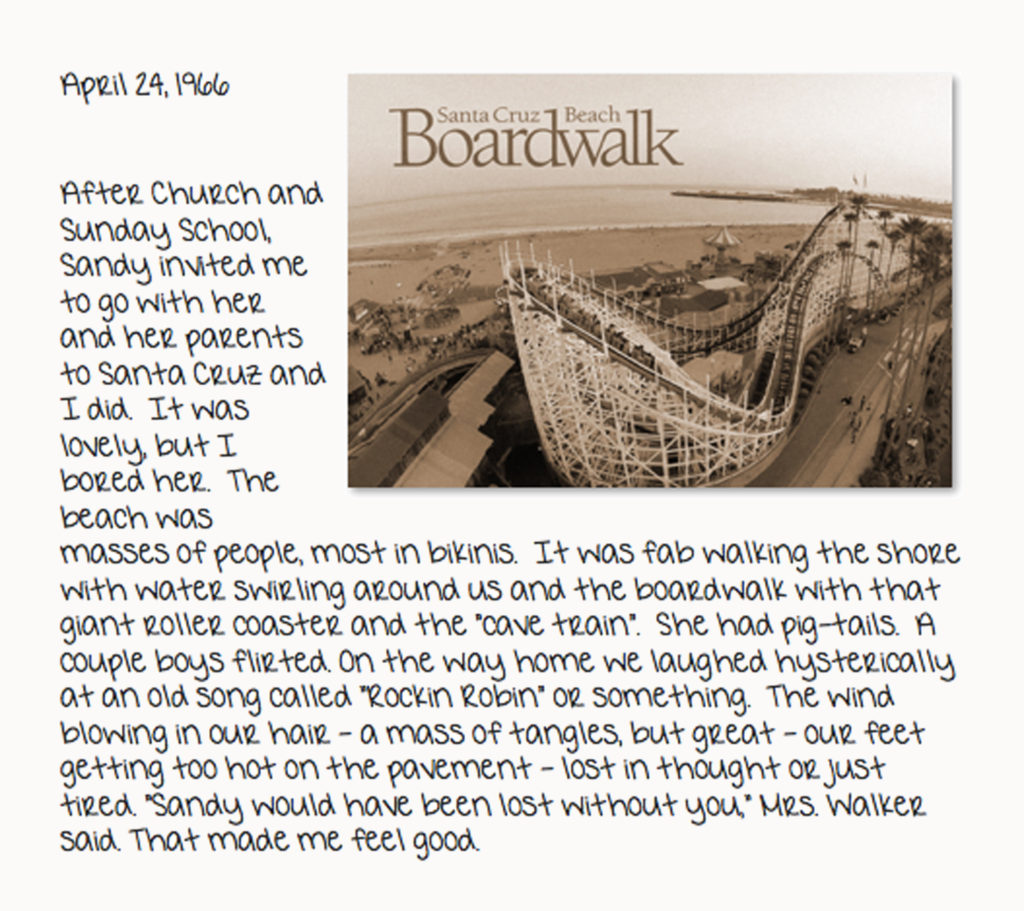 This is another one of those splendid spring days Sandy and I shared, when not a whole lot happened. I  probably wouldn't recall it at all, if I hadn't written it down (and I think the beach photos posted here might've been taken today). I can't imagine what we found so hilarious about "Rockin' Robin" – we were probably punchy after a day in the sun and surf with our best friend. As usual, my perennial fear made it into the mix – "I bored her" – but Sandy's mother was sweet and reassuring.  We were both barely fifteen years old. It was a good time to be young in a city like Santa Cruz.
For whatever reason, my family didn't go to the beach a lot, at least not that I remember. Our family outings – rare on Sundays, a working day for my Lutheran pastor father – more often than not took us to Mt. Cross (a Lutheran Bible camp in the mountains) or a local tour of model homes. We weren't looking to buy – we lived in the parsonage, which was owned by the church – but we loved to pretend we were moving into our own house. My sisters and I competed over who got the best imaginary bedroom.
I haven't been to Santa Cruz in decades but I'm sure – like the rest of the Silicon Valley – it's nothing like the Santa Cruz I remember. I invite anyone who reads this and has been there recently to share their impressions about how it's changed – what it's like today.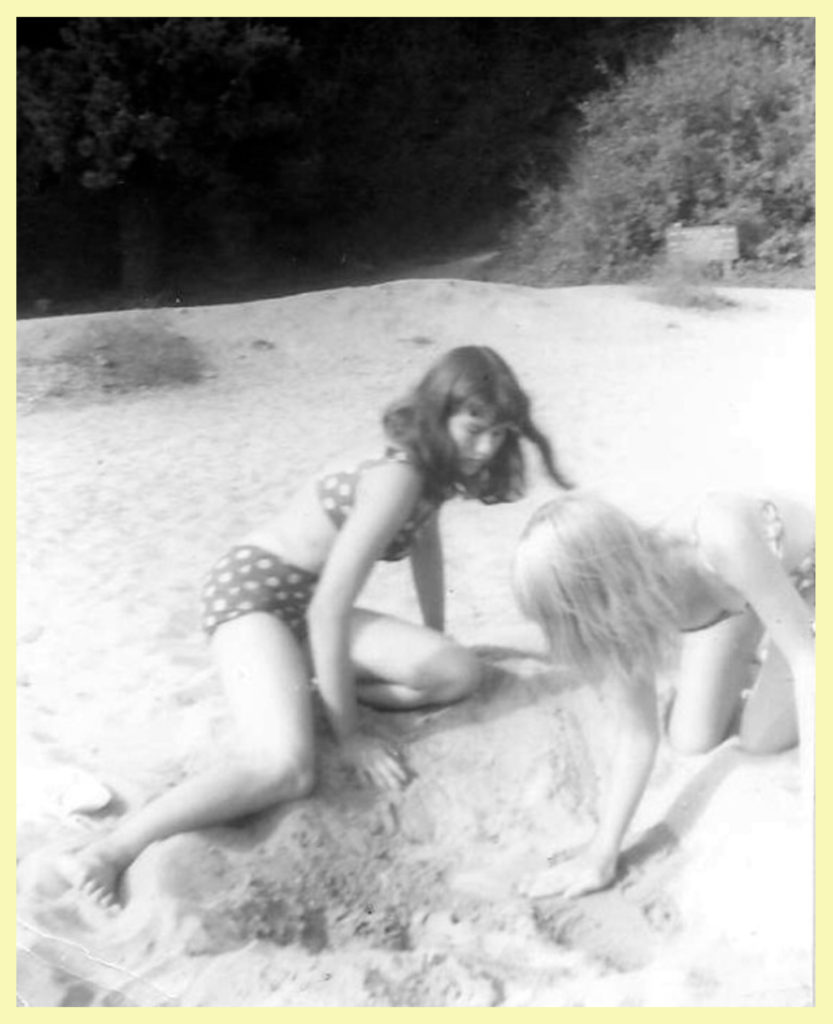 Is the boardwalk still there?
The roller coaster?