Living in Los Angeles, it's not uncommon to run into celebrities. (It's not exactly "common" either. It's definitely an "event," more unusual than not.) Generally speaking, when they're out with their families doing things normal families do – like going to a play – it's considered bad form to approach them.
I make an exception in cases like this, in which (a) I have a deep, genuine appreciation for a specific piece of their work and (b) the work in question is relatively obscure. I'm not speaking from experience, obviously, since I can't say I've ever been approached – let alone mobbed – by fans. However, if that was my problem, I suspect I'd be less annoyed – possibly even charmed – if the fan who interrupted my theater experience complimented something I wasn't used to accepting compliments on.
"The Morning After" deserved a lot of compliments. It was an ABC Movie-of-the-Week that, to the best of my knowledge, aired only once, on February 13, 1974. It's  been released on DVD but is very hard to find and I can't find more than a snippet of it on YouTube. According to Wikipedia, it's shown in some treatment centers (for alcoholism). IMHO, it deserves a much wider audience. It moved me deeply when I saw it in 74 – I waited in vain for a rerun. Van Dyke was nominated for an Emmy for his lead performance but lost to Hal Holbrook.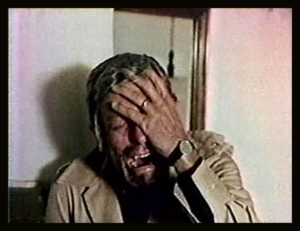 Most likely the reason it didn't get more attention was its downbeat ending. Van Dyke plays a successful PR man with a family who struggles – unsuccessfully, as it turns out – with alcoholism. The final scene, which I vividly recall, finds him ragged and alone, under a pier on the beach, chugging a bottle. It broke my heart – just like similar real-life scenarios break hearts every day.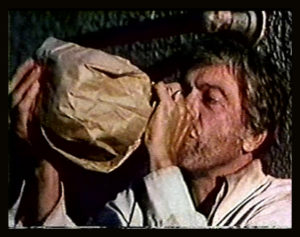 In 74, people didn't talk about alcoholism as freely as they do today. According to Wikipedia, Van Dyke was one of the first celebrities to admit to a problem with alcohol – quite different than today, when sometimes it seems like rehab is a requirement – not an impediment – to celebrity.
I loved the Dick Van Dyke show long before I saw "The Morning After" but "The Morning After" meant more to me. I'm glad I got the opportunity to tell him so.