This was a Movie-of-the-Week script I researched and wrote for ABC that didn't get made. Christy Welker was the producer and together we traveled to Shamrock, Texas, to interview the principles. (I never get sent to Paris or Barcelona on research – it's always someplace like Shamrock, Texas, not that there's anything wrong with it. It's a small, charming town. We stayed in its best hotel, located within blocks of the slaughter-house.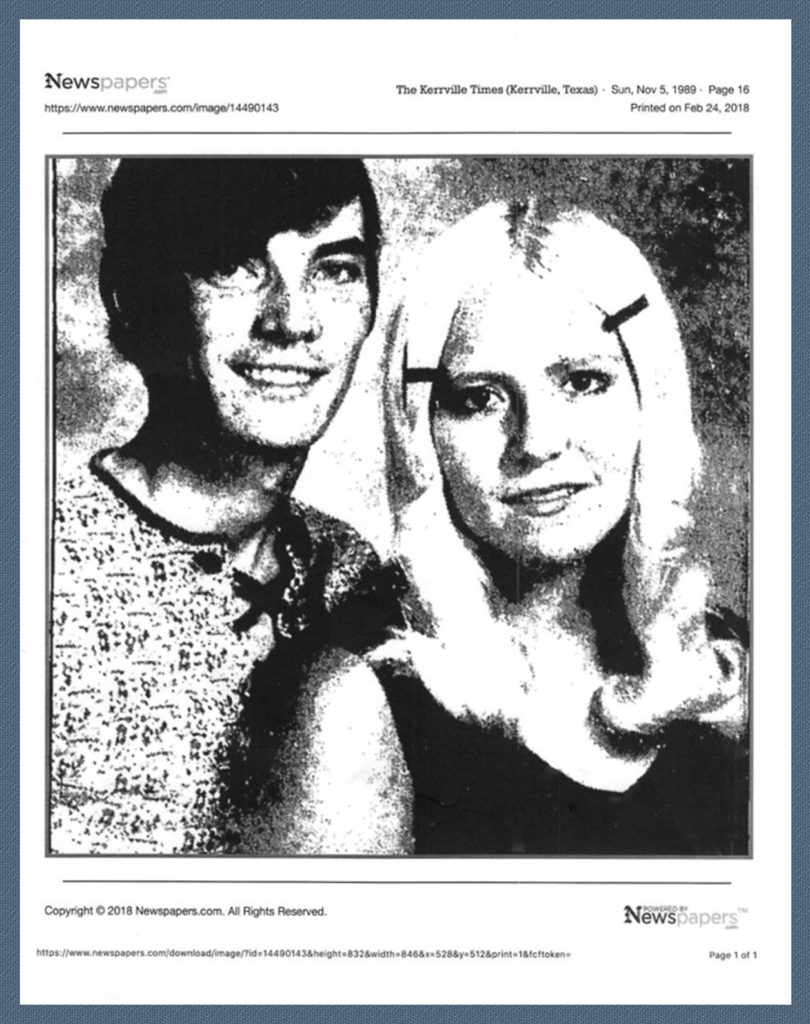 The story was compelling with several twists and turns. In 1976, Rhonda Schlegel Templin was found dead, apparently electrocuted, in her bathtub. It was ruled an accident but her parents, Norbert and Jaye Nell Schlegel, didn't believe it. They suspected her husband, Bobby Templin. Christy and I had dinner with the Schlegels the night we arrived and they could've doubled for one of my aunts and uncles in Iowa. Kind, decent people fighting a battle they never expected or wanted to wage.
Due to the efforts of the Schlegels, five years after Rhonda's death Bobby was arrested, tried and convicted for her murder. In 1993, when Christy and I interviewed him, he was serving 99 years. Much like fellow wife-killer Jeff McDonald, he blamed his in-law's over-zealous prosecution for his problems. As far as I know, he's still incarcerated.
My heart went out to Norbert and Jaye Nell. I wanted to do right by them, so I was disappointed when the film got shelved. This happens for any number of reasons – a change in power at the top or at the development exec level can doom a project. Scheduling demands change and market research is ongoing. It's always possible they didn't like the script (I hate to even consider that, but it happens).
I'm inspired by the Schlegel's tenacity, motivated by their love for Rhonda, that brought Bobby Templin to justice. In 1995, Norbert wrote and published a book about the case. Of course, it's not enough. Nothing they can do will bring Rhonda back and a loss like that is too catastrophic to fully recover from. Somehow, they found the strength to move forward and devote themselves to the family they had left. I wish I'd been able to get their movie made.