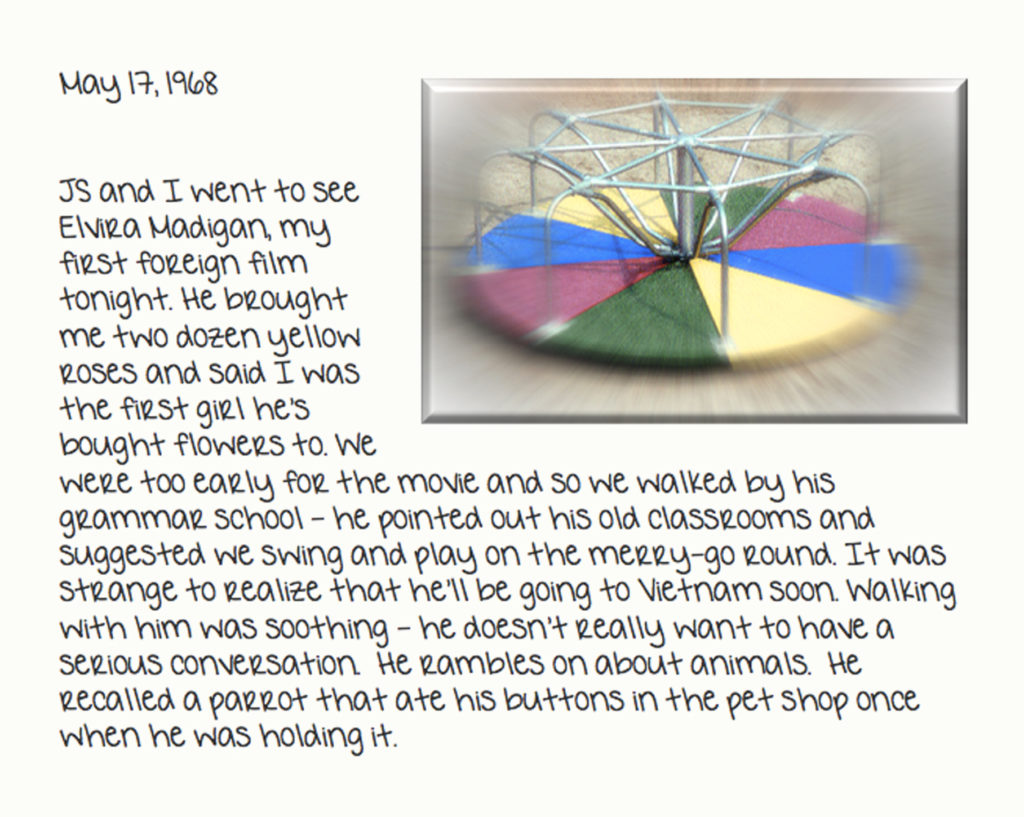 JS was the only boy I ever dated who actually went to Vietnam. In retrospect, I was an academic snob, attracted almost exclusively to college-bound guys. Because of this – and because JS was shipping out soon – I didn't take JS that seriously. He wrote me letters after he deployed and I wrote back at first, but not as often as he wrote me. Gradually, I tapered off.  To my mind, his letters took on an angry slightly threatening tone – ranting about me and my "hippie friends" – so I stopped writing to him entirely.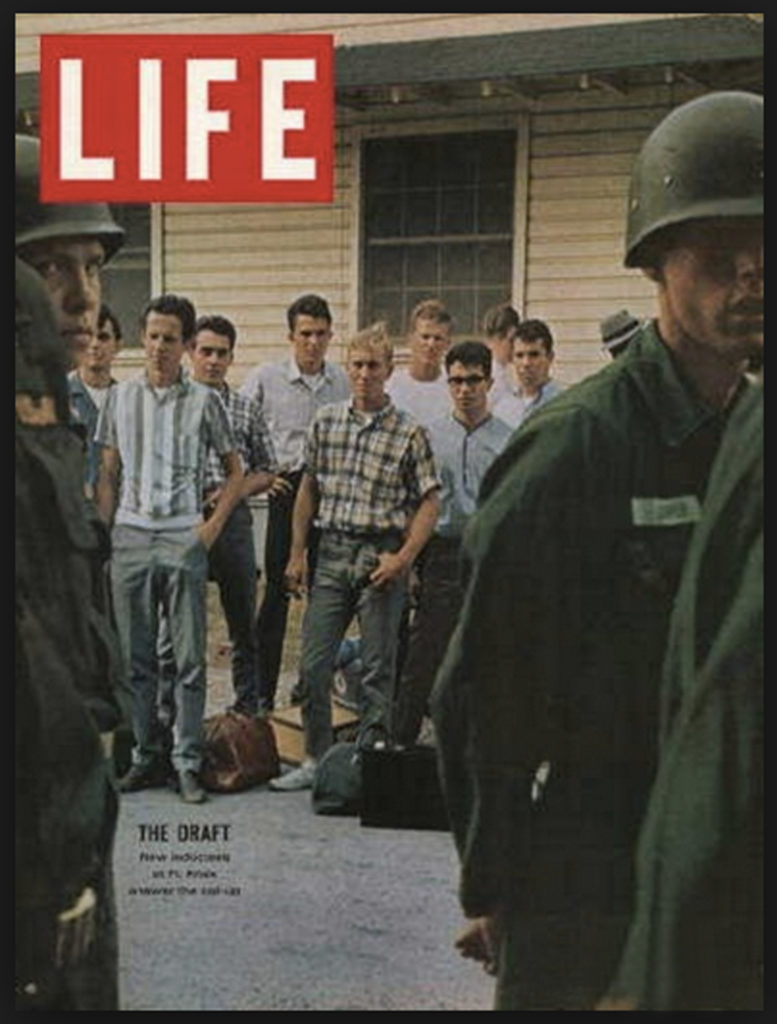 In retrospect, I wish I'd continued to write back to him. It wouldn't have required that much effort and from all I've learned about what life was like for enlisted men in Vietnam, it probably would've comforted him to have a friend back home even if I wasn't his girlfriend.  In all of his interactions with me, he was nothing but kind and he deserved kindness back.
Both J and I have casual acquaintances who served but in our immediate social circle, there's exactly one Vietnam vet. In the thirty plus years we've known him, he's only talked about it – to me, anyway – once. Nonetheless, it's obvious the experience had a profound effect on him and not for the better. Recently, he's fallen on hard times and faced homelessness so for the past eight months he's been sleeping on a fold-out sofa in my husband's home office.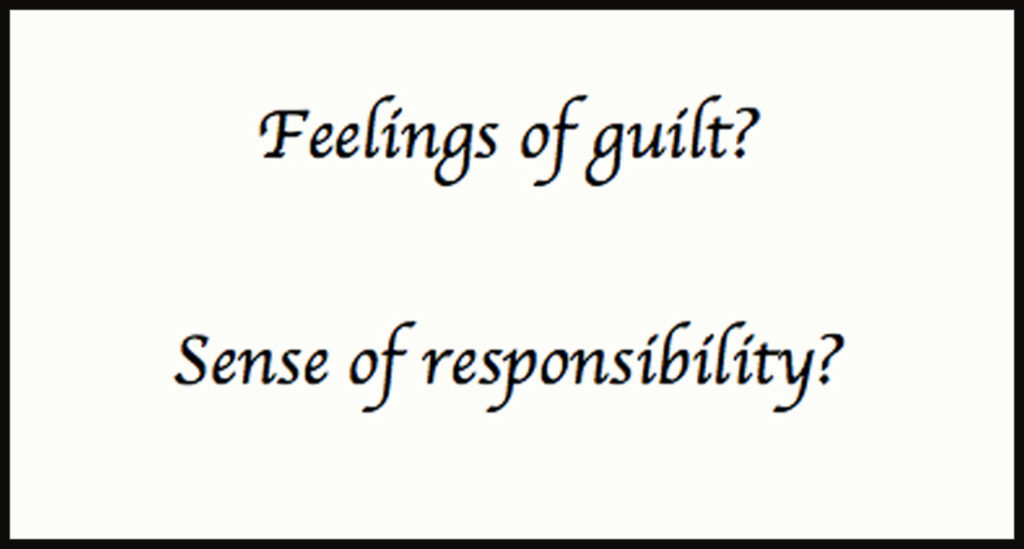 The situation is less than optimum for all concerned and I'm hoping a better option will present itself. I know I'm not responsible for his well-being but I feel a certain amount of responsibility nonetheless. He did something my husband and everyone else we know got out of.  Maybe that's on him, since on some level it was his choice. When he made that choice, however, he didn't have the advantages that I – and most of the people I know – take for granted. Maybe I'm still feeling guilty about my lack of compassion for JS. Vietnam is far in our national past but I can't be the only one struggling with the fallout – and I didn't even have to worry about getting drafted.