What could be better than a Saturday night Diana Ross concert at the Hollywood Bowl, a venue that holds a special place in my heart? Those of you who don't live in LA might not know that during the off season or when no performances are scheduled, the Hollywood Bowl is open to the public. There are no guards, no gates, no admission fees. Anybody can slip inside, stand on the stage and gaze upon 17,500 empty seats.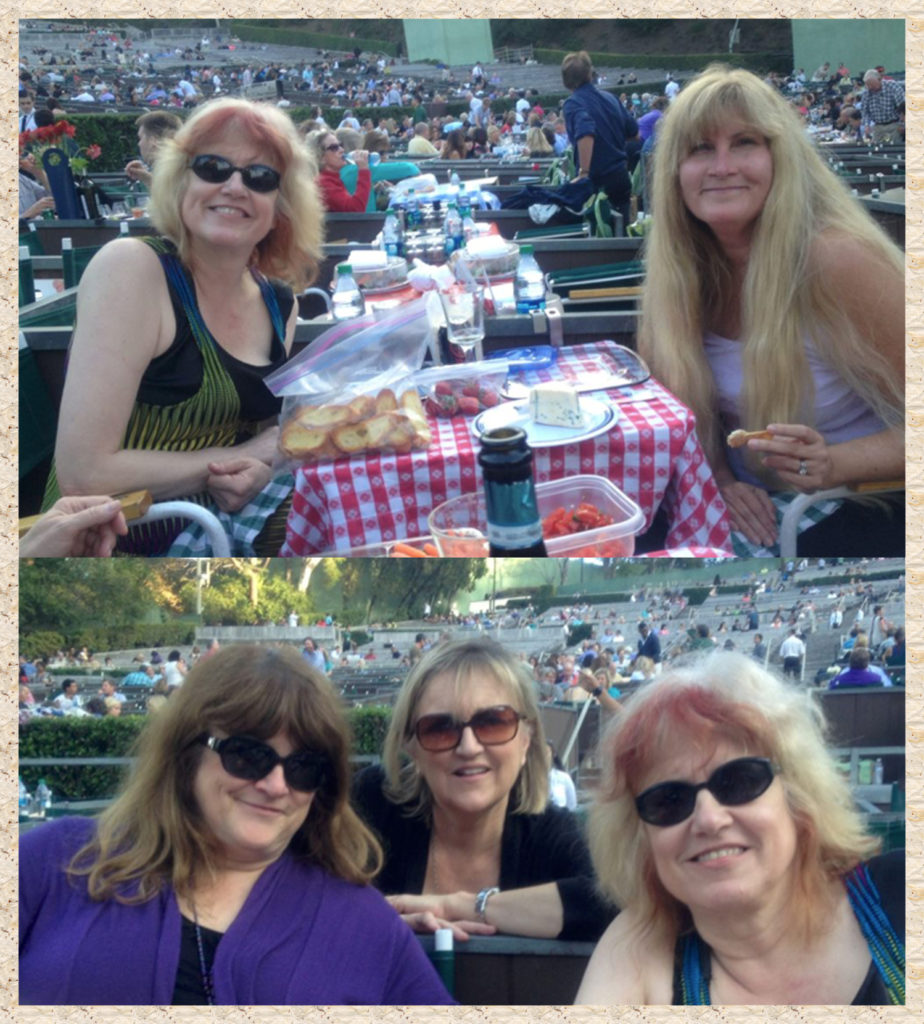 If you're interested in Hollywood Bowl history (I am), there's a museum on site. The iconic look of its shell hasn't changed much over the decades. From 1953 until 1972, those heady days when the Beatles and the Doors headlined, a six-feet deep decorative reflecting pool fronted the stage.
My sisters and I are long-time Diana Ross fans – witness our super-8 homage to the Supremes (see photo below and my September 23, 1972 blog about our record act).  To perfect an intricate act such as ours, we listened to their records a thousand times – a pleasure, with Miss Ross on vocals.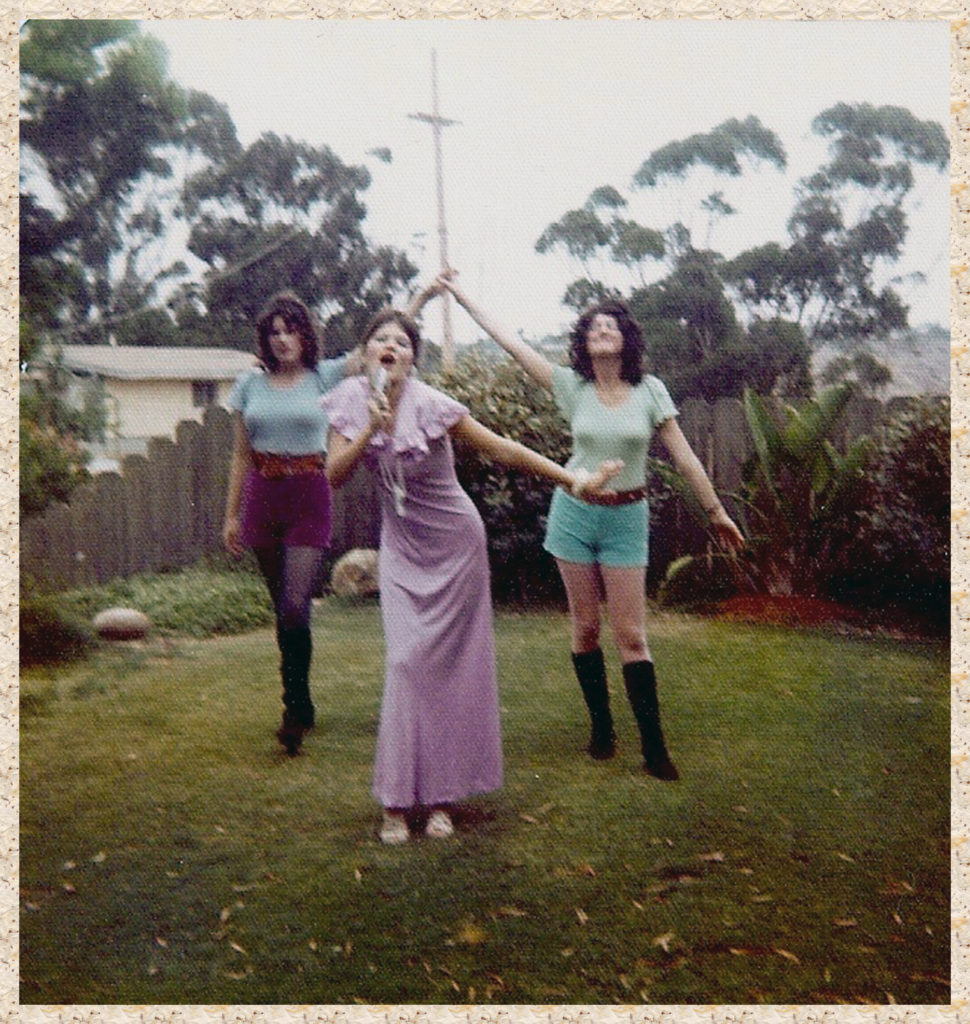 And Halle Berry? I've never seen a woman more staggeringly effortlessly gorgeous.
Given how much fun this outing was, why haven't we gotten together to do something similar since then? How did we all get so busy? A question for another day.