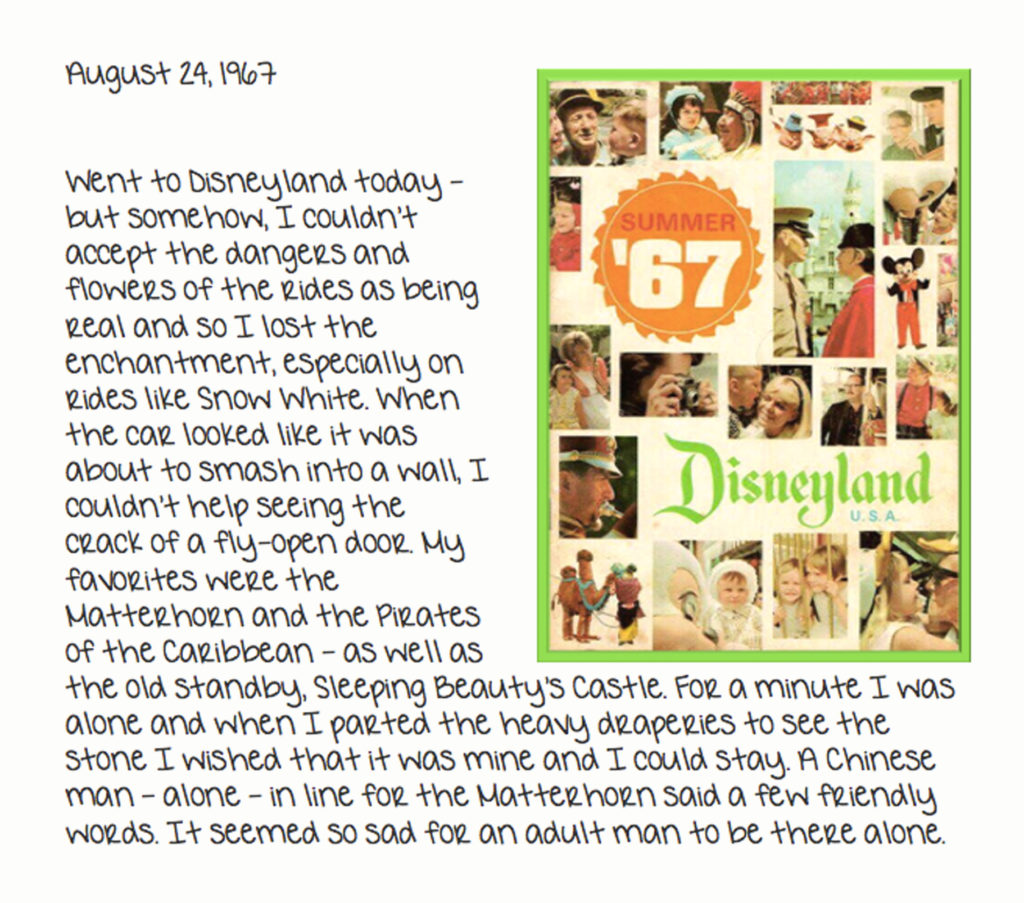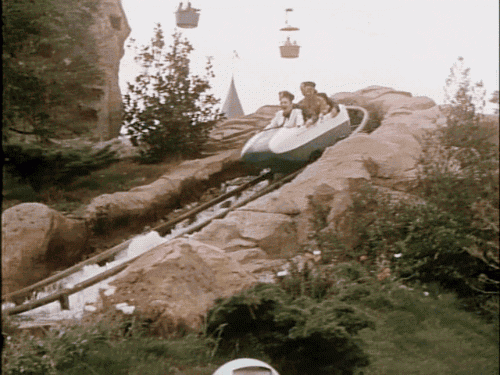 Once you see the cracks in the fantasy façade, it's impossible to pretend they're not there. At sixteen, I prided myself on being a cynic and eagerly traded wonder for the worldly superiority of seeing through everything.
The enchantment came back when I took my children to Disneyland. I suspect most parents feel the same way.
According to this entry, I liked the Matterhorn. The way I remember it, the first time I rode it with my father, I howled, "Daddy, make it stop!" My final ride on a roller coaster – Space Mountain, at the urging of my sister Joyce who assured me it was a metaphysical experience, not remotely terrifying – ended in hysterics. I staggered off, simultaneously laughing and crying, dimly aware of nearby teens asking, "What's the matter with you, lady?"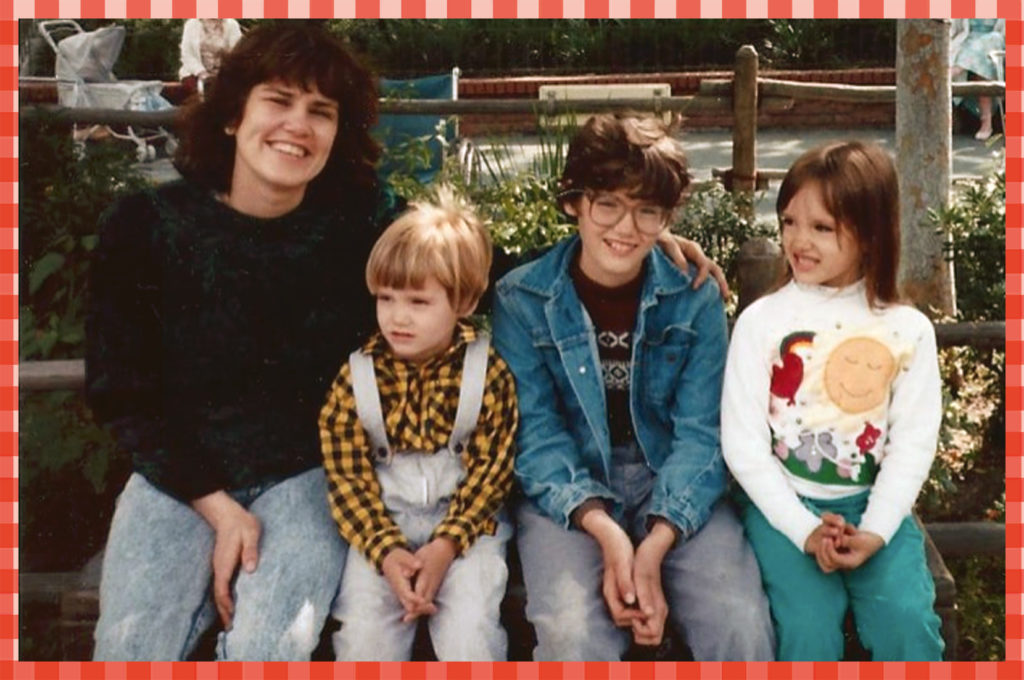 Apparently, on thrill rides, I easily suspend disbelief.