A few of the restaurants in REPRISE  are Los Angeles institutions, still in business today.  The others blossomed in the sixties only to vanish before the millennium.  Their absence illustrates one of my themes, the impossibility of recapturing the past.  The photos are stock shots.
STILL STANDING
CANTER's on Fairfax – popular with rockers and other night owls because they stay open all night.
MUSSO & FRANK'S GRILL on Hollywood Blvd. – a fixture for almost a century.  I didn't know, until I researched, they have two large dining rooms.  The formal east room is preferred by studio executives.  The west room – with dark mahogany booths and carved wood hat racks, is for creative types.  Their long-term waiters wear red coats.
BISTRO GARDEN – on Coldwater.

TRADER VIC's – on Wilshire, near Beverly Hills Hotel, opened in '55. Cocktails served in coconuts with pineapple slices and plastic swords.  Mai tais and minks, Asian fare and flaming drinks. Taxidermied blowfish, red pleather booths, wooden canoes on the ceiling.  Tiki room!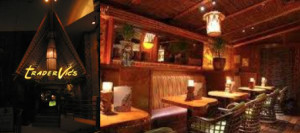 GONE BUT NOT FORGOTTEN (at least in REPRISE)
BEN FRANK'S COFFEE SHOP on Sunset, where the band decides to dump their first manager.  Open 24 hours so a major rocker  hangout.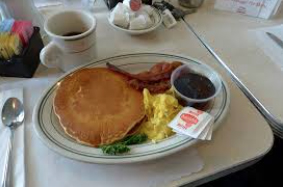 SCANDIA – moved to Sunset Blvd. in 57, sold in '78, closed in '89. Walls decorated with coats of arms, considered very high end at the time.  People were far less health conscious back then and routinely ate and drank coronary-inducing lunches.

TAIL O'THE COCK – one on Ventura Blvd, one on La Cienega – both closed in eighties.  Famous for American food and their bar scene – people met for drinks rather than dinner.  Open until 4 AM in the late 70s and early 80s.
PERINO's – Wilshire Blvd. It closed in '86, today it's an apartment building. Pink-toned dining room. The menu changed daily but no garlic served because Perino hated it.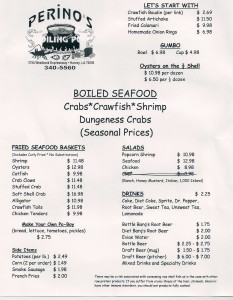 CHASEN'S on Beverly Blvd – closed in '95. Super-hot at one time, famous for their chili. Flew it to Rome for Liz and Dick during filming of Cleopatra.
SHIP'S COFFEE SHOP – there were three, in Westwood, Culver City and (the hippest) on Olympic/La Cienega. Open 24 hours. Toasters placed on tables and counters so patrons could toast their own bread. Open between 56-67 and closed in the 80s.
TOM BERGIN'S HOUSE OF IRISH COFFEE – Fairfax – where Captain convinces the band to let him manage them.
FOG CUTTER – La Brea from 66-71.