This was one of my favorite family vacations. Sam graduated from an upstate New York college the week before. John and I flew to Buffalo and rented a gigantic van. Our plan was to load four years' worth of Sam's worldly possessions plus ourselves in the van and drive it across the country to LA. None of us had done it before.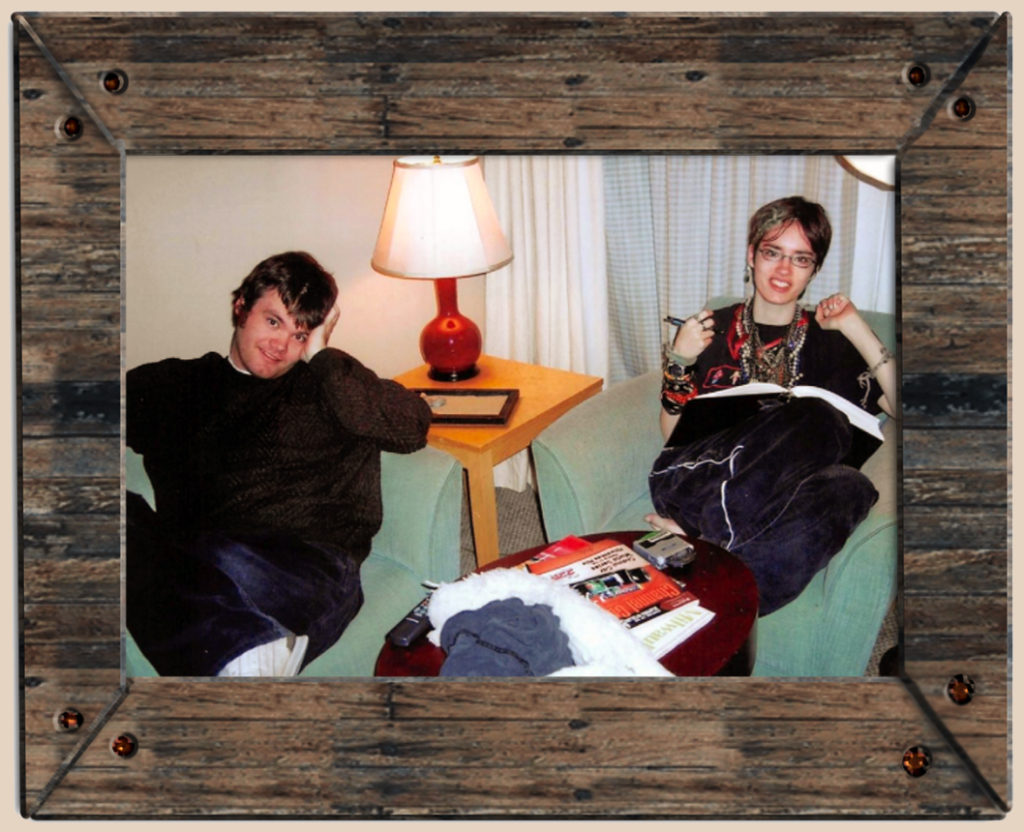 Aside from the fact our luggage didn't travel with us to Buffalo and we weren't able to reunite with it until we hit Philadelphia – aside from that snafu, everything went as smoothly as it possibly could for a sweaty family of four jammed into a hot (that's hot as in sweltering, not Corvette).
We picked up Alex at the Columbus airport after he finished his finals. Regrettably, Chris and Serena couldn't make it. Just as well, since two more riders would've meant strapping someone to the ski rack. Our van featured a DVD player to help the boring miles speed by. In between all the anime, we viewed the first season of Deadwood again to psych ourselves up for our visit to the same.
A brief review of Deadwood, the HBO series. The first season was brilliant.  The second had its moments. The third jumped the shark.  A traveling Shakespearean acting troupe planted themselves in Deadwood for the season and – like the big black hole of an idea this was – gulped airtime and sucked away all semblance of plot.  A mercy killing would've been kinder. The Shakespearean acting troupe  was tantamount to a Deadwood Talent Show.
You remember the dreaded Talent Show trope, you've seen it before – most egregiously in the final season of Showtime's OZ, when inmates in a maximum-security prison sang and tap-danced for their fellow sadistic killers. Laverne and Shirley's brewery threw a Talent Show. So did General Hospital. Suffice to say none of them have elevated the art form.  IMHO, when a show stoops to the dreaded Talent Show, it deserves to die. No appeals, no reprieves. Everything must end someday; some should do it sooner.
Back to the Great Family Road Trip through Eccentric America in a few days.