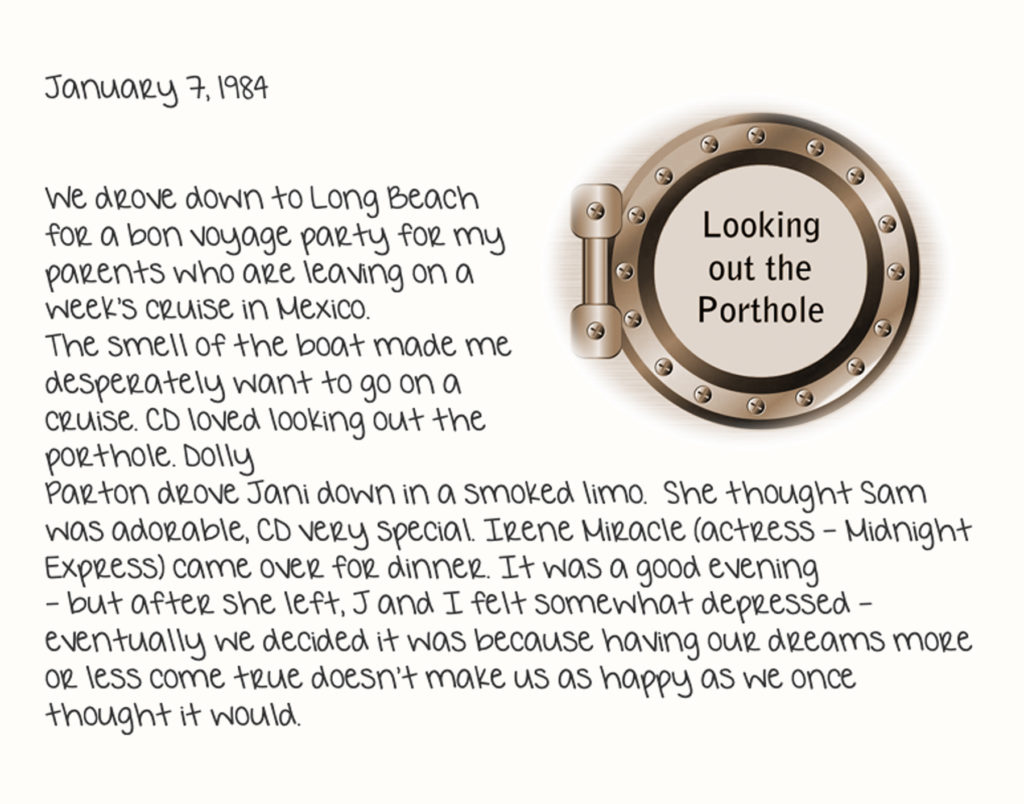 Looking back, our end-of-the-evening ennui seems inexplicable – it sounds like a pretty darn good day – but in 1984, J and I tended to focus on what we didn't have– rather than what we did.  Now that we're older and wiser, we're more inclined to gratitude. The days we took for granted look golden in the rear-view mirror.
I'd give anything to see my parents off on another cruise. After retirement, my father served as chaplain for many voyages. J and I took a few ourselves – one of them with my parents and extended family to celebrate their 66thwedding anniversary.
In 1984, CD had just turned seven and S wasn't even a year old. I'd just begun to make it as a film and TV writer and we didn't have household help. Sometimes, the pressure felt overwhelming. Today, the difficulties of raising small children and juggling a career seem insignificant. I'd welcome the chance to savor those moments of their childhood again.
I can't justify the angst, today. We had it good. I need to remember this when I'm tempted to dwell on my daily disappointments. We're alive and well. We still have it good.