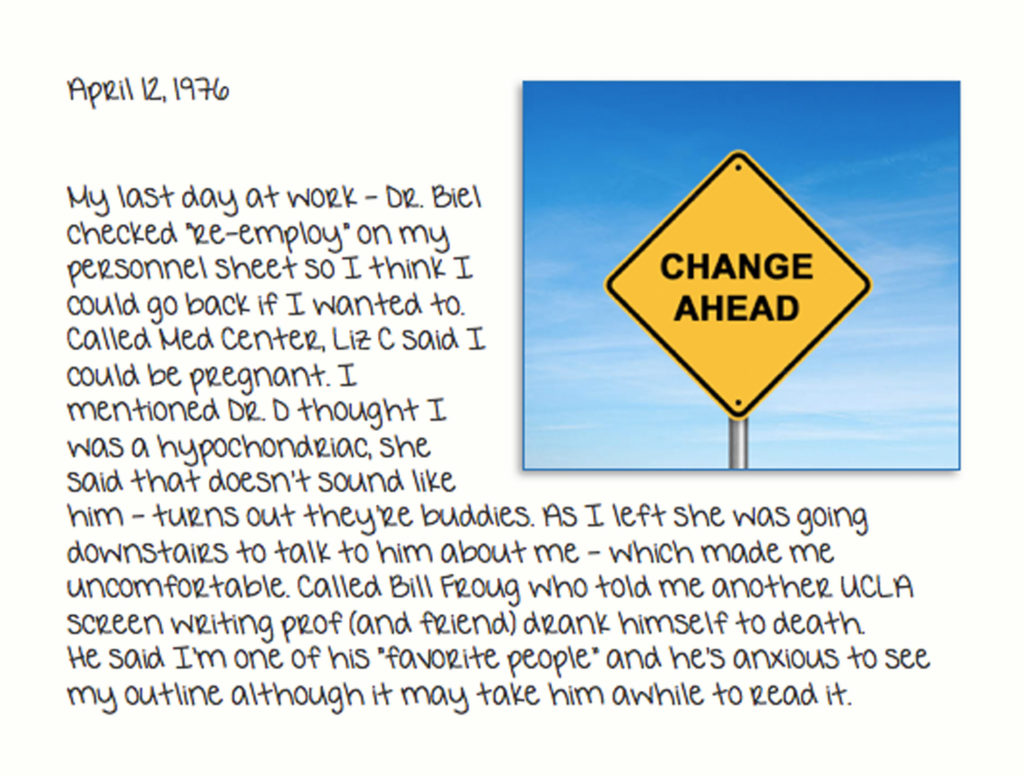 I didn't know it at the time but this was my last day of employment as a secretary and the start of a major transition.  Although it wasn't officially confirmed I was pregnant, I strongly suspected I was and I was right. Since quitting my job meant relinquishing our health insurance, my timing was terrible.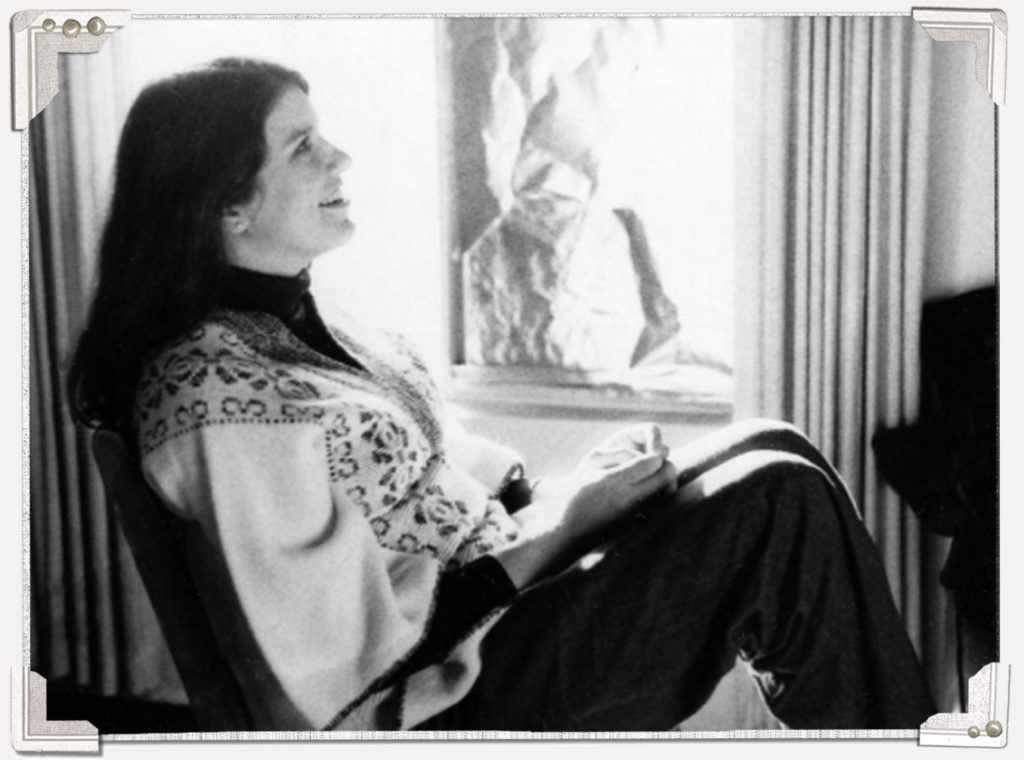 In addition to impending parenthood, I faced an extremely uncertain future as a film and television writer – as illustrated by my conversation with my UCLA writing professor and mentor Bill Froug. Not only did I learn the unhappy story of another writing professor's life, I realized it might take Froug – my champion – an unspecified "while" to read my outline. If the man who most believed in me wasn't eager to read my latest, how could I hope to interest the powers-that-be in Hollywood?
At the time of this entry, I hadn't earned a dime writing, John was in his second year of law school and our first baby was on the way. I should've been petrified but for some reason I wasn't. To be sure, there were some hard times ahead – it would be four years before I'd see any success as a writer – but I believed we'd be all right – and we were.