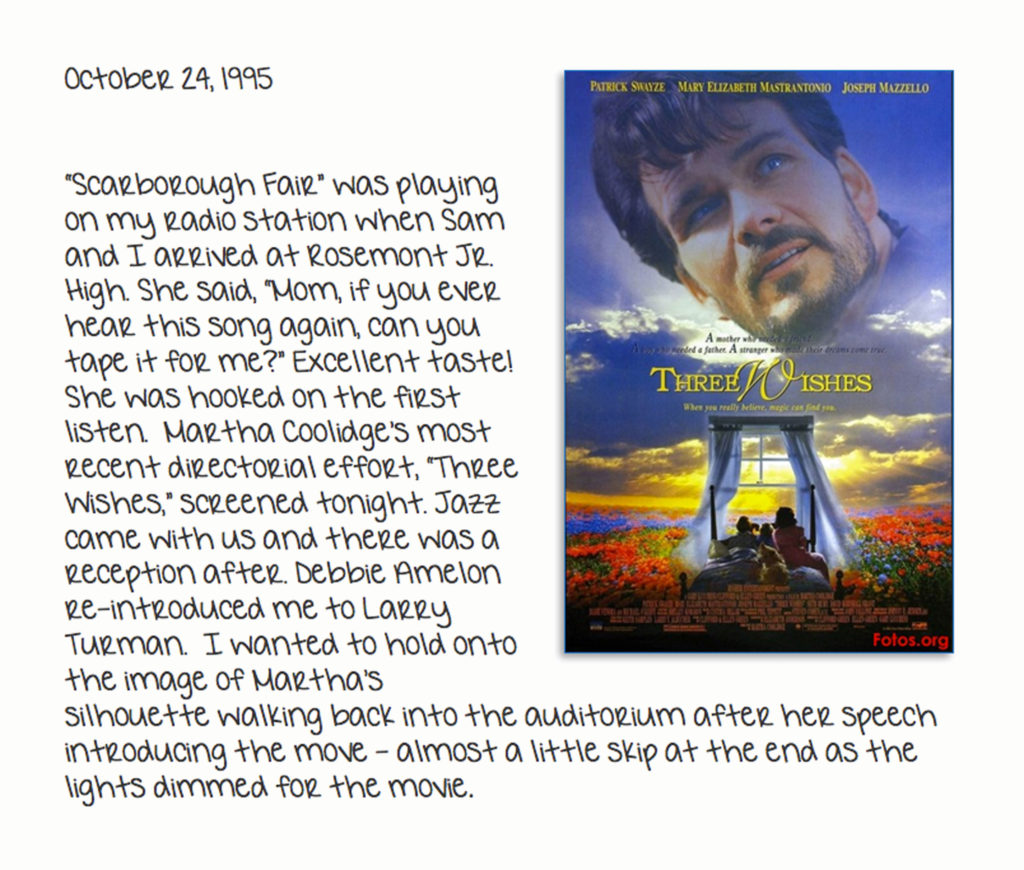 Perusing these diaries years later, I can't help noticing how often I say something like "I want to hold onto the image…" – and how rarely (never) I do retain it. If I hadn't written things down at the time, I wouldn't recall most events, forget images.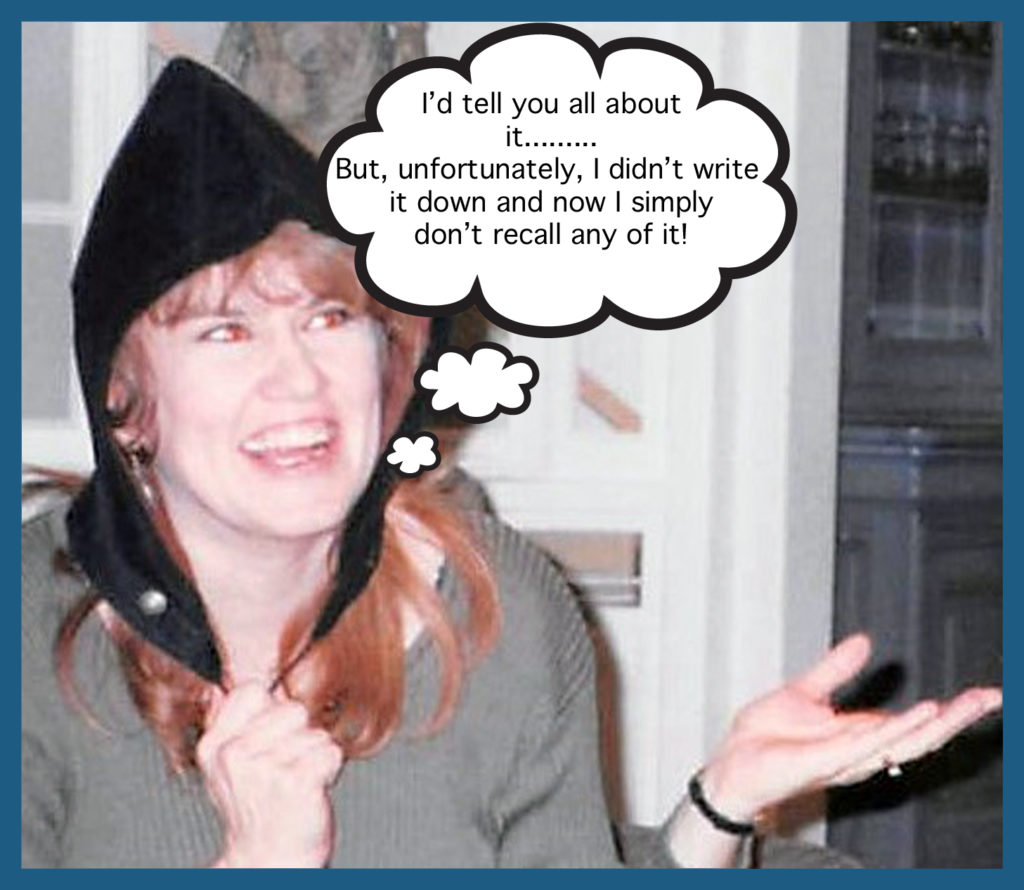 It's a weird sensation, reading my description of a conversation or encounter with no independent recall of the event. I don't doubt that it happened, more or less the way I described, because (at least IMHO) my diary style isn't emotional or subjective. I consider myself a "just the facts, ma'am" diarist. I had no reason to lie or embellish the truth because I had no intention of letting anybody (let alone the entire internet!) read my innermost thoughts.
Intellectually, I know I'm reading about my own real life but emotionally it's like reading about someone else. In my unassisted memories of my life, I'm a much finer person than the girl who wrote these diaries. We all tell ourselves stories about our lives, whether or not we consciously frame it that way. I wonder how many of our life stories are true? I can't be the only one who prefers to see myself in a better light.
It's disheartening to face my pettiness, my envy of others, my callousness and my shallow values. I cared more about cute clothes and popularity than making the world a better place, I was more interested in myself than others. I take some solace in my belief that I'm less self-obsessed than I was as a teen-ager, but who knows? If I read the entries I write today in twenty years, I might be just as appalled.
Guaranteed, I won't remember much, if anything, about today's obsessions. It'll be like reading another person's diary. Barbra Streisand wasn't wrong when she sang,
Unfortunately, I've forgotten a lot of the laughter and good things too. That's why I continue writing things down even if my thousands of diary pages are more likely to be recycled than read. I want to remember every single moment and image.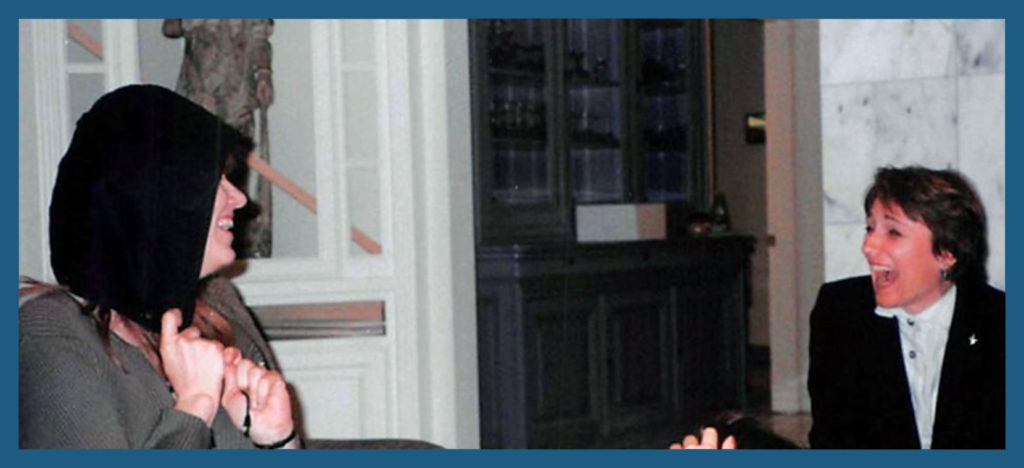 In the words of a Paul Simon lyric,