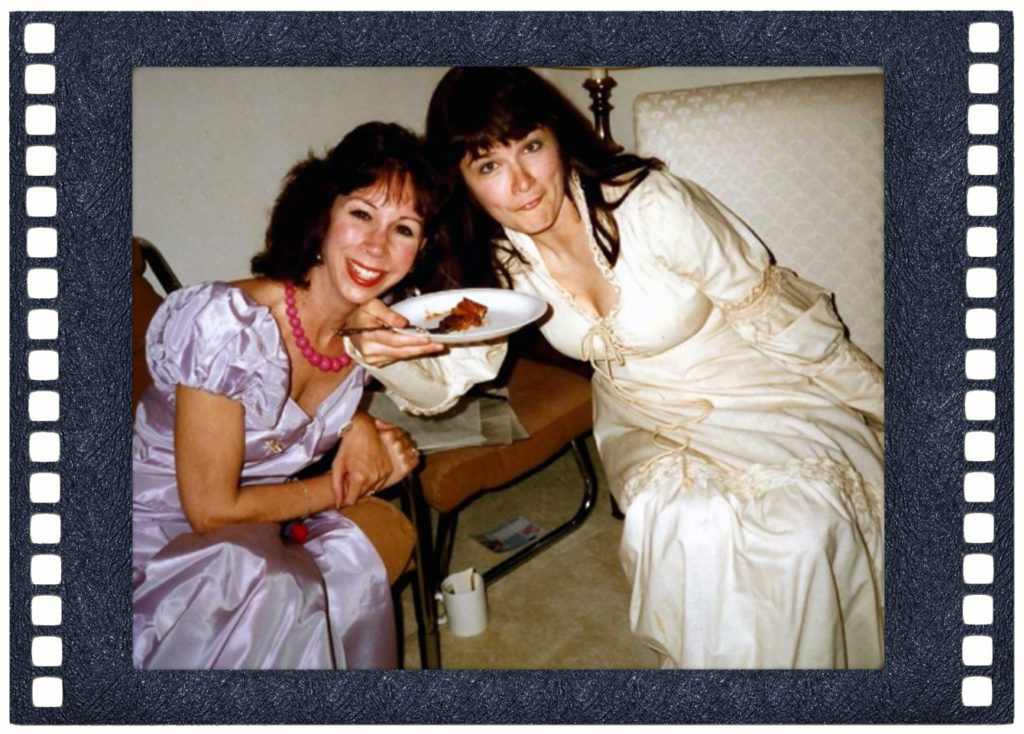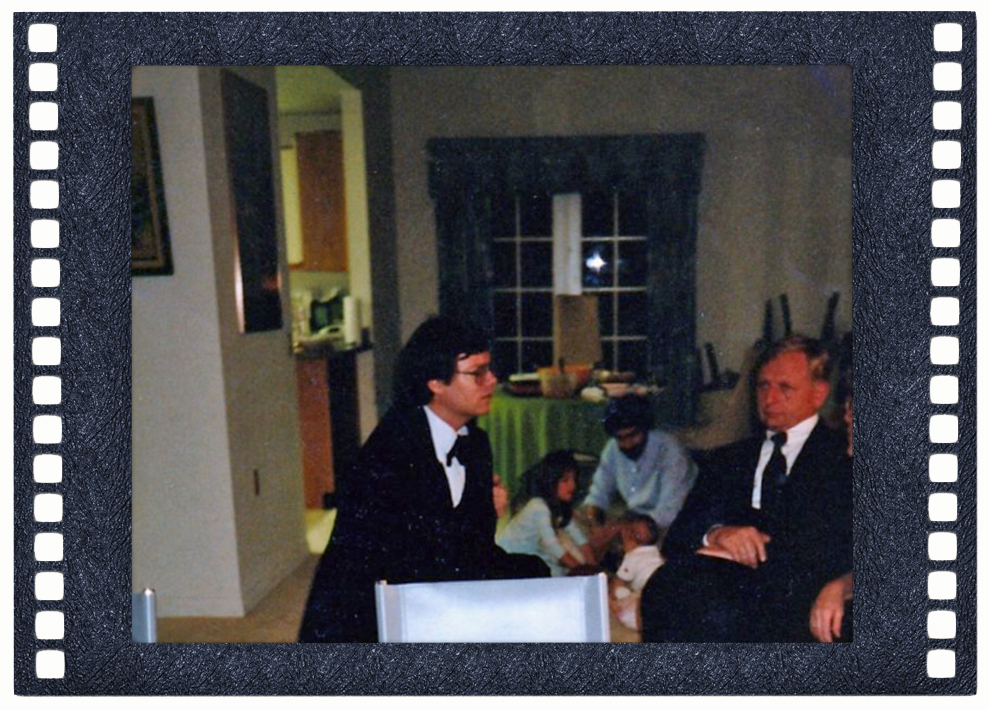 Almost thirty years later, I can answer that question with some authority. Yes, I was definitely losing interest in movies, a trend that would continue. Today, IMHO, the most innovative, exciting and inspirational writing can be seen on cable television or a streaming service.  In 1989, I couldn't imagine the myriad entertainment options we take for granted now. To illustrate just how different things were, check out our eighties pride and joy – the gigantic rear-projection television that consumed half the family room. The yellow velveteen sofa is another eighties winner.
A couple people who were there that night – Ed Cutter and Jake Jacobson to name two – have died. I lost touch with JoAnn Hill and even with the full resources of the internet, I haven't been able to find her due to the sheer volume of JoAnn Hills.
My adorable little blond boy in the white faux tuxedo jacket is in his thirties now, living in his own condo and too busy with his job and girlfriend to see us more than every other weekend. The other day he laughingly told me I couldn't guilt him anymore. We'll just have to see about that, won't we?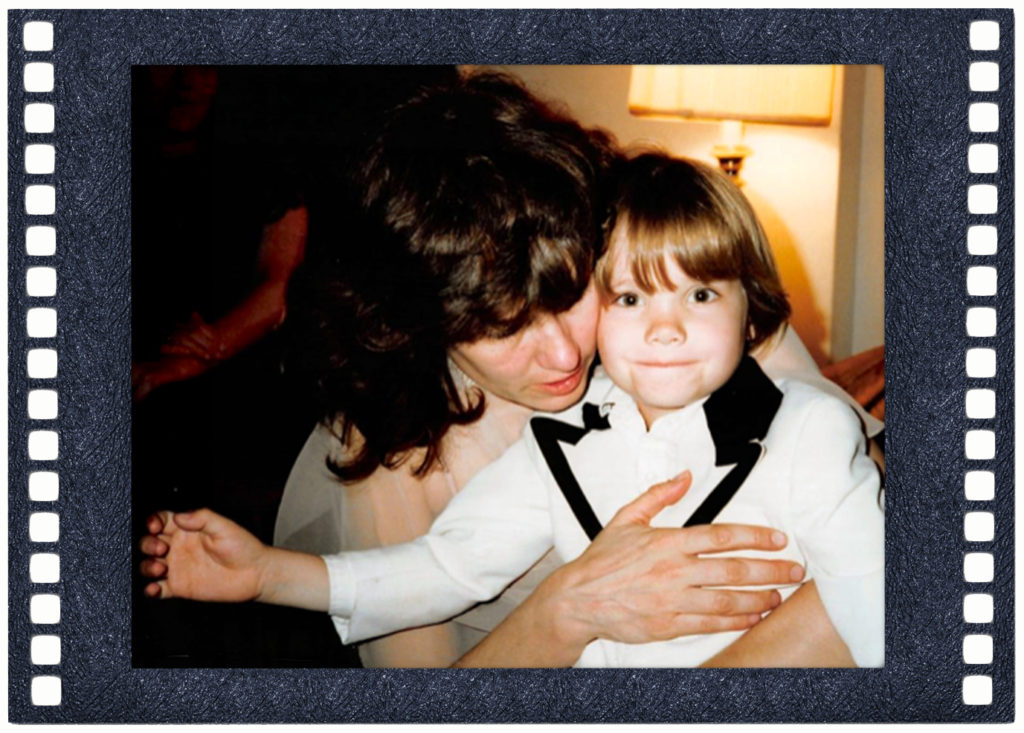 Enjoy these pictures and take lots of photos of your life as you know it now. Before you know it, everything will change and you'll want to remember how it used to be. In the immortal words of the great Paul Simon in "Bookends":