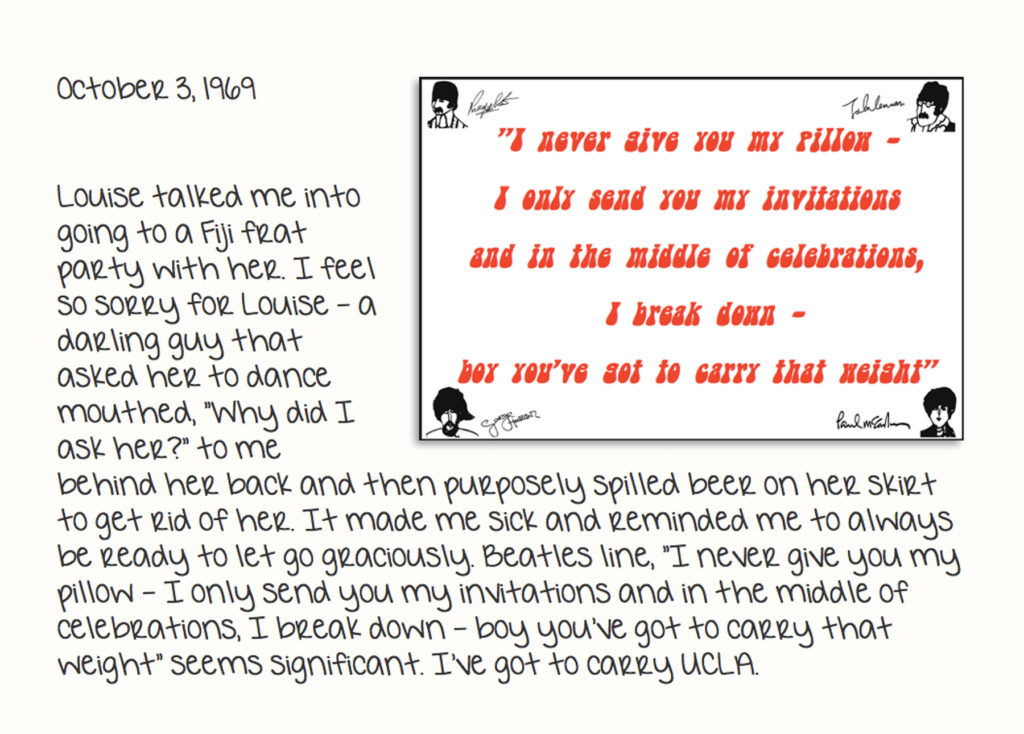 Abbey Road played everywhere, all the time, that fall – to my mind, the most melancholy Beatles album. They hadn't officially disbanded, but their imminent break-up rippled through the sad melodies.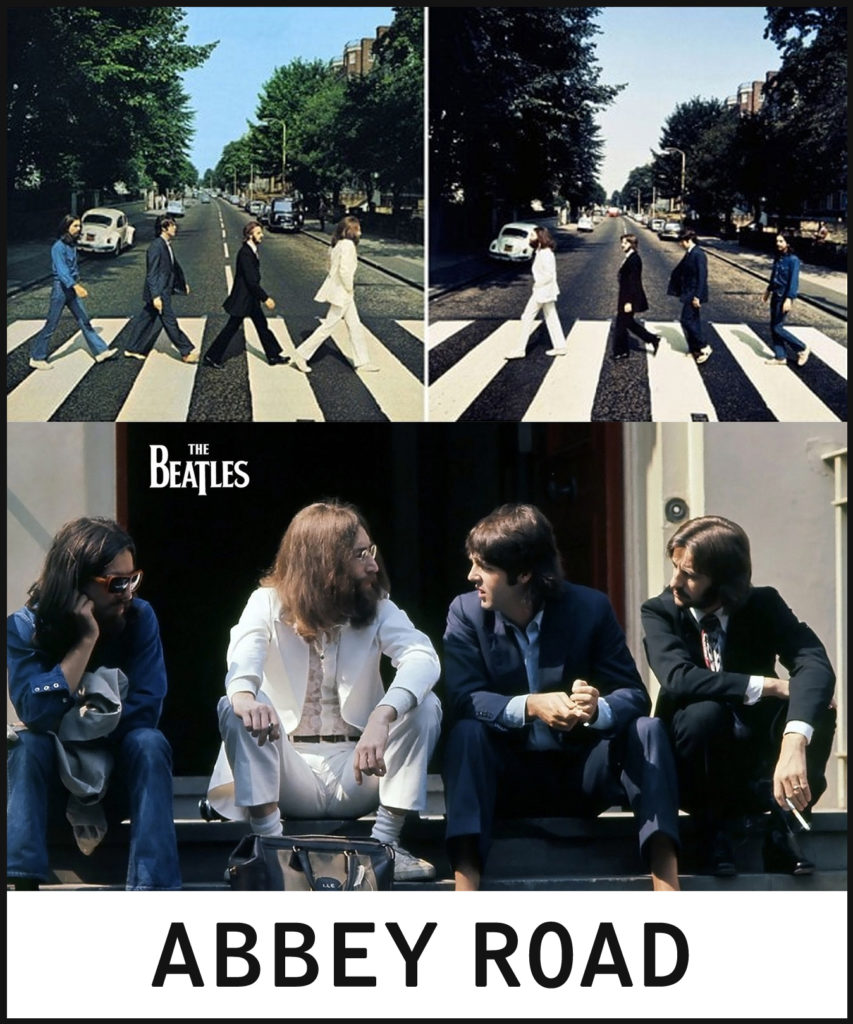 Despite my lunatic decision to pledge and unpledge a sorority in less than ten minutes (December 9, 1969 Diary Entry ), I had almost no involvement with Greek life at UCLA. The incident described above – the casual cruelty of that nameless guy who mocked Louise (not her real name) – was reason enough to give fraternity row wide berth.
There's always a girl like Louise on the fringes of my friendships and I never knew quite what to do for her. In a perfect world, I'd offer sage advice and smooth her path but – as readers of my diary blog have no doubt discerned – I wasn't a font of wisdom at 18.
Louise and I lost touch after sophomore year and I have no idea where life took her. Looking back, I wish I'd been a fearless heroine who stood tall for defenseless underdogs like Louise.
I'm ashamed of my silence but I'm not sure I'd do much better if a time machine whisked me back to that Fiji frat house. While conflict and confrontation of any kind freak me out (because my family didn't do that), what really terrified me was being identified with Louise – becoming Louise. I was too much of a social coward to do more than be a sympathetic observor – and I knew, even then, it wasn't enough.