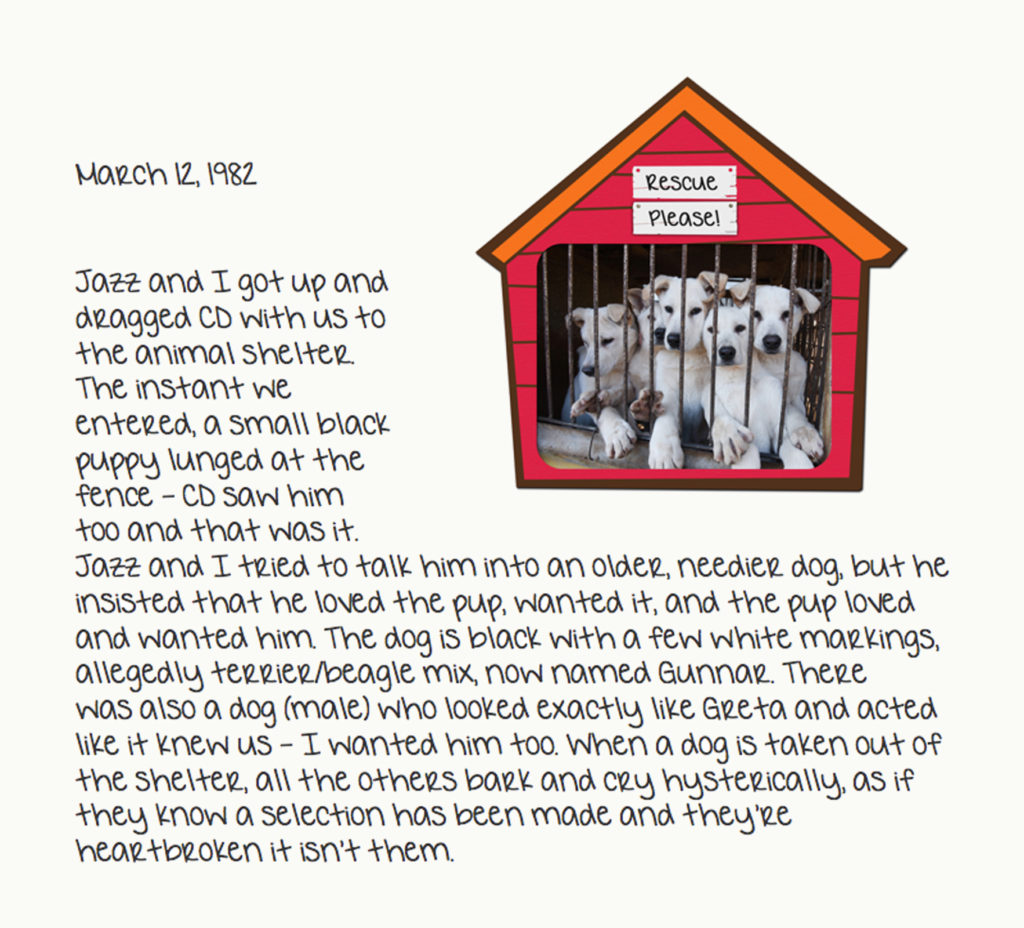 I'm sure some of you are sick of seeing me share Carson Animal Shelter dogs in desperate need of homes. I try to limit myself to one a day but sometimes a second or third will tug at my heartstrings. Once I've shared a dog or cat, I like to cycle them through again until they get adopted, rescued or (noooo!) PTS (put to sleep). I'd love to adopt them all myself but my family is near mutiny (we're at a mere three former shelter dogs, two cats and a turtle). And, like they say, you can't hug every cat. Or dog.
Gunnar, the puppy in the entry above, led a long and happy life but not with us – Joyce and John Salter re-adopted him and did a far more successful job of training him than we could. (We think he may've been part dingo. That would explain a lot.) We went back to the Glendale animal shelter a few days later and brought home a golden retriever we named Nick Mellow – one of my favorite dogs of all time. They're all my favorites, in their own way.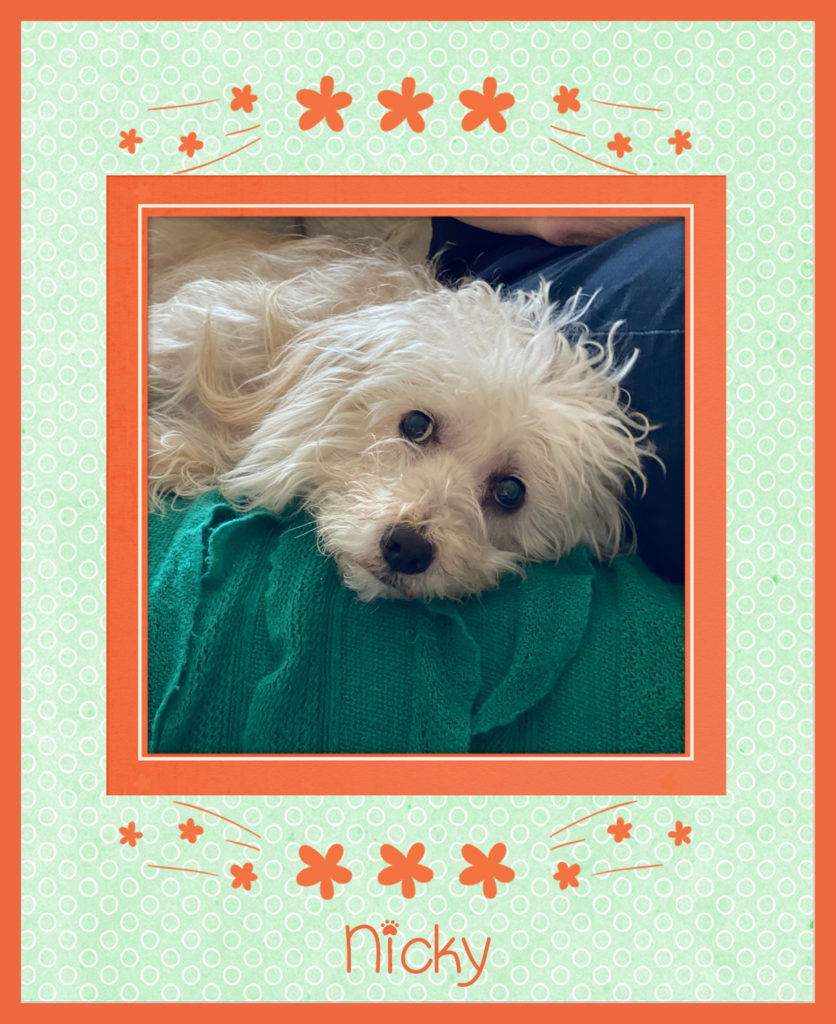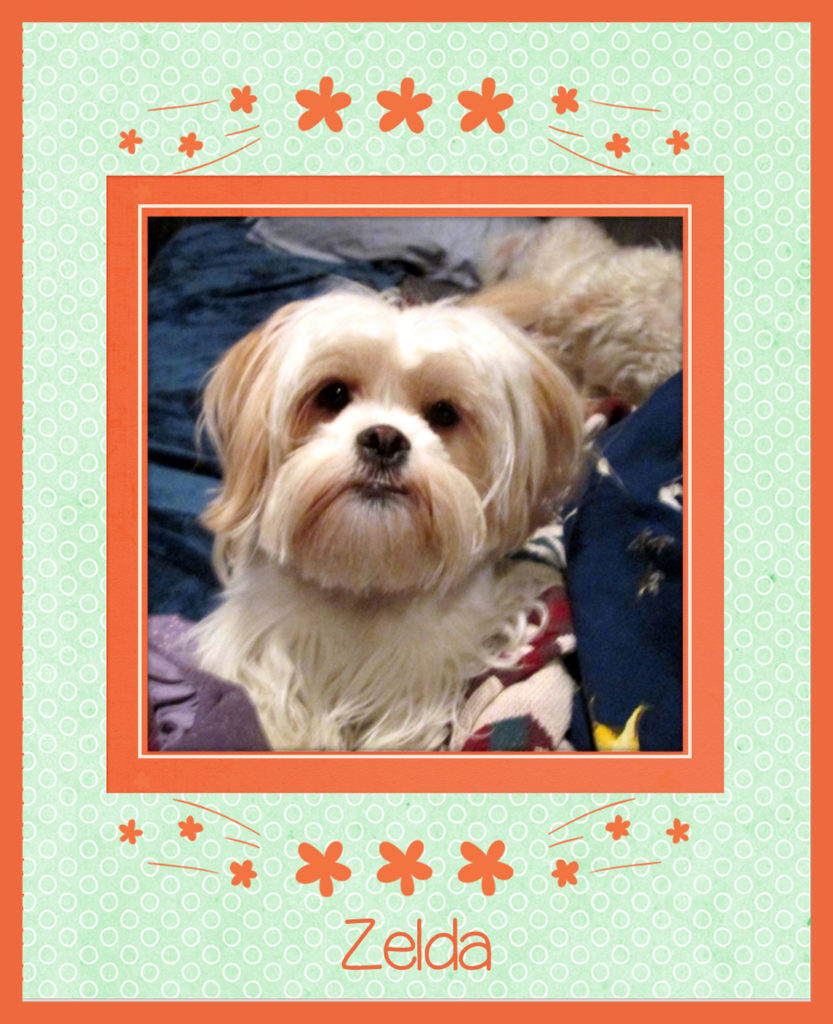 In June of last year, one of the Carson posts – about a blind deaf dog abandoned at that high-kill shelter by his owner because he was "too old" – really got to me. So much so that despite opposition from my family, Joyce and I drove down to Carson and adopted him. They wouldn't let us introduce him to Zelda – to see how they'd get along – before we adopted him. Most likely, I would've brought him home even if Zelda despised him which, unfortunately, she does. Eight months later, she'll still savagely attack Mr. Magoo if I turn my back. Mr. Magoo doesn't even try to defend himself – he just whimpers.
Magoo's done a good job mapping the house and yard but occasionally he makes a mistake and slips into the swimming pool. He's never outside unattended so he's quickly rescued. Still, between Zelda the Evil Princess and Magoo's unexpected flops in a frigid pool, our house is not ideal (but a vast improvement over death row at Carson). Both Sam and John urge me to find a safer place for him. The thing is, although he requires more care than a younger less challenged dog – I love the little guy. I love him enough to let him go should a perfect environment arise but too much to actively seek to re-home him.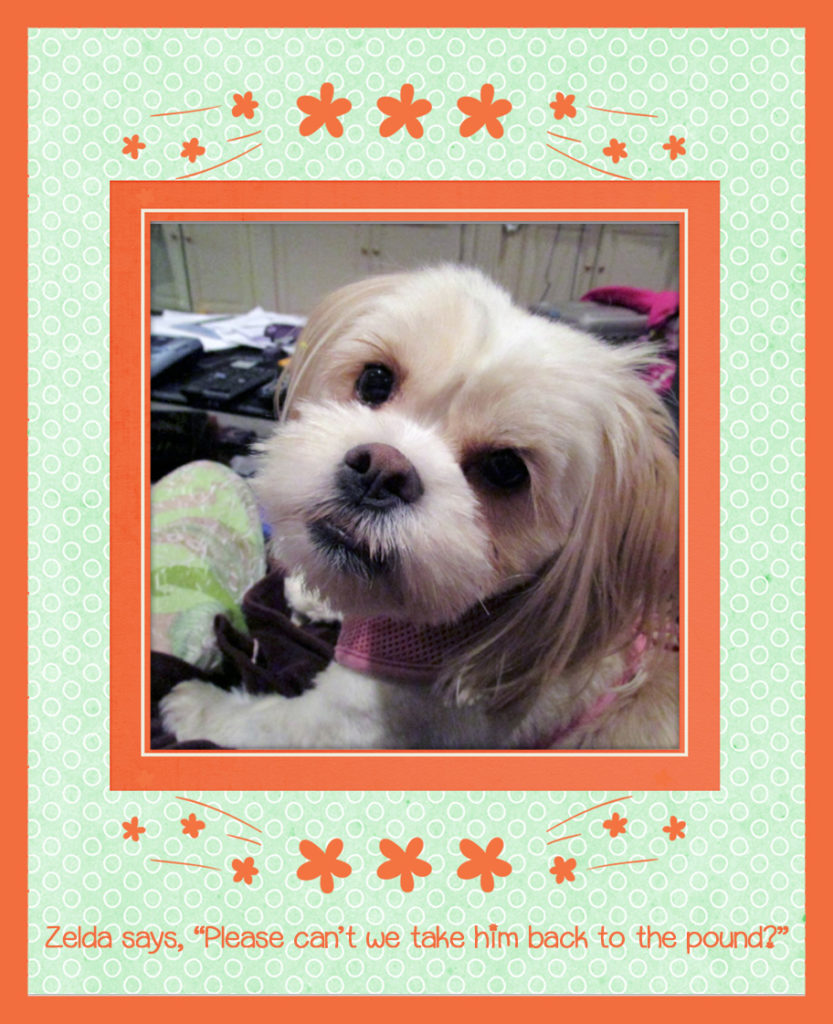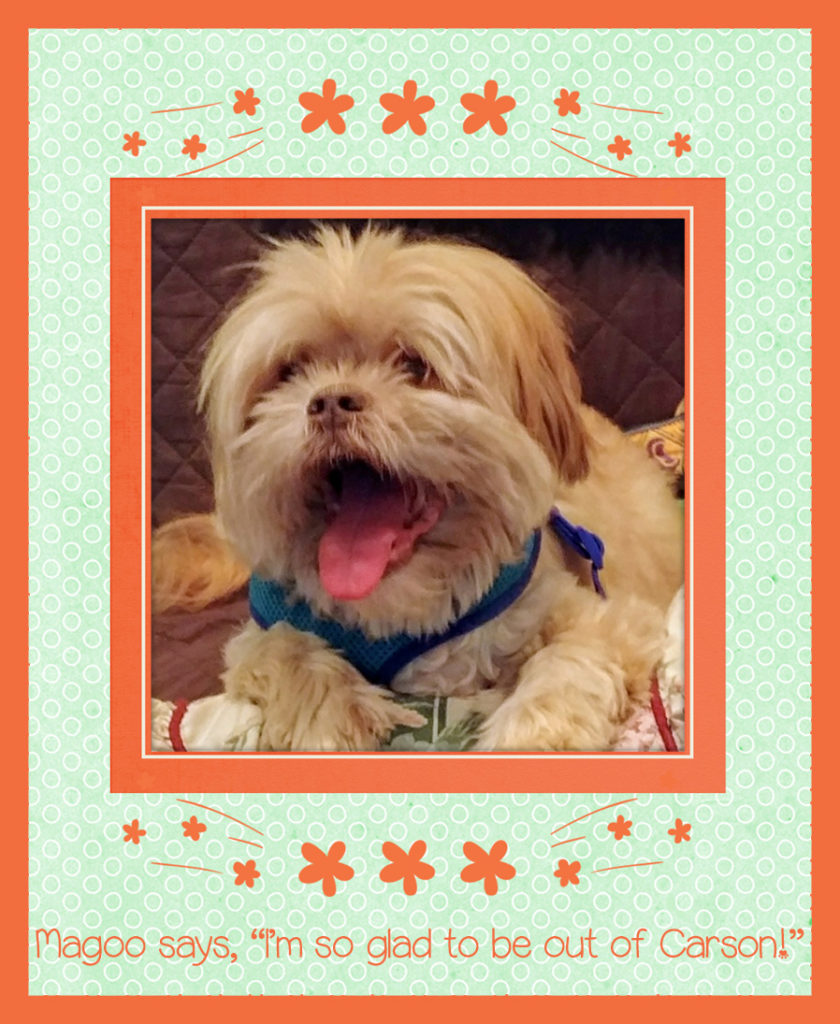 So, if you're sick of my dog shares, I'm sorry. Scroll through them fast, like I whizz through topics that don't interest me. I'll try not to abuse everyone's patience.  For now, though, I plan to keep sharing and re-sharing at least one a day so these poor animals won't be forgotten and destroyed. They look so confused and terrified, as if they're trying figure out what they did wrong. It breaks my heart. If you're enough of a dog or cat person that you don't mind looking – and there's room  in your home and your heart – consider letting one of them in. Yes, it requires some work on your part. But it's worth it.  We extended Magoo's life by at least two additional years before he passed over the rainbow bridge.  Yes, it was worth it.