Yes, we really did wear our dresses this short.
My college boyfriend (LUKE) and I outside Melnitz Hall at UCLA, both wearing very typical clothing for the day.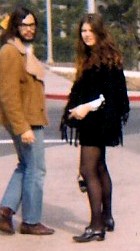 The dress I wear below – an Indian print maxie with an empire waist – was one of my very favorites in the real sixties. I wore it again at a sixties  party we hosted a decade later (top two shots are sixties party held in approximately '79. Bottom shot is authentic 1969 wearing of the purple paisley Indian dress. Yes, I hang onto my clothes for a long time!
Top shot features John Rowell, baby Chris Rowell and Bennett Traub. Second photo, me again with Tal Pomeroy – my date for his senior prom in the sixties – and sister Joyce Knutsen Salter. Third photo, sixties shot with Luke.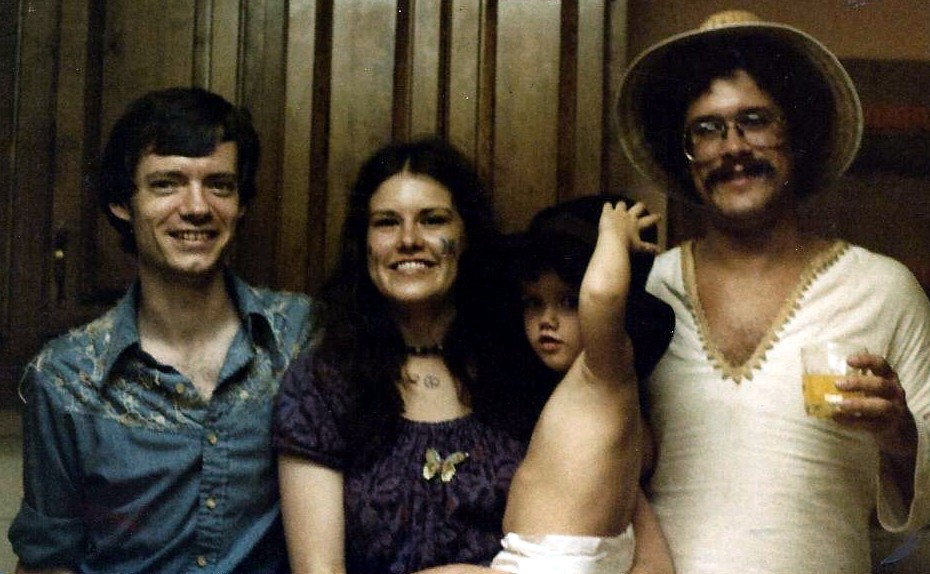 (second photo).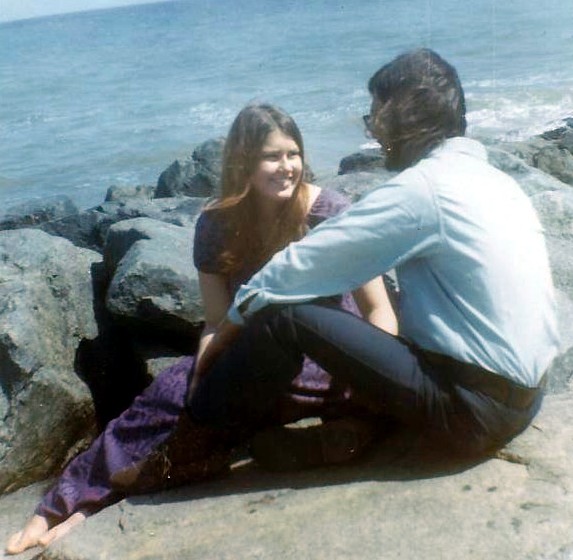 My UCLA roommate, Mary Bennett (now Denove) in the height of fashion outside what was once Bullock's department store in Westwood in the height of fashion circa summer 1969.

Mary Bennett again, in our messy dorm room, again looking sorority-girl chic circa 1970.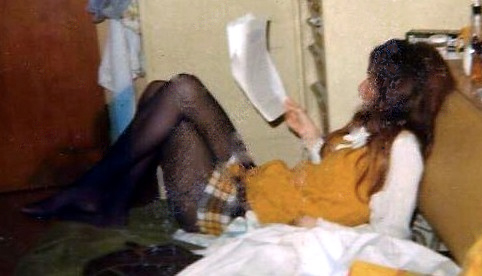 Below, another photo of Sandra Walker Hegwood, classic late sixties "Cowgirl in the Sand."
I loved this yellow suede jacket – which I eventually left behind at a Lakers game at the Forum and never saw again – and of course by the late sixties, it was always blue jeans.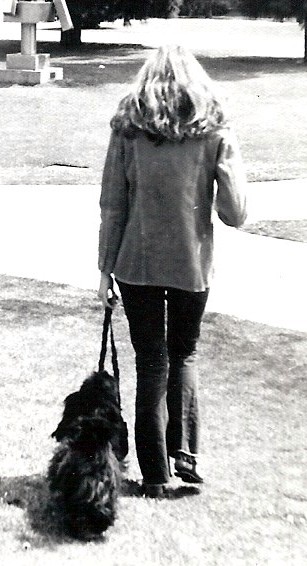 Here is a shot of Becky Dormire LaRussa, The ultimate hippie.  Peace.