My friend Natalie and I took turns trying to pose like the models we saw in 17 magazine. I don't have the shots of her; the ones of me are embarrassing enough. (Jutting hips, stuffed toys and pigtails.) These are outfits real people might've worn in '66-67.
In the mid-sixties, there was always a photographer at every dance so here are a couple of couple photos. The first, from a Sadie Hawkins dance at Wilcox High School in Santa Clara, with Lewis Bell. We both wear blue/green plaid shirts (not quite the trendy madras of the time but close) and jeans.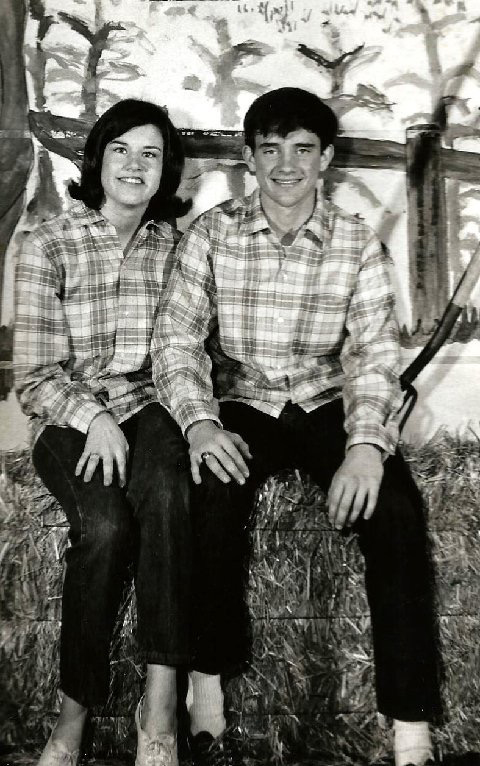 Here I am in what I thought was the most beautiful prom dress EVER with my date for the Junior Prom, Richard Bauer. (Laura Beech Bauer is such a good sport!)
Years later, we would throw a Prom Party and I got to wear the dress again!
Here is my best friend Sandy Walker (now Hegwood) in typical casual wear for the beach with a guy also in typical wear. Sandy was the perfect quintessential sixties looking girl (IMHO).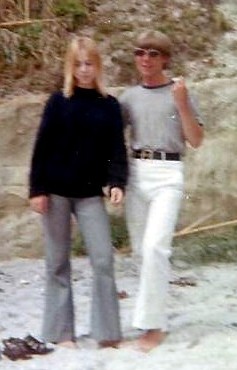 Two more shots of Sandy. If I'm not mistaken, we each made a pair of hip-hugger bell-bottoms like the ones she sports. I think hers were yellow with white polka-dots.
Here is another friend at the time, Kathy Scott (now Powell) , in the ever-popular baby-doll schoolgirl look.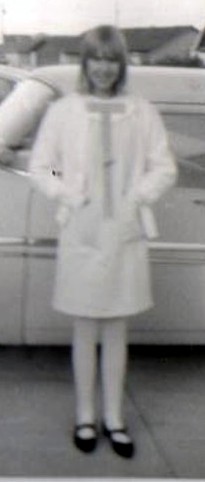 Janice Ackles, famous album cover model for her husband David's classic Elecktra L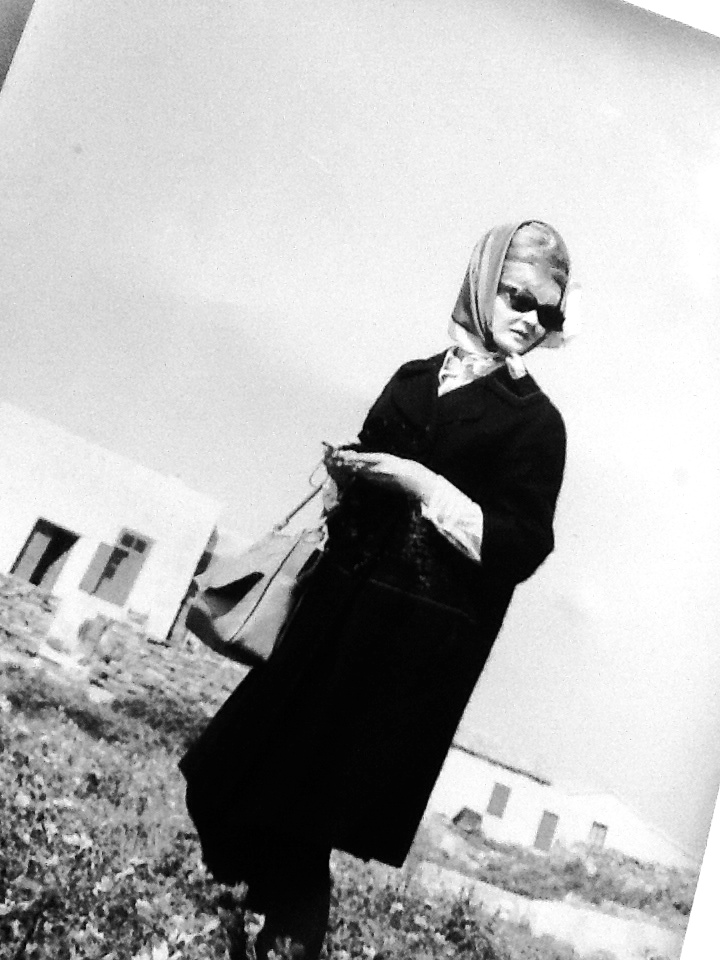 P American Gothic, in Delos, Greece, 1965.
Below, my sisters and I in front of the skeleton of what would become Hope Lutheran Church. I am wearing a madras shift dress with matching madras headband. Janet sports a popular mohair sweater.  Joyce looks cute in Peter Pan collar but needs work on proper leg placement when photographed.