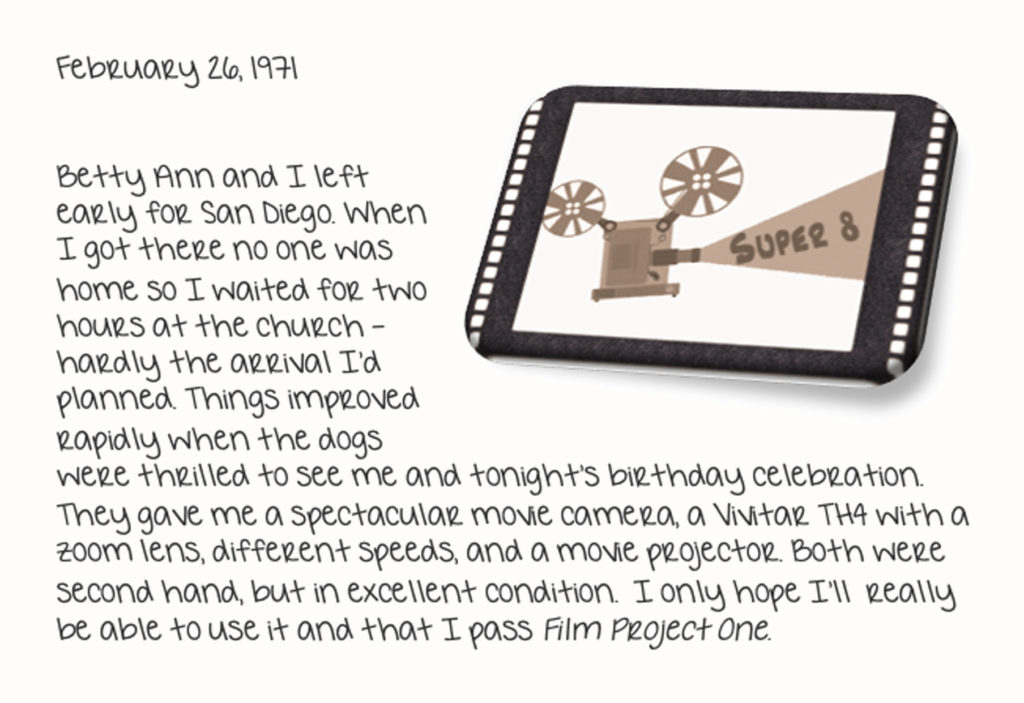 The first time I saw a commercial for a phone that shot photos, it looked absurd. Cameras were for taking pictures, phones were for talking. The combination could only weaken them both.
Obviously, I was wrong – so very wrong. Today, even though I have a good digital camera, I shoot photos with my phone.  However, this brave new world was far in the future when I unwrapped my second-hand Vivitar. To me, it was state of the art; I couldn't imagine asking more of any device.
As it turns out, there's no end to things I couldn't imagine then but take for granted today. Remote controls. Microwaves. Cheap calculators. Smart phones. Cars that come with screens and GPS. Watches that keep track of my steps, my heartbeat, my minutes of REM sleep.
And, of course, the unsettling reality that unknown corporations, foreign and domestic, know more about me than the people in my life. The amount of data that potentially could be harvested from this blog is scary. Why keep doing it?
Realistically, I can't stuff the genie back in the bottle. What hits the net, lives there forever. And I kind of love it that after I'm gone, bits of my life will live in cyberspace.