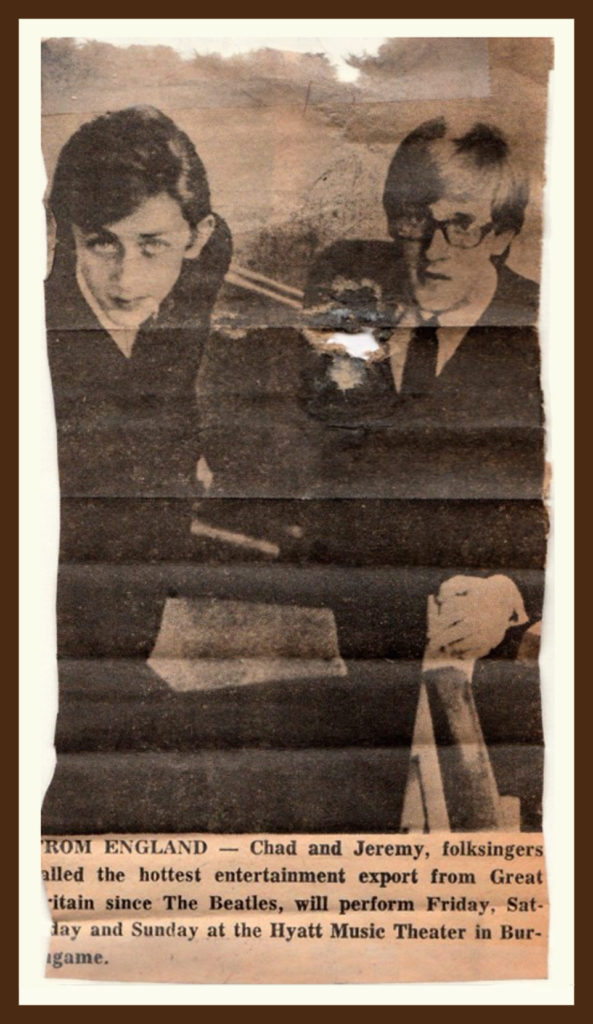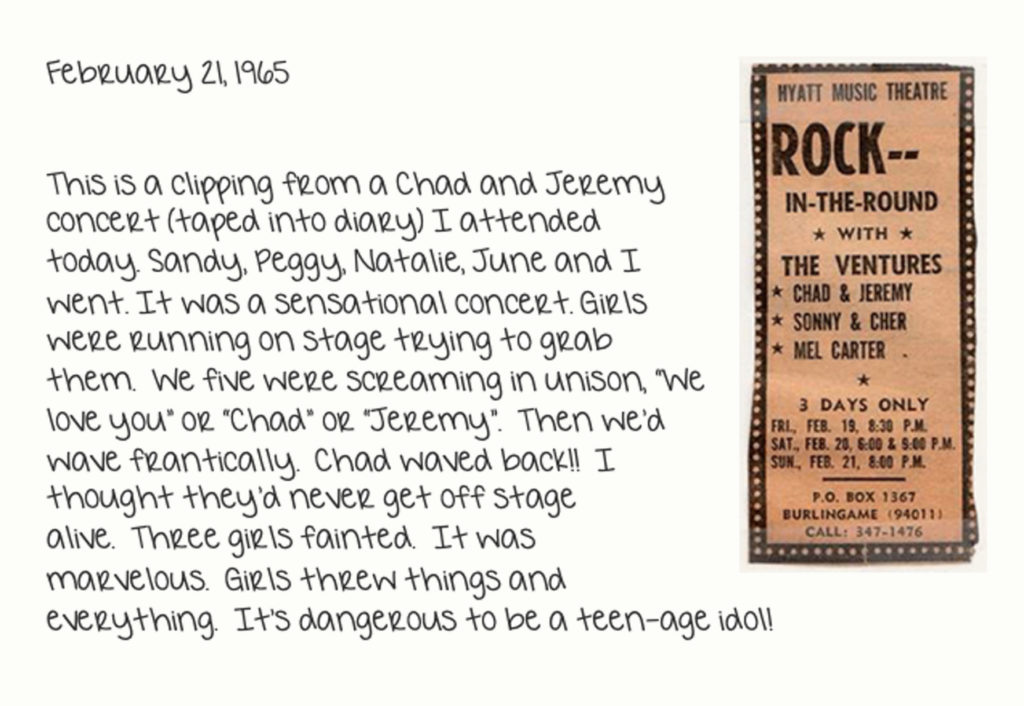 A couple years ago, my sisters and I saw Chad and Jeremy at McCabe's, a relatively small venue in Santa Monica. They signed autographs after the show so I got in line. As I inched forward, I overheard people in front of me – all of whom, to my biased eyes, looked decades older than I felt. (I'm sure they thought the same about me.)
In December, Joyce and I saw Jeremy Clyde at an even smaller venue, The Coffee Gallery Backstage in Altadena, CA. It poured on the drive over and Joyce ranted about how she hated to drive in hard rain. Everything changed when the show started.  Our seats were spectacular – literally, about two feet from Jeremy – who was charming, witty and self-deprecating.
He explained Chad stopped touring. He played Chad and Jeremy's biggest hits – Yesterday's Gone, Willow Weep for Me and Summer Song – and selections from his solo CD series, the Bottom Drawer Tapes. In a perfect world he would've played Distant Shores, too, but this was close enough for me.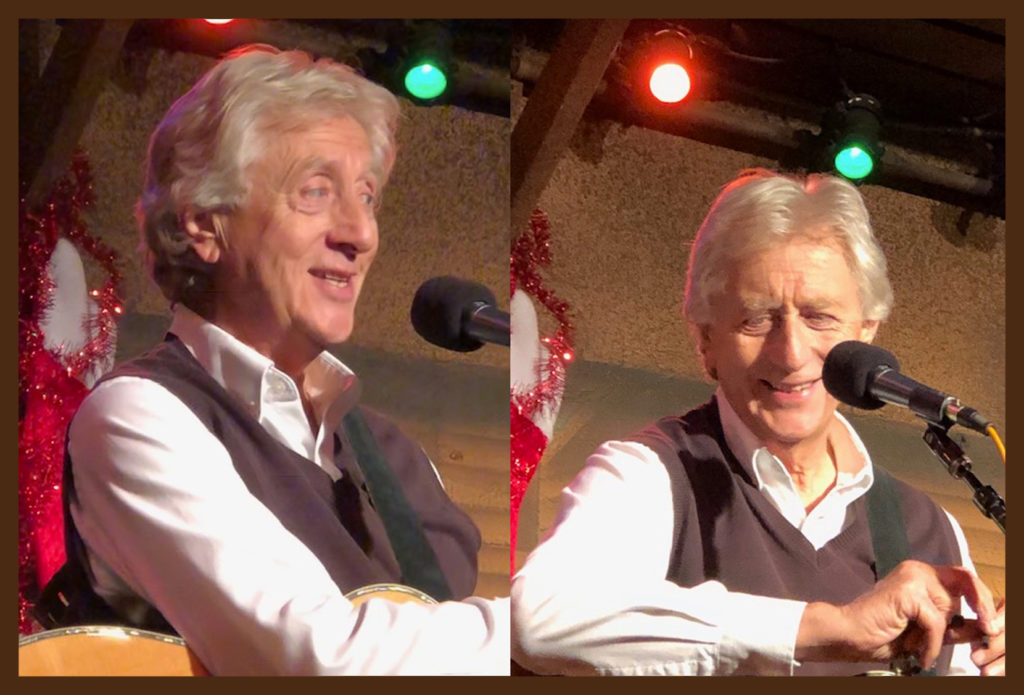 On April 9, 2016 I wrote a precursor to this blog, thinking I had done everything in my power to see Chad and Jeremy, AGAIN, after 51 years (http://www.kathleenrowell.com/2016/04/09/51-years-between-chad-jeremy-concerts/) – little did I know I would experience this wonderful evening with Jeremy Clyde.  I hope new opportunities arise as I seem to be growing younger, at least with my music idols.