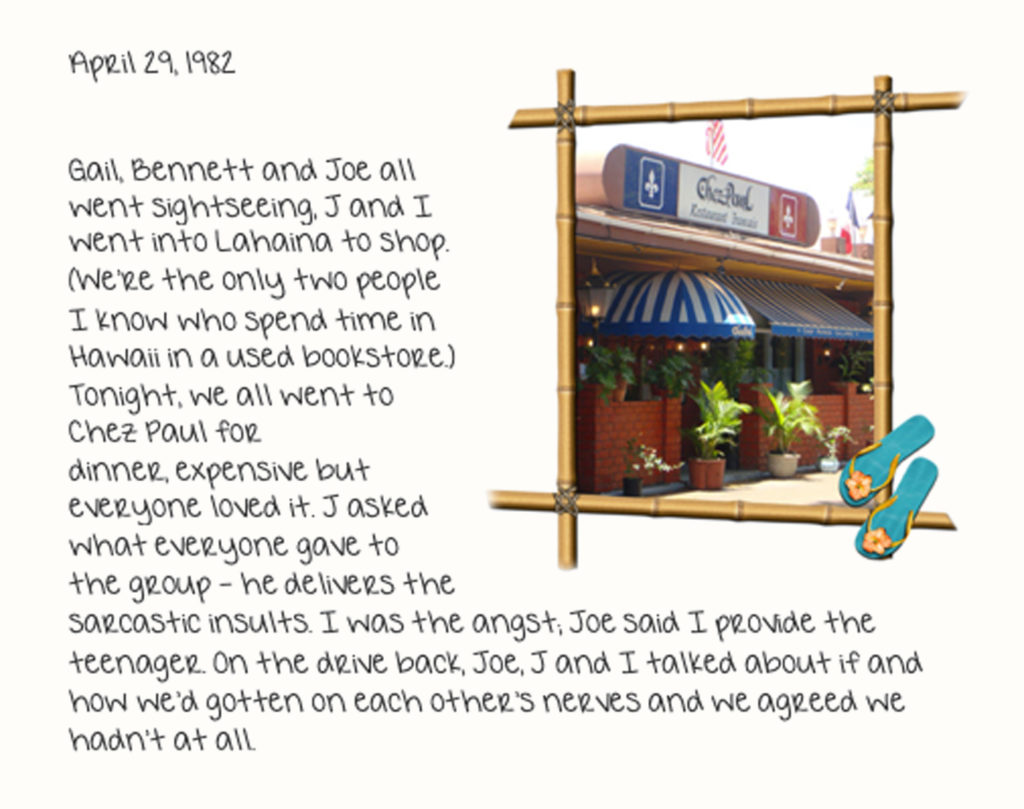 That was a lie, of course, at least as far as I was concerned. I couldn't possibly co-exist with four other people (three of whom I didn't live with) and not have one of them get on my nerves – but it's entirely possible the problem is mine (too prickly, petty, over-sensitive to personal slights, etc.)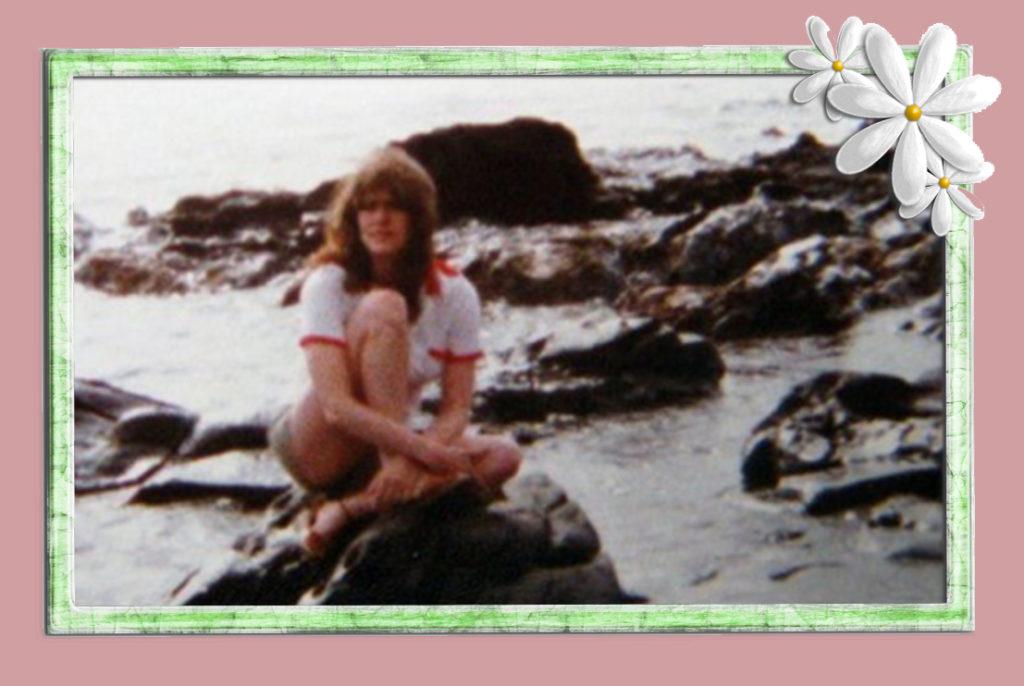 I opted to spend several days alone in the condo while the other four explored the island – partly because I had a writing assignment due, partly because I craved solitude. Some people can't stand to be alone; I can't stand to be with people for extended periods.  Unless I get a requisite amount of solitude, I turn testy and obnoxious – given that I get on my own nerves, it's safe to assume I get on everyone else's nerves too.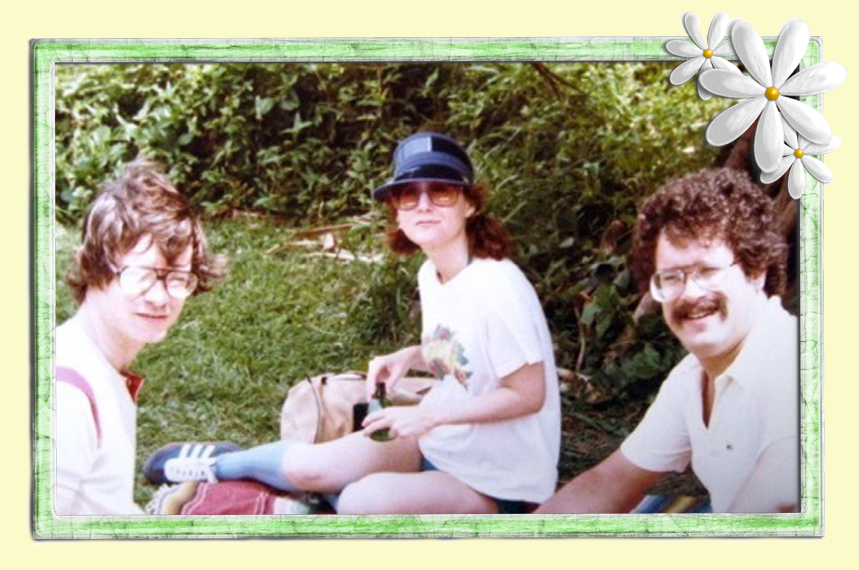 That said, this was one of our last "young, unencumbered" vacations. J had just turned thirty and we had one child, not three; the three of them were single but wouldn't stay that way for long. If they did, indeed, get on my nerves, I don't remember why; only that we had a great time.