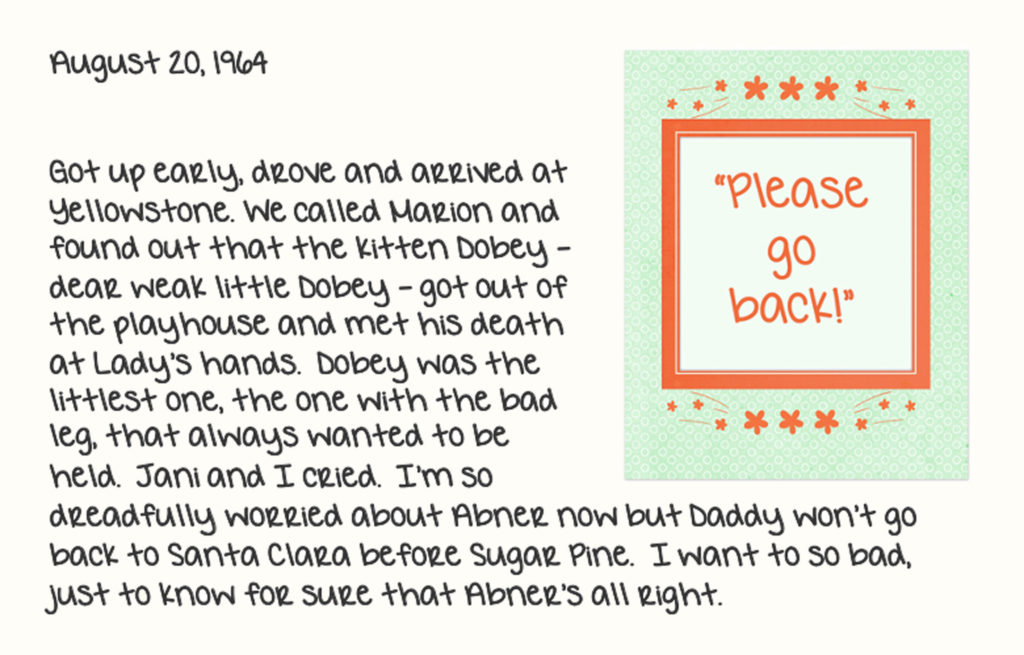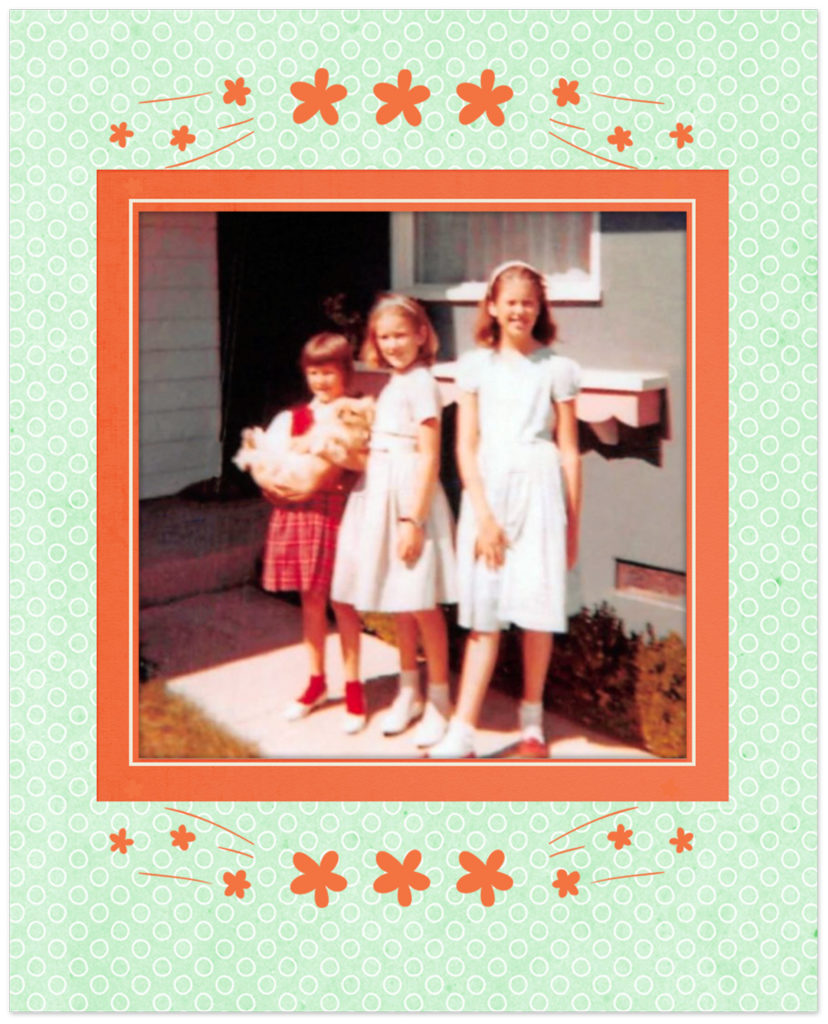 My father remembered that night well. In the darkness of our tent, one by one he heard sniffles from the surrounding sleeping bags. Marion Voxland was the parish worker for Hope Lutheran, my father's church. She took care of our pets while we were in Iowa. We had a Pekinese dog, Lady, and a cat, Princess, who recently had kittens. Abner was my kitten.
These were our first pets because my parents, having grown up on Iowa farms, viewed cats and dogs as animals that belonged outside. Veterinary expenses for a pet were an unnecessary expense. Spaying and neutering wasn't a thing yet, so canines and felines (like Princess) were constantly over-populating. My parents weren't cruel to cats or dogs. They just didn't consider them people.
My sisters and I felt differently, and still do. Our pets are part of the family. Science might say different, but I attribute human thoughts and feelings to them. Jealousy, joy, disdain, outrage. I see these emotions and more in my pets.
Over the years, my mother became a co-conspirator with my sisters and my efforts to welcome more animals into the house. Occasionally, she'd even drive us to the pound so we could visit them. My father couldn't help getting attached to our pets, once he got to know them – which meant we all cried when one of them crossed the Rainbow Bridge.