Was I an optimist or what? From the sound of this entry, I sincerely believed that merely winning the outstanding English student award in 9th grade would be enough to give me confidence when my faith in a writing career – always a risky endeavor at best – faltered. Even my father, possibly my staunchest advocate, regularly handed me clippings he just "happened to see" about expanding career opportunities in library science among other liberal arts fields besides creative writing. It's not that he didn't believe in me, he just thought it would be prudent to have a real job to fall back on. To his credit, he never pressured me to choose a more sensible major than film-writing but that's another story.
Apparently, I believed the 7th grade and my freshman year of high school were the nadir of my existence. Little did I know that all the things that made me so "neurotic" and turned the year "hideous" were trivial beyond belief compared to some of the real life problems awaiting me down the line.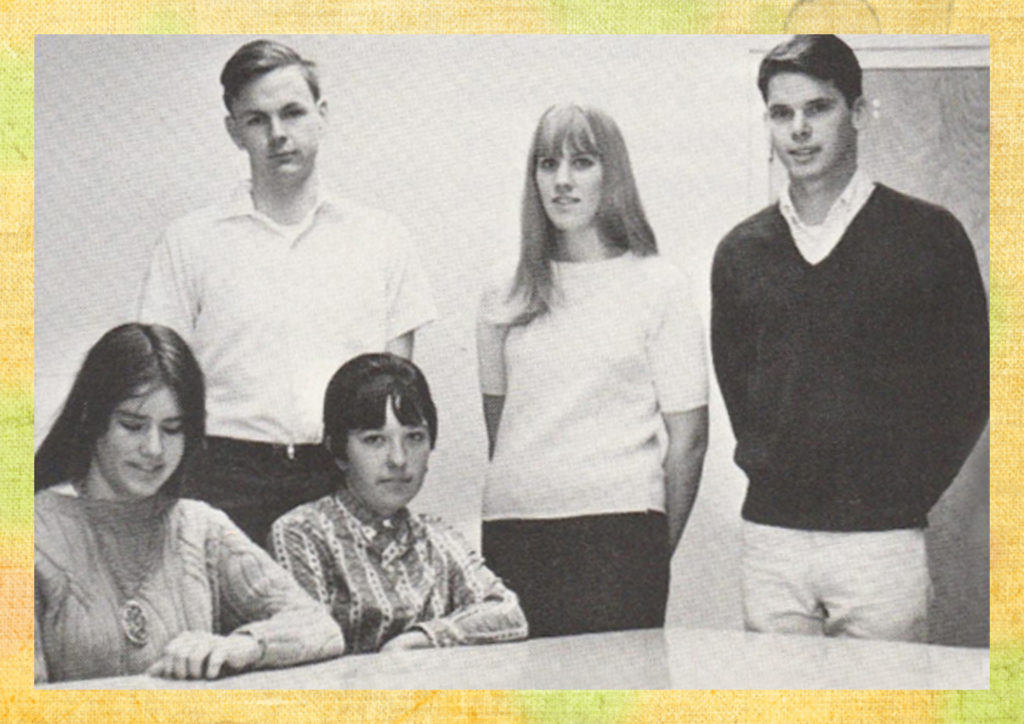 Minor note, but one I couldn't help but be cognizant of in those days – whenever I mention a girl named Kathy/Cathy, it's accompanied by a surname. That's because in every single class in my public school Santa Clara life, there were at least five Kathys – me, Kathy Kerr, Cathy Hoover, Cathy Silva, Kathy Kane, Kathy Scott, Kathy Reid, Kathy Locey, Kathy Kramer or some similar combination. I envied girls with unique names like Krystal Woodward and Joell Funkhauser. Today, while Kathy and Kathleen have fallen below the 500 most popular name mark, Krystal and Joell are on the rise.   What's in a name? Nothing, really, but I would've preferred something more distinctive.