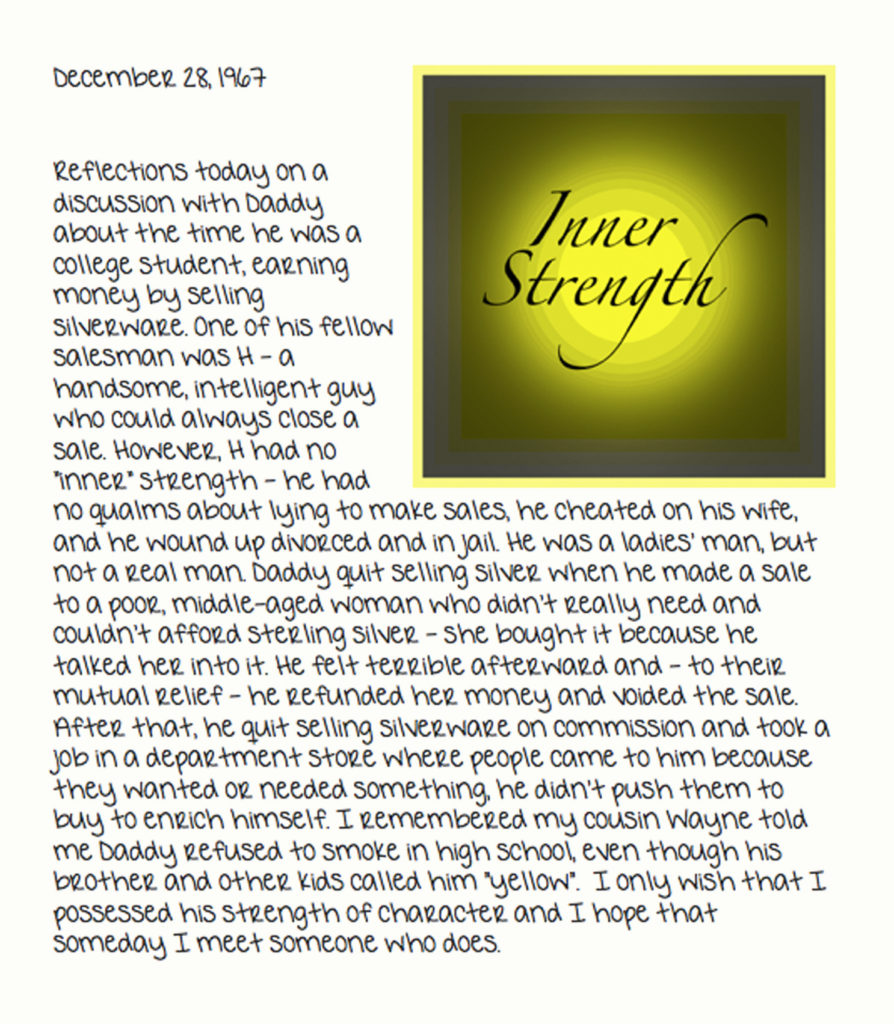 My father rarely talked about himself; he preferred listening. He had a gift for asking questions people wanted to answer (maybe all clergymen or psychology students master this technique).
Invariably, when a boy came calling he found himself seated opposite my father, awaiting my entrance. My dad charmed them all. "Your father's a great guy!" they'd enthuse –  surprised, because he was so much more amiable – so much easier to talk to – than they assumed a religious figure might be.
None of them realized how skillfully he drew them out, inspiring them to excited monologues while he revealed nothing. I like to think I learned from his example, although self-publishing my diary entries argues against it. If this isn't talking about myself, what is?
He didn't dwell on himself at home either, preferring to draw my sisters and me out about our feelings and interests. On those rare occasions when he did, I wrote his stories down in my diary. This one had a profound effect on me.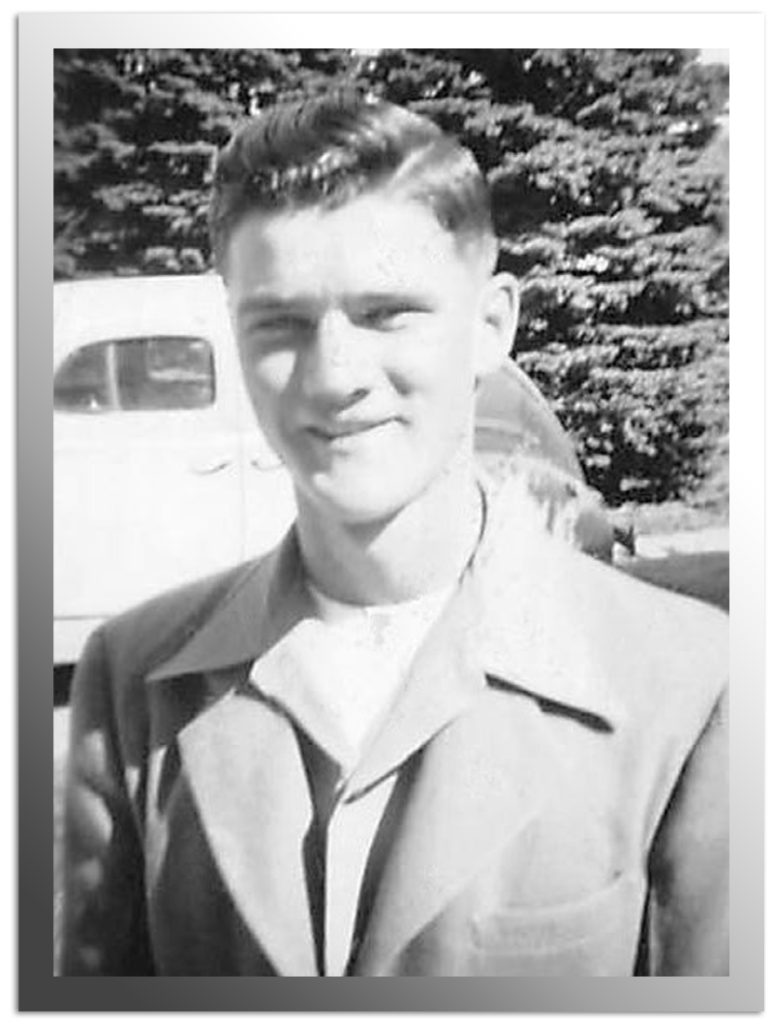 I miss his calm wisdom and understanding more than I can express. Publishing my memories of him is as close as I can come to letting him live again.