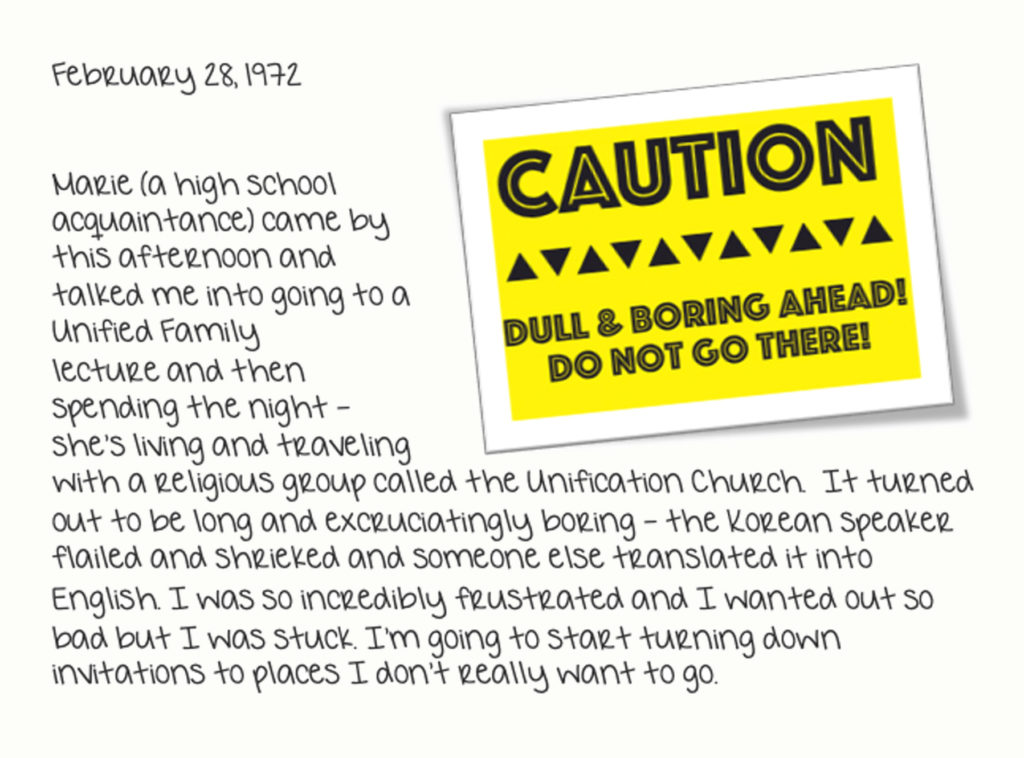 The late sixties and early seventies were fertile hunting ground for cults. Hare Krishna's invaded airports and the streets of Westwood swarmed with friendly Scientologists offering students a "free" personality test. My night with the Moonies was my closest encounter with a genuine cult. At least twenty devoted disciples shared sleeping-bag space in a large room. I've repressed specifics about the bathroom facilities, but it's a safe bet personal privacy wasn't top priority.
I must have completely forgotten who I was, when I accepted the invitation. Growing up PK meant growing up in the heart of my father's congregation, fine people I can't complain about. Still, as kind and generous as they were, I felt itchy and uncomfortable much of the time.  It's not religion that bothers me – I'm pro-religion – the trouble is that it's frequently packaged with a group.
I prefer people in small doses. One or two at a time, maybe as many as half a dozen. Ten, twenty, forty, a hundred? Get me out of here, I can't breathe.  I feel more alone in groups than I ever have when I'm alone.
All that said, I still plan to brave my Wilcox reunion this fall.