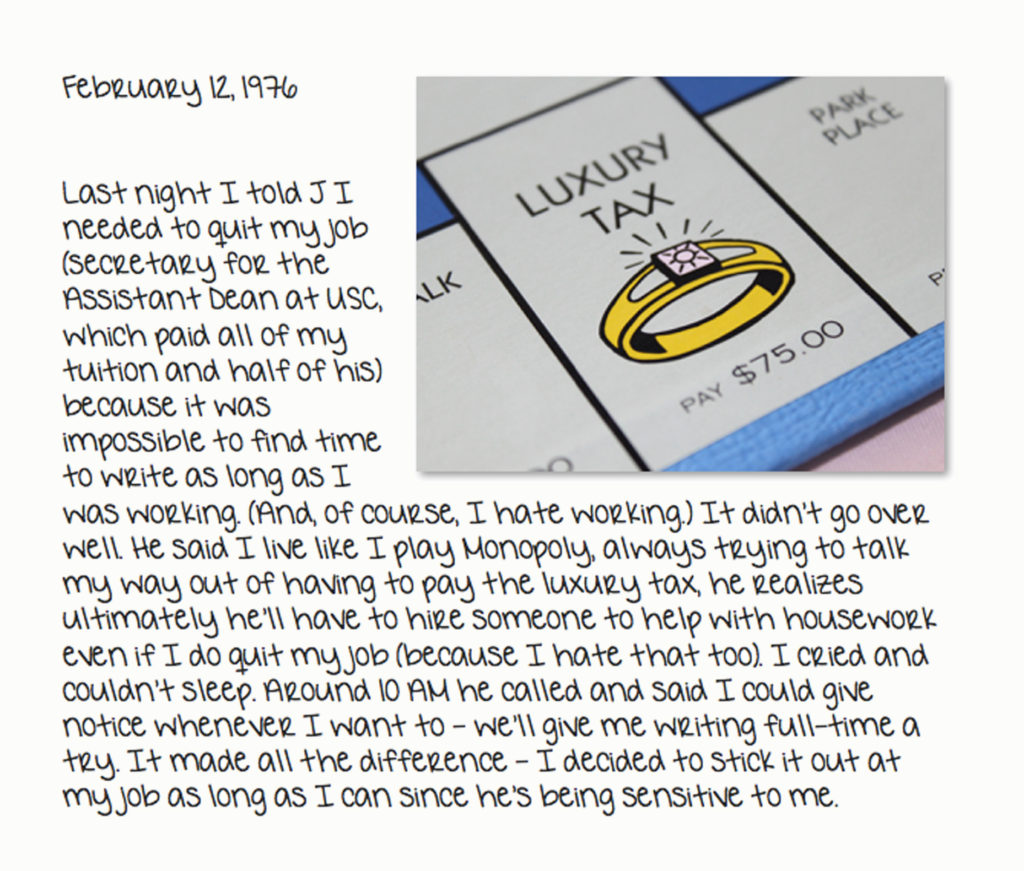 This decision was a turning point in my life – so it surprised me that until I re-read my diary entry, I remembered it wrong. The big beats – the struggle and the decision – remain essentially the same but over the years, I romanticized the fight. In my mind, it became a testament to J's belief in me as a writer. While in essence this remains true, his willingness to bet on me didn't come easily or with his whole-hearted support.
And in retrospect I can't say he was wrong to have reservations. Neither of us knew that a month later, around the time the health insurance my job provided terminated, I'd discover I was pregnant and we'd pay 100% of all the ensuing medical bills.  Most of the free time I envisioned after quitting my job would get eaten up with taking care of our infant son.
While I did develop a successful career as a writer, it would be three years before I earned a penny writing – seven or eight years before I'd earn enough writing to support myself, let alone our growing family. If I'd kept my job, those breaks on our tuition and medical insurance would've come in handy, particularly since I didn't accomplish anything much during that interval anyway.
Betty Friedan was right – work expands to fill the time available. Later in life, when I worked forty plus office hours a week co-producing a television show, I got more writing done on other projects at home than I ever had before. When my time is limited, I use it more wisely.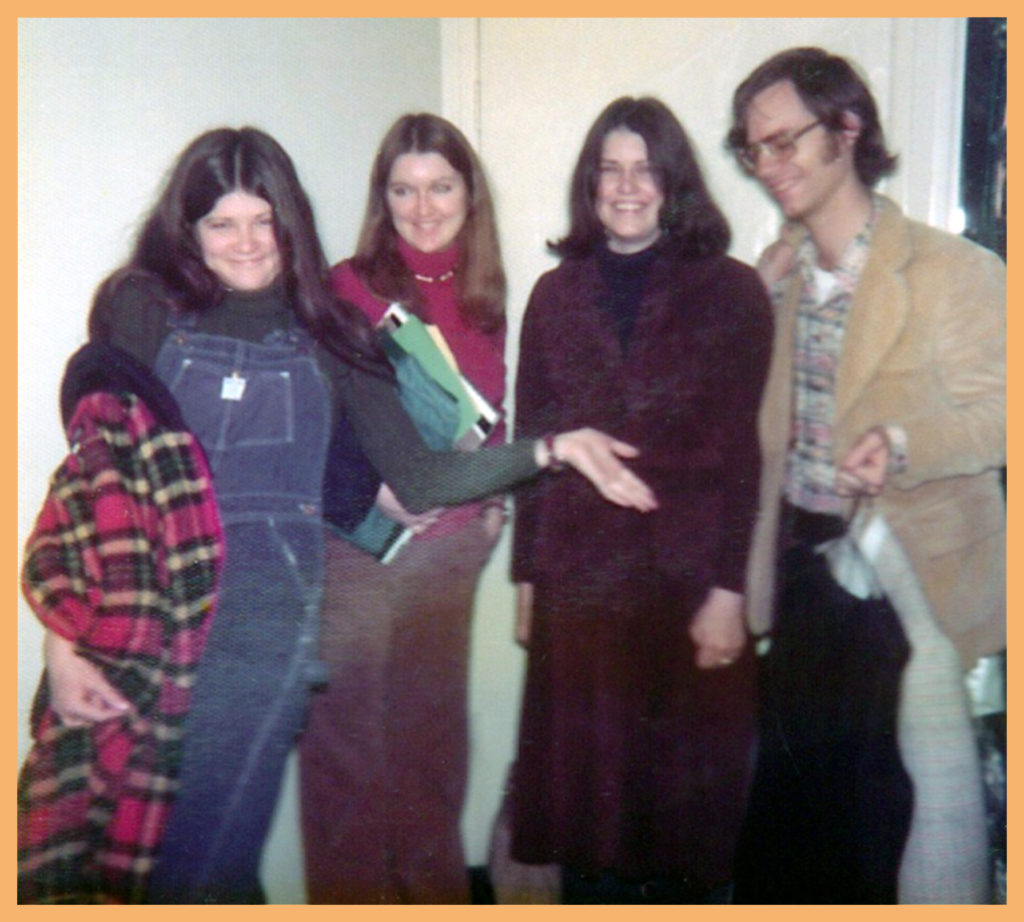 So, quitting my job to provide me with unlimited free time wasn't our best decision although it was good for our relationship. It meant the world that J believed in me but I probably should've believed in his judgment and stayed employed.