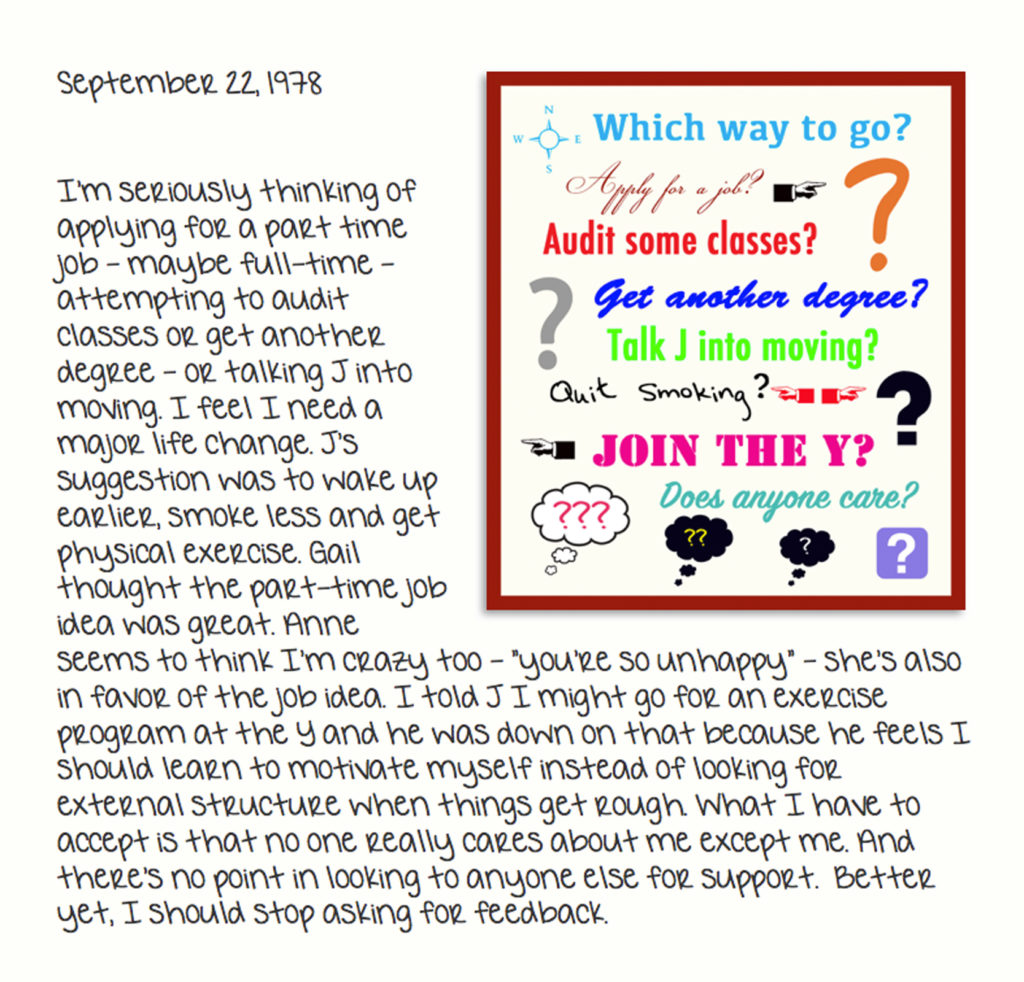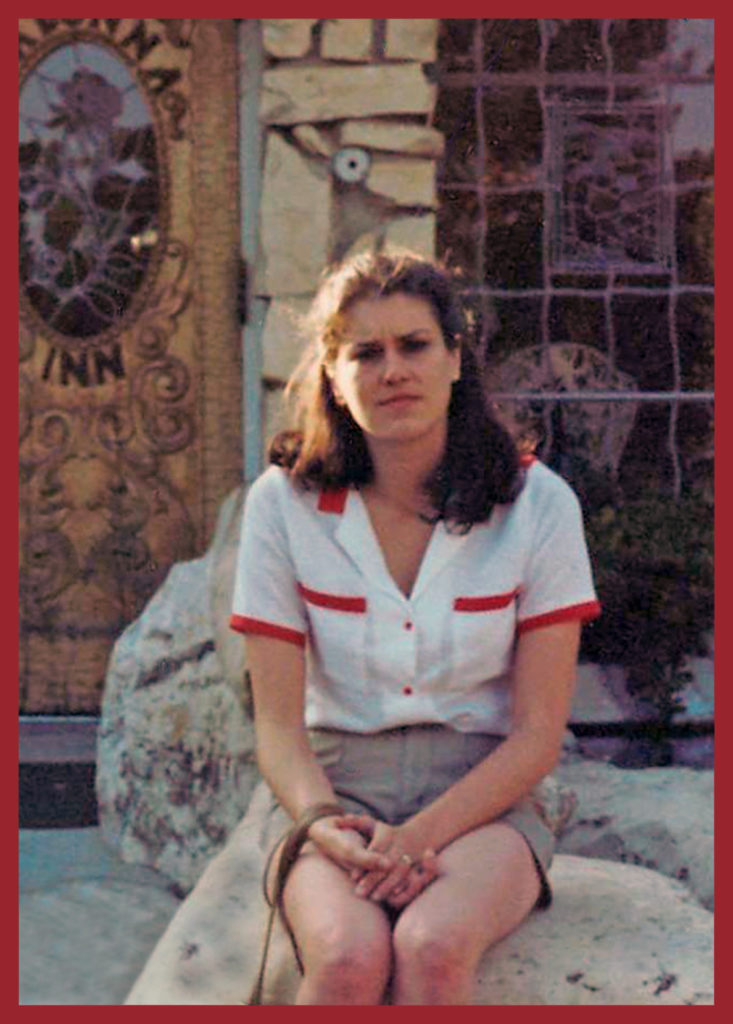 I still ask people for feedback even though I rarely follow it. In retrospect, I ran all of my life questions through my friends and family until someone told me to do what I already wanted to do. Why did I bother? To justify my poor decisions by blaming somebody else?
Anybody who knows me knows it's torturous to make me do anything I don't want to do – even when the benefits are great and the penalties severe. Well-adjusted mature people worked through this issue during their Terrible Twos. I must have been absent that day because it's an on-going struggle.
In the above example from 1978, my friends' advice is close to unanimous – if I want to escape my slough of despair, I need to get out of bed, get out of the house, welcome some external structure – aka a job – into my life. I knew it myself, I brought it up with J. Did I follow through with what everyone, myself included, agreed was a good idea?
Don't make me laugh. At most, I doubled down on guilt, berated myself for not doing what I knew I should do. This probably sounds insane to people who are mentally healthy – but understanding my behavior was self-destructive led to self-loathing which amplified my self-destruction. It was a self-fulfilling prophecy, a debilitating downward spiral. Fortunately for me, some person or event – something beyond my control – eventually snapped me out of it.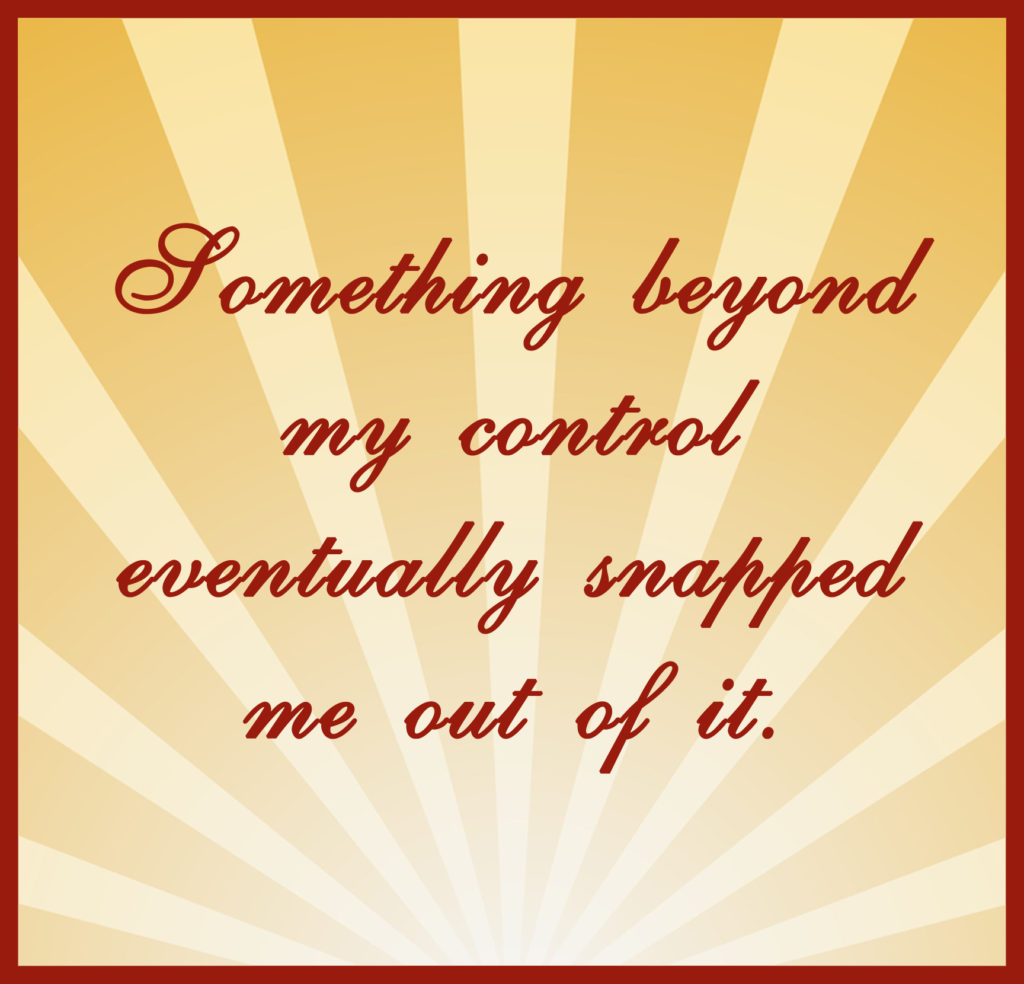 I wish I had some brilliant advice for someone trapped in this cycle. Bottom line, I regret wasting all that time. If there was some way to get it back, I'd use that time more wisely. Then again, I might not.