There were plenty of reasons both John and I felt uncertain about the future. He was in his first year of law school, finding his place in a highly competitive environment. If anything, my future was even less assured.  At least with law school, odds are you'll find work as a lawyer assuming you pass the bar. My MFA was in Professional Writing and there's no guarantee you'll make a living writing, ever. If anything, odds are you won't.
Speaking strictly for myself, I was sick of dating. I spent entirely too much time obsessing about the state of my relationships. There wasn't a snippet of male-female behavior, subliminal messaging, or secret motivations I didn't ponder for days. A relationship I could rely on – i.e., a husband – freed hundreds of hours previously devoted to relentless analysis about how he really felt about me, what would happen next, what he really meant when he said I'll call you later.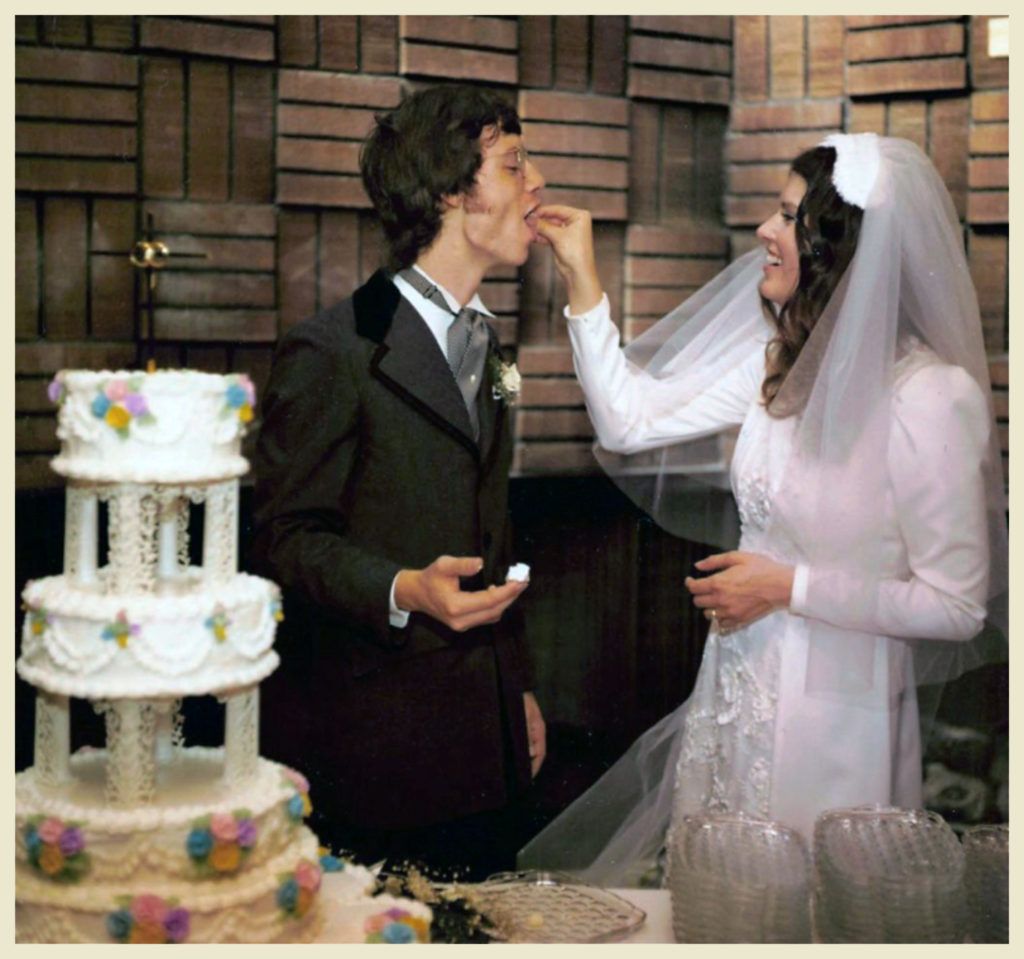 What about love? Isn't that the reason to get engaged and married? We were very much in love, at least insofar as either of us understood what love meant, which is to say – not much. Realistically, we were in the grip of mad infatuation. We thought we knew each other but we didn't really, not as we'd come to know – and love – each other over the next 42 years.
IMHO, love is nothing but illusion in those starry-eyed early days when you can't see past the glorious magic of the other. Love becomes real when you realize your partner isn't perfect – that is to say, she or he isn't exactly the way you want them to be all the time – and you stick around anyway. Real love requires patience, compromise, forgiveness, compassion, empathy. It hurts sometimes. It changes both of you.  It's not easy – but it's worth it.
That said, if I knew then how not perfect – how difficult and sometimes painful – love and marriage would be – would my answer still be yes? Absolutely.