To this day, I think this is the only time John and I experienced Ren Faire so it's kind of interesting (to me, anyway) how Ren Faire wove through my life anyway. Long after we broke up, my college boyfriend Luke became a weekend Ren Faire entrepreneur selling costumes and period weapons. I had no idea he was such a Renaissance buff.
It left a huge imprint on the four-year-old brain of our son, CD. For years, he and his girlfriend (and future wife) Serena spent every weekend with their network of friends at Ren Faire. (He's a lot better at roughing it than I am.)
Later still, my screenwriter pal Art Everett and I collaborated on a spec script for the Practice (my sister Janet worked there at the time) which featured a comedic Ren Faire "B" story. Sadly, the Practice ended its run about the time we finished and our spec ended up in a desk drawer.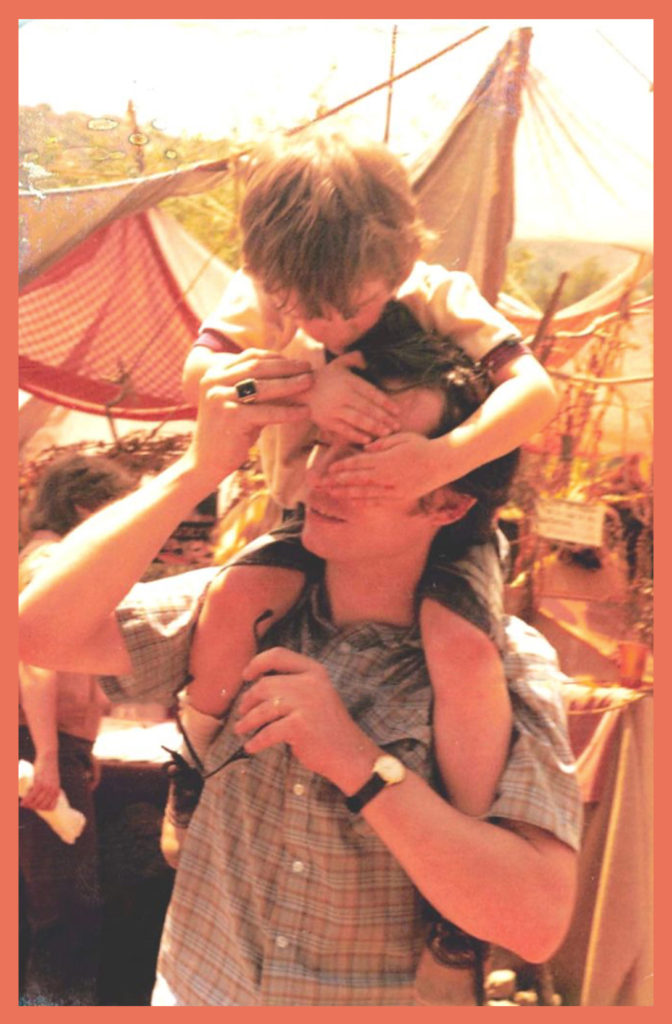 If I were going to do it again – and I'd like to, it's only been 35 years since our last visit I'd spent a little more time and money (both of which I probably have more of now than we did then) and invest in an appropriate period costume, throw my inhibitions to the wind and enjoy a day of real-time role-play. Oddly enough, I think it's also becoming easier to let loose and play as I get older.
If anyone's up for an LA Ren Faire excursion soon, call me. Let's meet up.