Much like every other Baby Boomer girl, I grew up playing with Barbie. My first – and still my favorite – was the classic titian ponytail. Much like my own wardrobe, we rarely splurged on store-bought Barbie clothes – my mother sewed them. And, unlike little girls today, I had one Barbie and probably a Ken, Midge and Skipper too. We spent hours playing the Barbie board game, trying not to get stuck going to the prom with Poindexter. Feminism was far in the future, as a casual perusal of the rules and goals of the Barbie board game make abundantly clear.
When I left for college and my parents prepared to move to San Diego, they asked me what to do with my dolls. "Give them away," I said cavalierly, confident that I was far too sophisticated to ever miss them.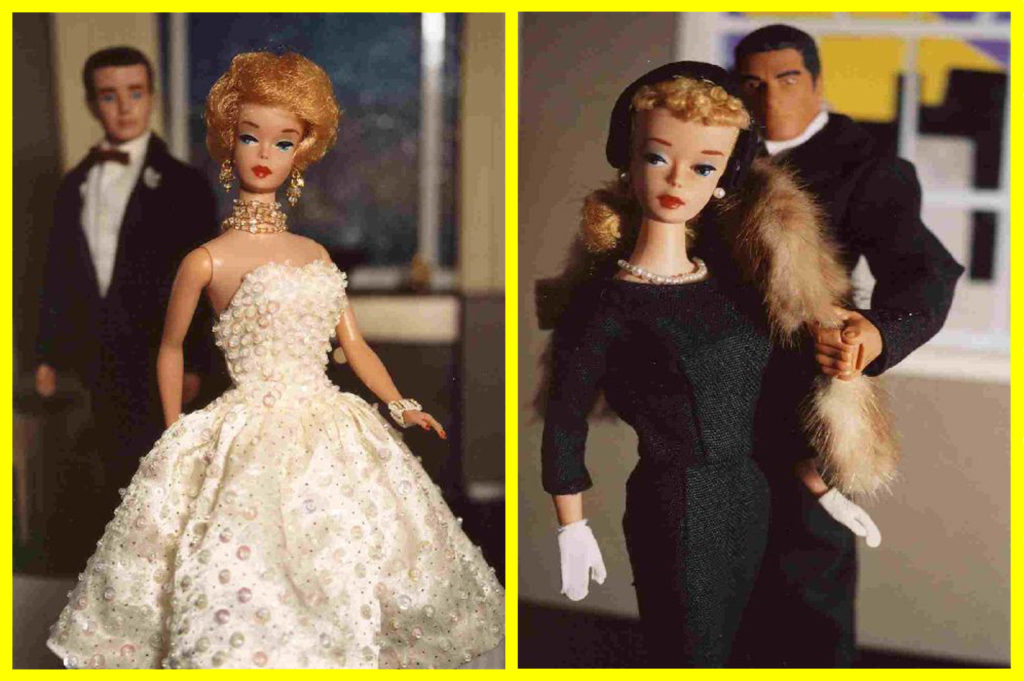 I was wrong. As an adult collector, you could argue – as my long-suffering husband does – that I spent a fortune trying to reconnect with those dolls I so casually gave away. After years of being oblivious to 11 inch fashion dolls, in the mid-nineties I browsed a Barbie Bazaar magazine while shopping for toys for my children at FAO Schwartz  – and I was hooked.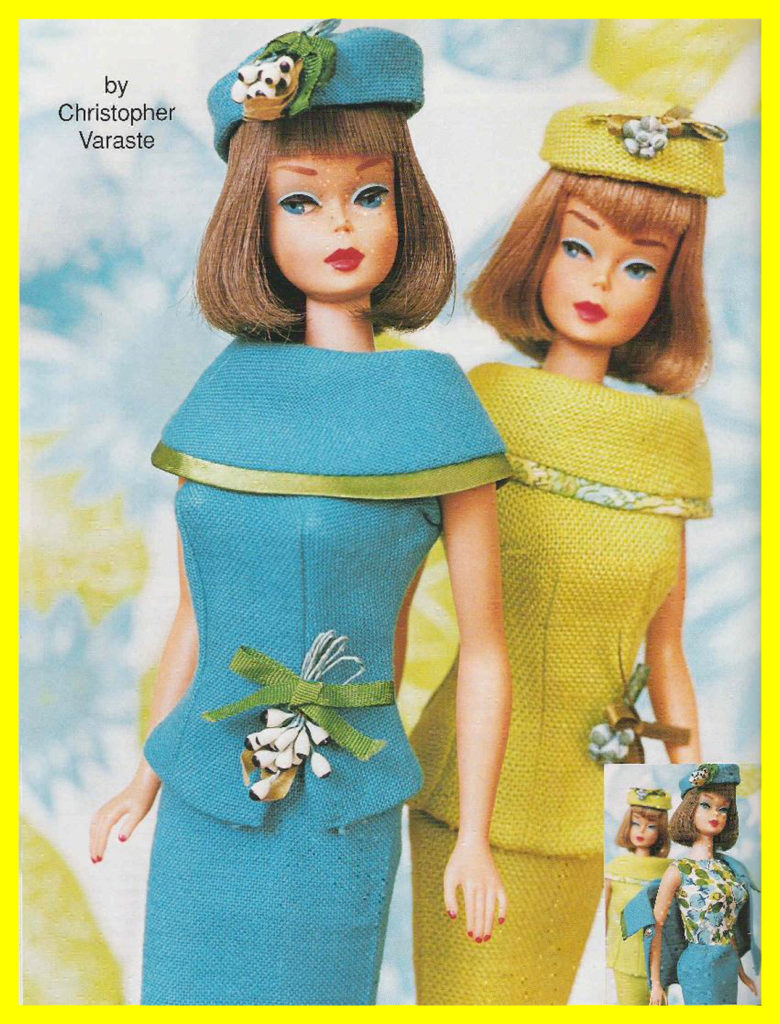 Naturally, I didn't collect in moderation – I don't do anything less than obsessively. Meeting Chris Varaste was a lucky fluke.  He was writing a book about Barbie (Face of the American Dream) and many of my dolls were immortalized in photographs for the book.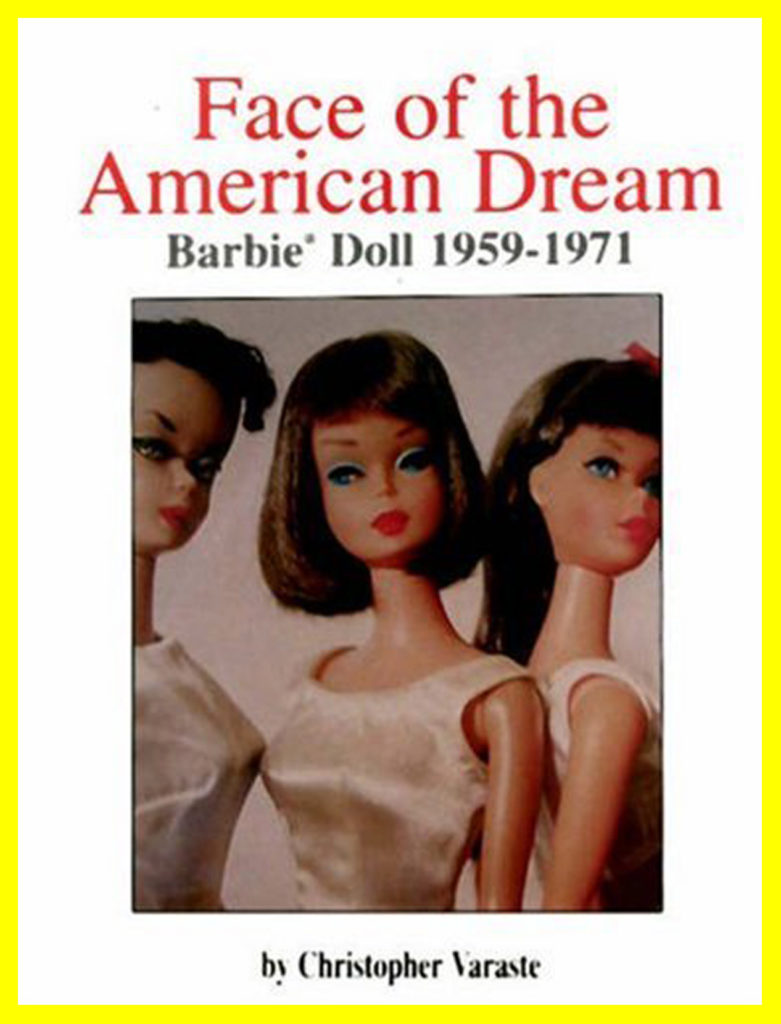 With affection, I call Chris my "idiot savante" of the Barbie world. He knows which shade of eye color appeared which year and which ones are rare (example – say what color and year). Thanks to his eagle eye and willingness to curate,  my collection was elevated in class almost instantly.
Neither of us are as mad about Barbie as we were then although she'll always have a place in our hearts – how could she not, being an American icon? More important, Chris has a place in my heart. We've talked about far more than Barbie over the years and he's proven himself to be as trustworthy as I intuited on the day we met – nineteen years ago today.