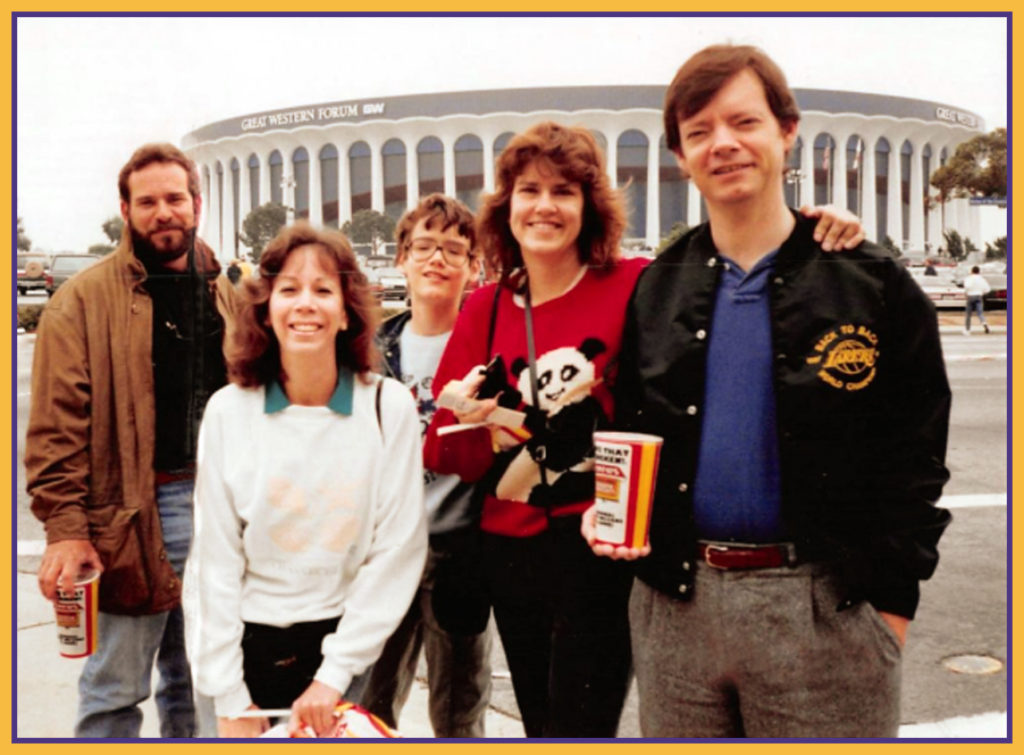 I rarely watched sports at all (certainly not by choice) before my obsession – some might say my addiction – with the Lakers began. A novice at rolling with the ups and downs of a long season, I took every loss to heart. Viewing the game through the lens of a die-hard fan, I was outraged at how the referees routinely called phantom fouls (and otherwise screwed) my beleaguered Lakers. Did somebody pay them to make my team lose? When obsessed, my thinking gets increasingly deranged.
How did this obsession begin? My very first Lakers game – an early round of the playoffs, 1986. The Forum was shaking; Laker fans were confident they'd breeze past Houston on their route to a second NBA Championship. The Lakers led the scoreboard every single second of the game -– until the last one, when Ralph Sampson drained an impossible three and the Lakers were out. Dream over. If they'd won as expected, I probably wouldn't remember it so clearly. The out-of-nowhere last instant loss was high drama, to say the least. I was hooked.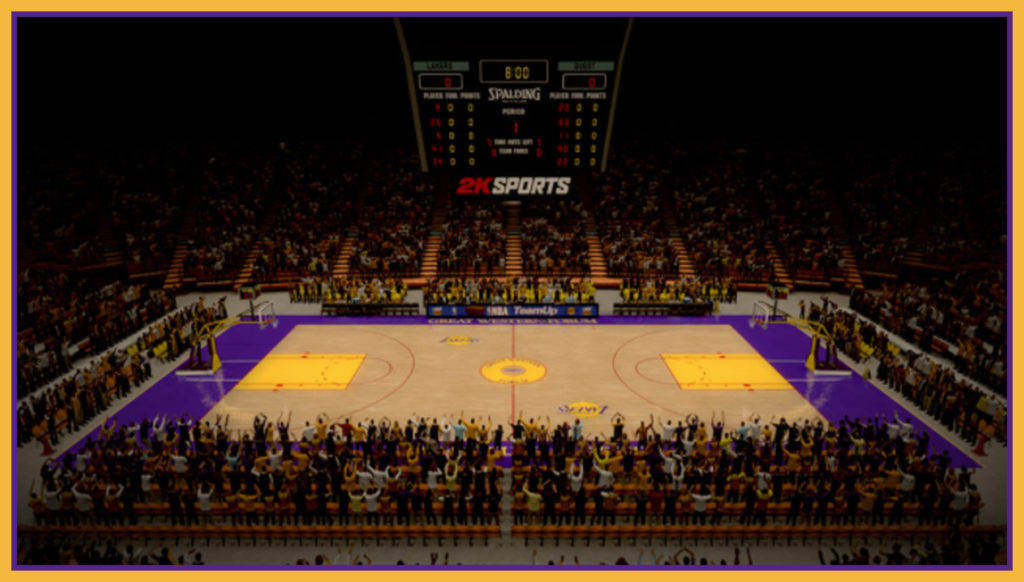 John's theory was after a loss like that, they'd come back strong and win the championship the following year so we bought our first season tickets. We were high in the rafters but we made friends with the interesting crew of people who owned the seats around us and it was a great year. They did indeed win the championship. I almost fainted, it was so exciting. We videotaped the games (VHS) so – if they won – we could watch them again when we got home.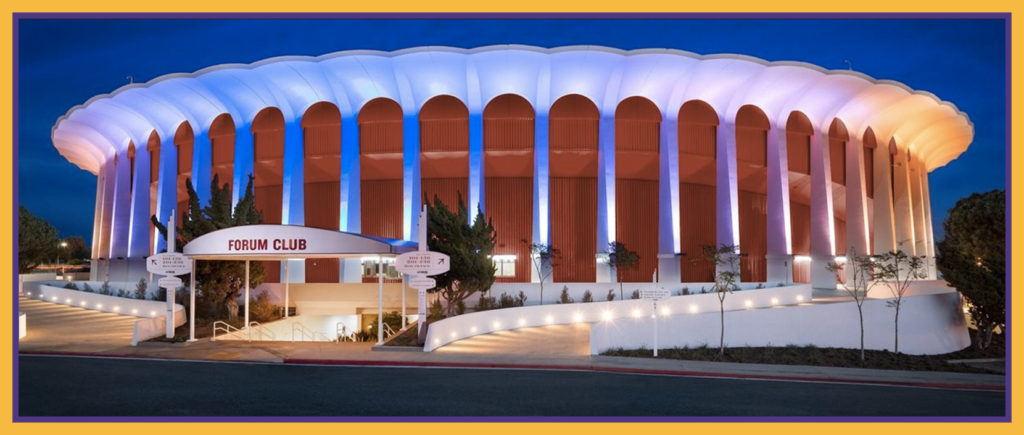 Yeah. We were really that crazy about the Lakers. And it was a blast to be a fan in 87, 88 and 89  when they won everything. Less so in 90 and absolute misery as I write this. I'll never give my heart to another team, though. It can only be broken once.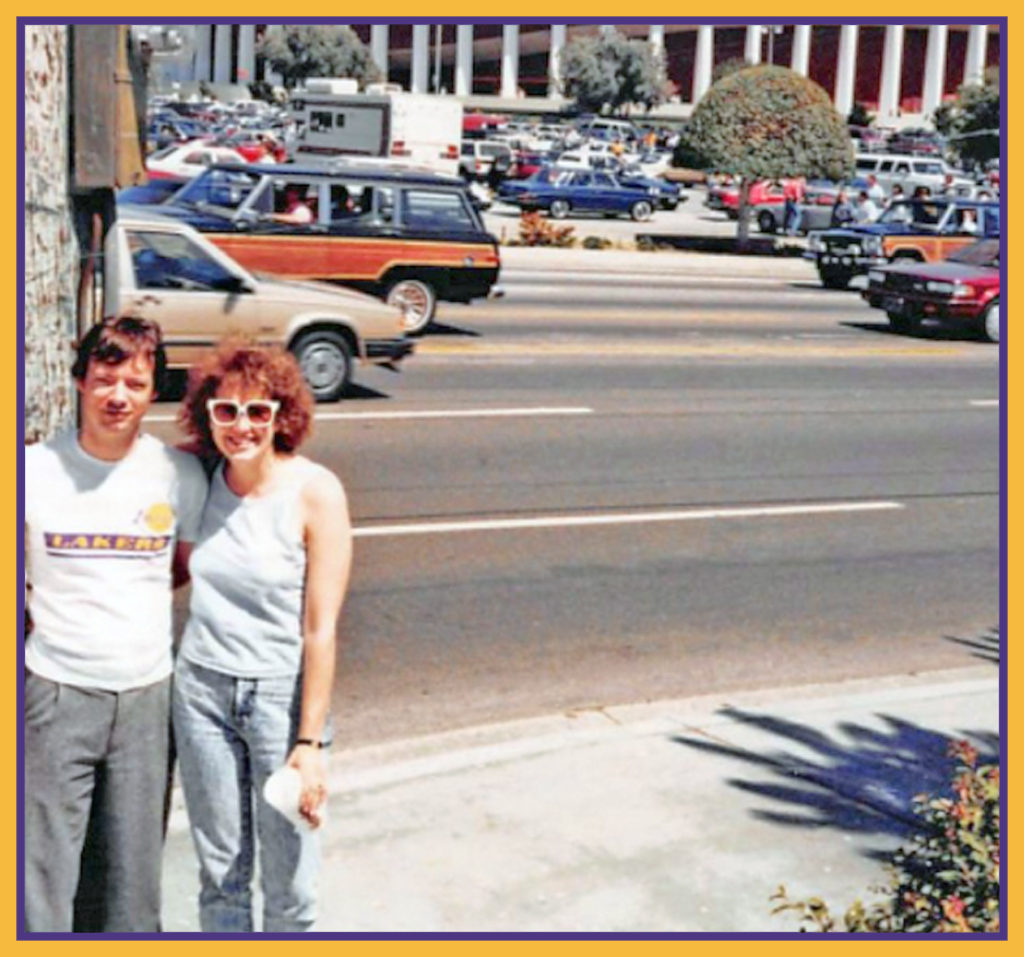 When I wrote I was a "smidge" down, I was trying to manage my emotions. I'd read that using words that minimized pain could actually reduce one's emotional reaction. It worked, but gradually I slipped back into my catastrophizing ways. This entry is a timely reminder it's far better to be a "smidge" disappointed than bereft because my life is over.