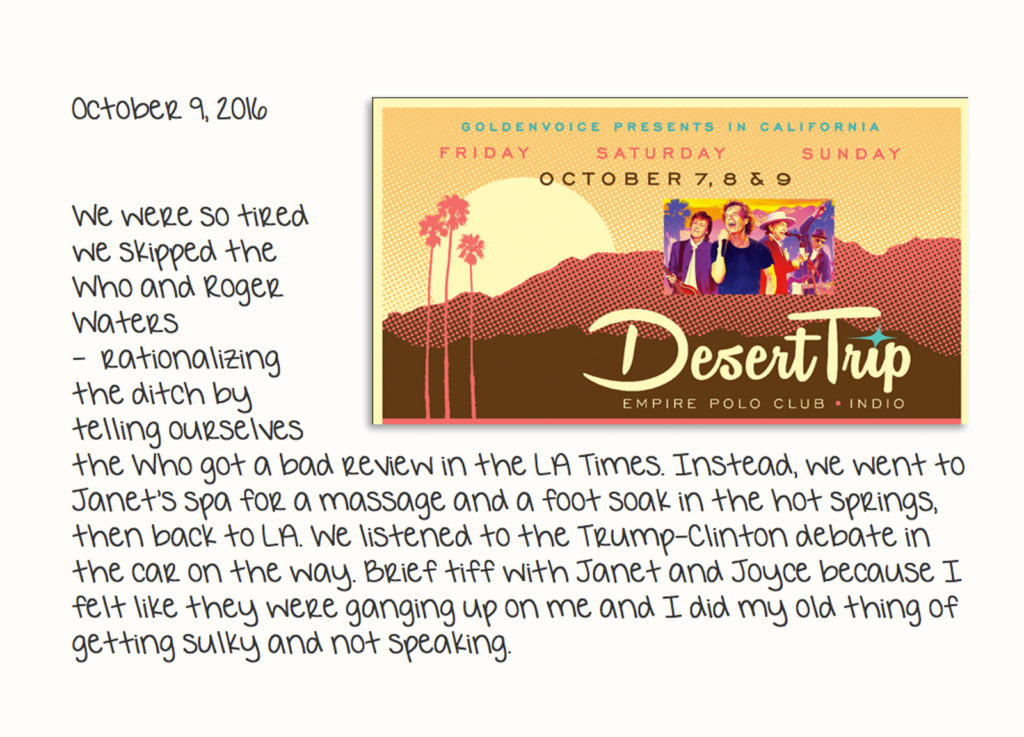 When my sisters and I bought tickets for the awesome Desert Trip last year, it never occurred to us we'd be too wiped out to cross the finish line – Sunday's double bill of Roger Waters and the Who. I can't recall who broached the subject of leaving early first – not me. I objected strenuously but my heart wasn't in it. Desert days were sweltering and nights didn't cool fast enough plus my feet hurt. As painful as it was to admit my lack of stamina – another way of saying, I'm getting old – there's nothing like some first-class pampering at a spa to ease the agony.
For the record, we were disappointed with Dylan (who won the Nobel Peace Prize the following week) due to his disregard for the audience. No hello, goodbye, or introduction of his band – his face hidden under a hat, rarely visible even on the huge video screens. I'm a fan of his music, not so much his performance. The Stones, as expected, were spectacular.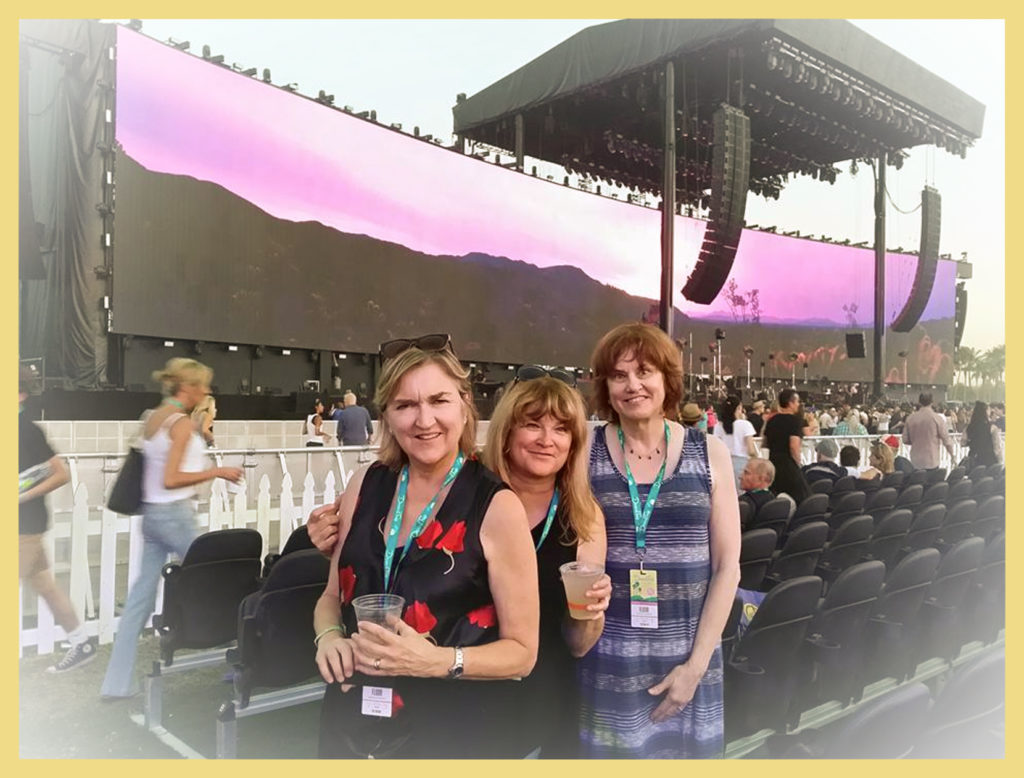 The next night, Neil Young was great and what can I say about the love of my life, Paul McCartney?  Spectacular, as always. Realistically, a third rock concert the night after McCartney couldn't help but be anti-climactic. There's no one like Sir Paul.
Then there's my embarrassing behavior in the tiff with my sisters You'd think somebody too old to handle three consecutive rock concerts would be mature enough not to act like a baby. Unfortunately, the most obnoxious sides of my personality surface with my sisters, who I love dearly.  I'm guessing echos of old behaviors from the childhood we shared seep into our present interactions and catapult us back to primitive childhood emotions.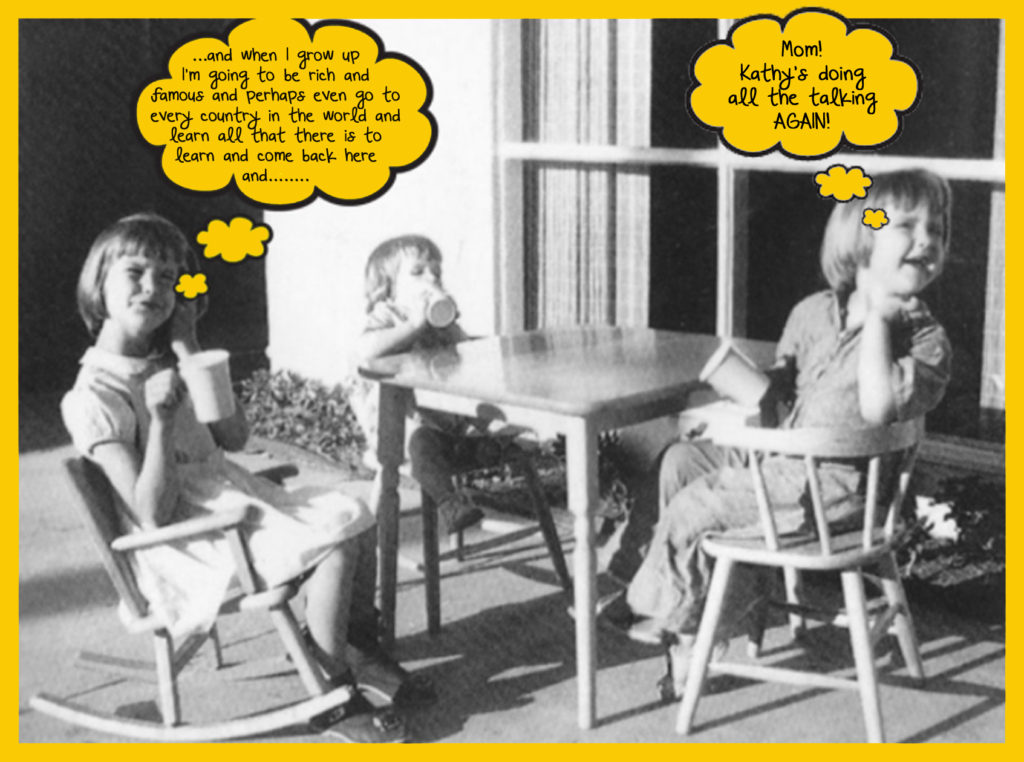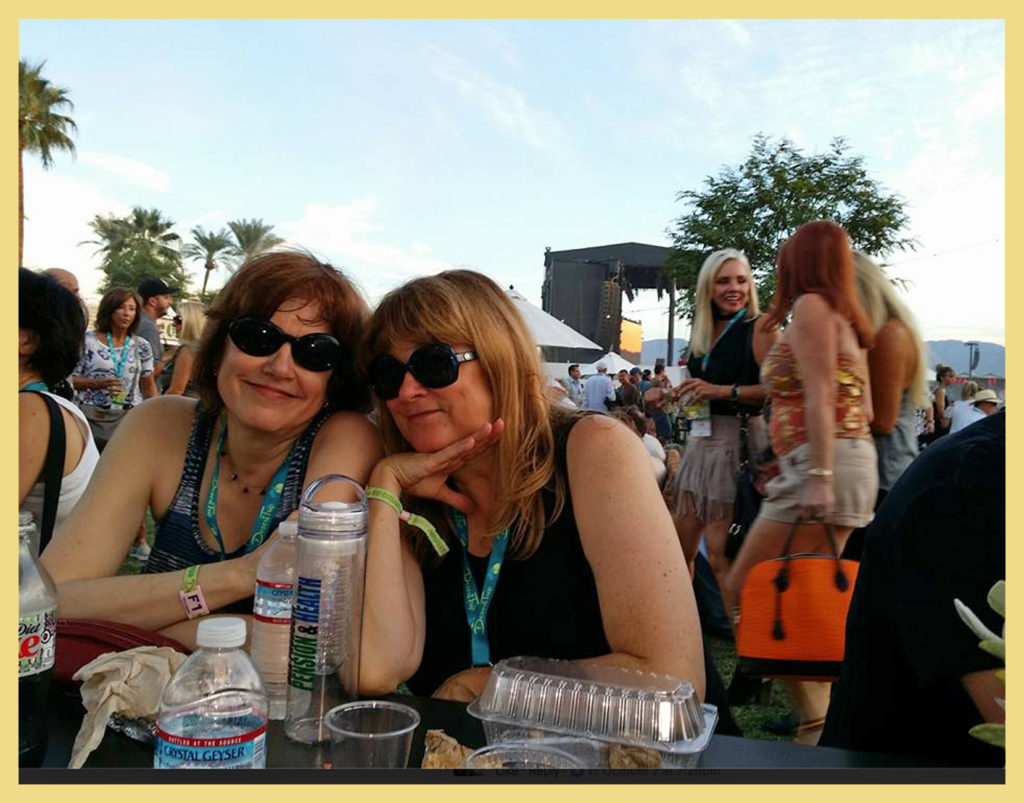 On the other hand, maybe I'm just a bitch.