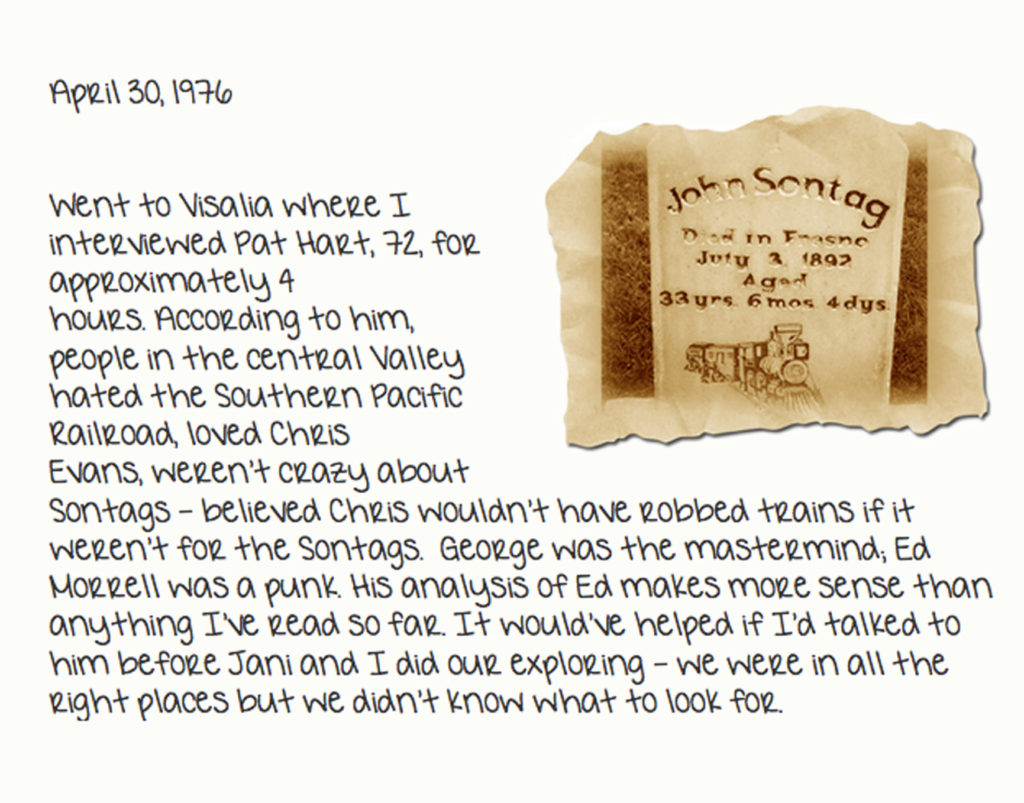 Back in 1976, when I was immersed in research for what I hoped would be a non-fiction book on central California train-robbers Sontag and Evens, I knew their story down to the tiniest details. (Link to previous blog) Driving through the central Valley to interview another old-timer, I mused about the true nature of these dead people I read about in the history books. They were as real to me as most of my friends.
It's disheartening to read this entry today and realize I have no idea who "George" was. The name Ed Morrell sounds familiar but I've forgotten the part he played in the story. All those facts I thought were hard-wired into my brain lasted about as long as the Southern Pacific ruled the central Valley (not very).
There's a box in my garage full of cassette tapes of interviews, notes from old newspaper articles, dusty books with yellowed pages. I never consciously abandoned the project; I told myself I was taking a break to unmoor myself from the trivial literal details that paralyzed my efforts to tell the story.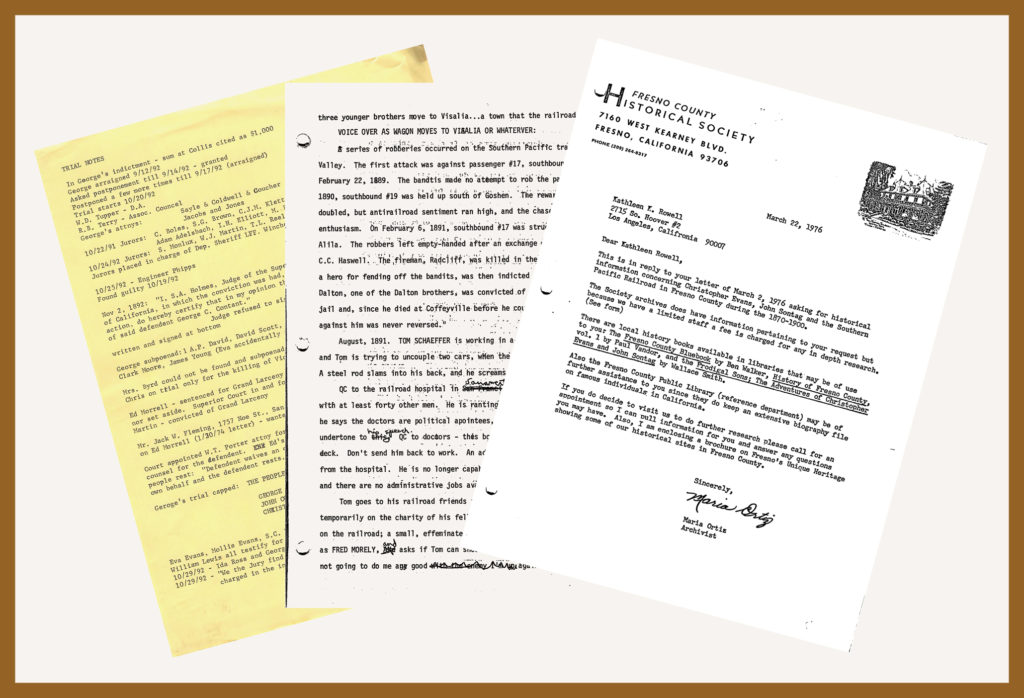 To pick it up again, I'd need to start over and the process would be different. An hour on the internet probably equals weeks of pound-the-pavement research. The downside is that all of their contemporaries are dead. I probably have some of their last interviews, although I can't vouch for their accuracy. For all I know, someone else wrote the book I intended to write.
But if they haven't – there's a box in my garage that awaits my attention.  Maybe the time has finally come.