I strongly considered skipping this diary entry; I prefer the impression I have a perfect marriage and this entry shows the cracks. I decided to publish it anyway because – while I can't see behind anyone else's bedroom door – I strongly suspect most long-married couples suffer through periods when they are less than enchanted with each other – when one of them is so unhappy that walking out the door is an option.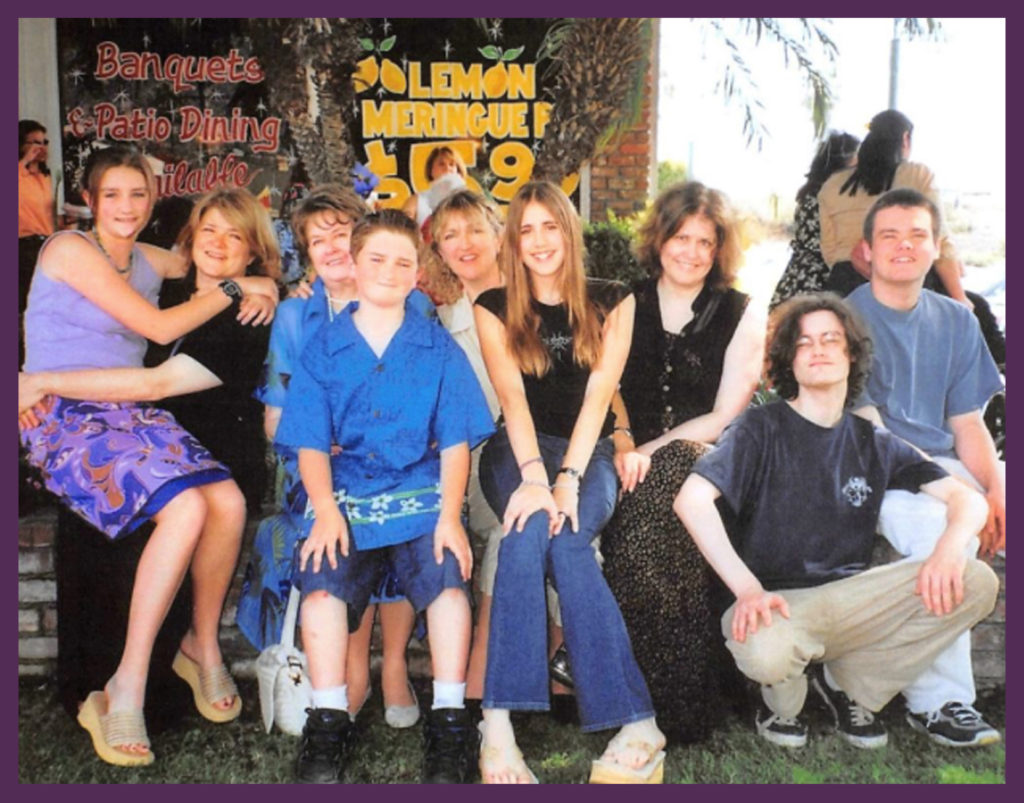 I was miserable enough to fantasize about divorce more than once but I never followed through. I realize now that I blamed John for my deep dissatisfaction with myself and my life. This was particularly true early in our marriage, when I was stuck at home with a baby and a writing career looked like an impossible dream.  I told myself I'd leave him as soon as I was self-supporting but when I became self-supporting, I was happier with myself so I no longer wanted to leave.
In 2003, we did separate – for a week. I think the reality of a split scared both of us; it scared me, I was a basket case. Things were significantly better when we got back together because we both chose to be there. That's a big part of marital happiness, I think – the knowledge you chose and have been chosen.
Have things been all sunshine and rainbows since then? Of course not, we're human. We disagree about many things. We can get on each other's nerves. We know each other's weak spots so we're masters at sticking the knife in – although we do it far less often than we did when we were young. We're old enough to know that most of the things we fight about aren't worth it but that doesn't always stop us. Both of us want it our way, all the time. Neither of us get everything we want.
That said, we get enough. We've been married 42 years and counting and I don't see either of us filing for divorce anytime soon. If any young marrieds read this, don't give up too soon. There are times when your relationship might look hopeless. That doesn't mean it is hopeless. You're not the first or last couple to feel broken. That doesn't always mean it's over.