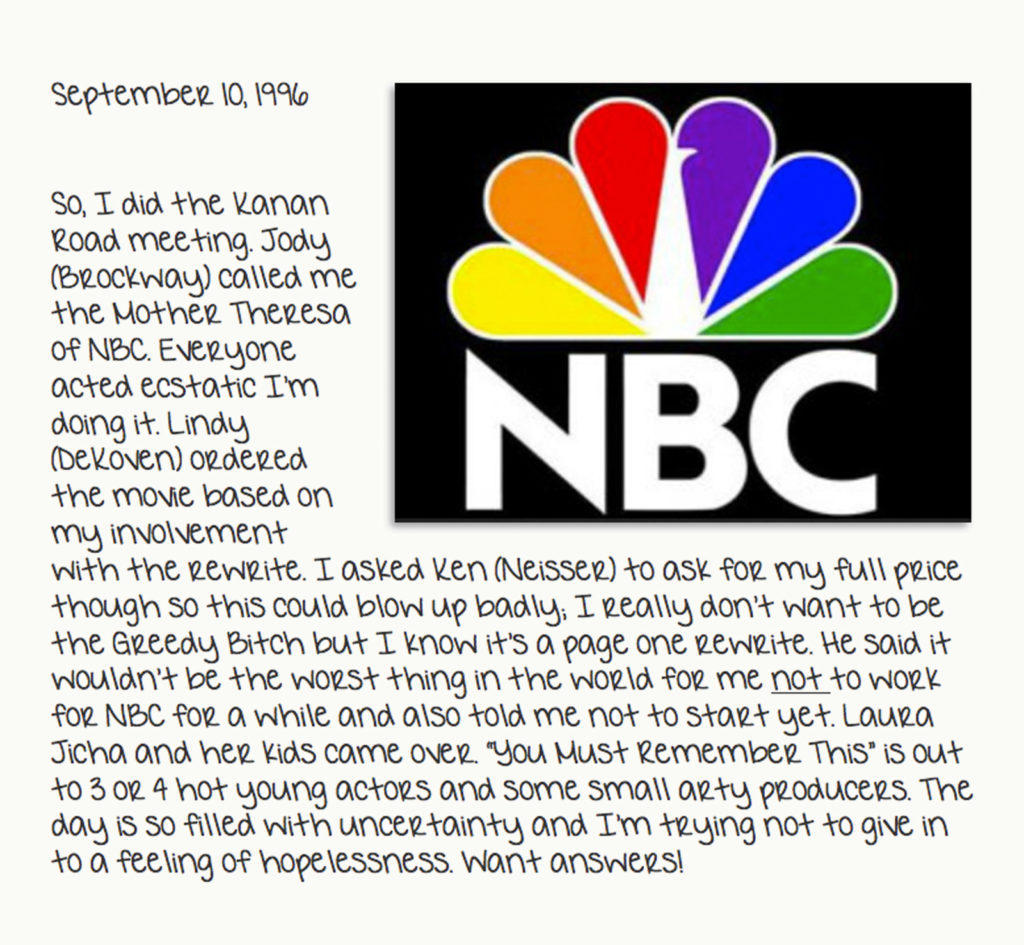 This was an exciting, productive time in my writing career. Maybe a few lucky screen and television writers enjoy steady careers uninterrupted by unemployment; I suspect the majority, like myself, are either overbooked or out of work and terrified their career is over. My specialty, which kept me employed – mostly by NBC – during this period was my speed. I could deliver a Movie of the Week (MOW) ready for production in two weeks. It might not win any Emmys or Humanitas awards, but no one needed to use a pseudonym or hang their heads in shame.
I felt the pressure but didn't mind it; I thrived on the crazy deadlines. I enjoyed and respected the creative people I worked with. I loved how MOWs (especially green-lit ones!) went into production minutes after I handed in a script. None of the months and years of development that went into film assignments only to wind up abandoned when the studio regime changed.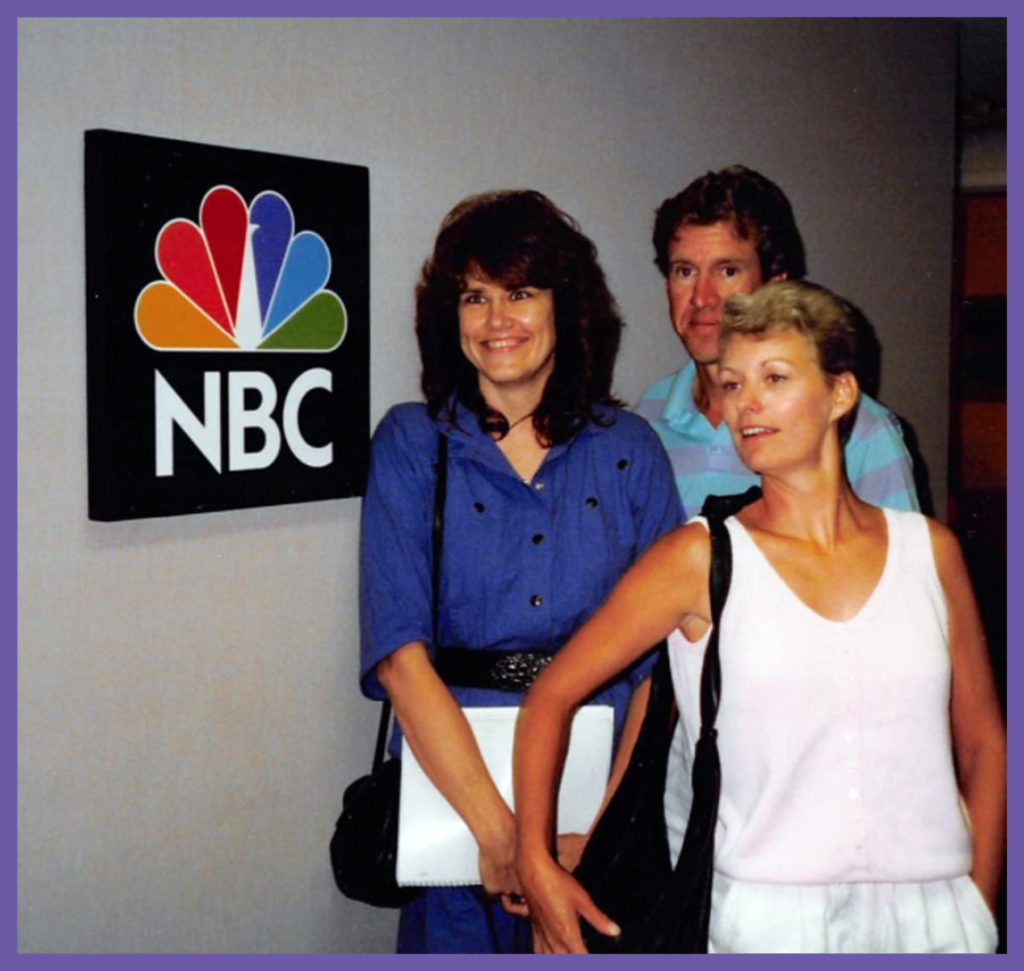 Another perk – television writers exert considerably more control over their work than feature writers; this is far truer for staff series writers than MOW writers. Either way, you are far less likely to be rewritten in television than features. That said, I did my fair share of MOW rewrites as well as originals; my name doesn't appear on some of them because, unless it's a page-one rewrite, it's difficult for second or third writers to get credit and it always involves a WGA arbitration.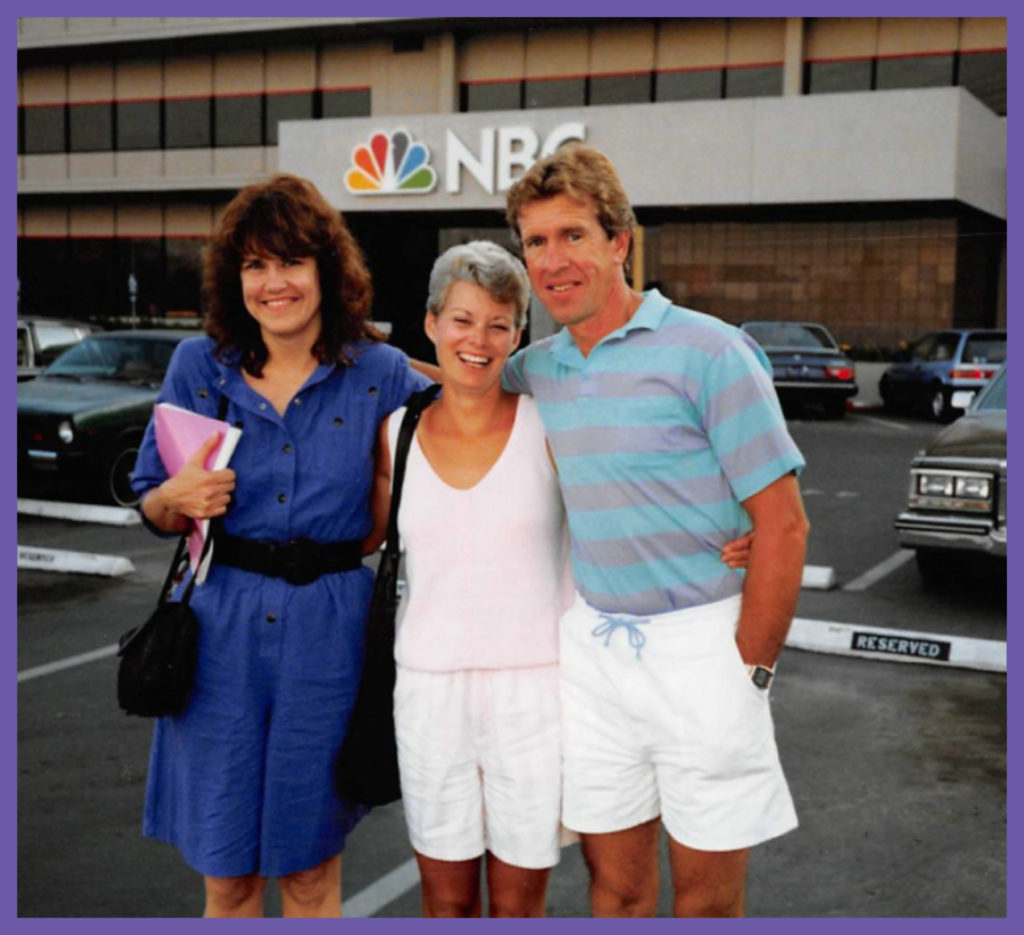 Kanan Road – which became Malibu Shores – has a special place in my heart because it was a backdoor pilot for a series which was ordered into production early in '97. It turned out to be short-lived (being scheduled at 8 PM on Saturday nights – what some people called "the Tower of London" because that's where NBC shows awaited execution – didn't help. Especially since the target demographic was teens). That said, I learned a lot and appreciated every minute of it. I'm grateful to everyone who made it possible.