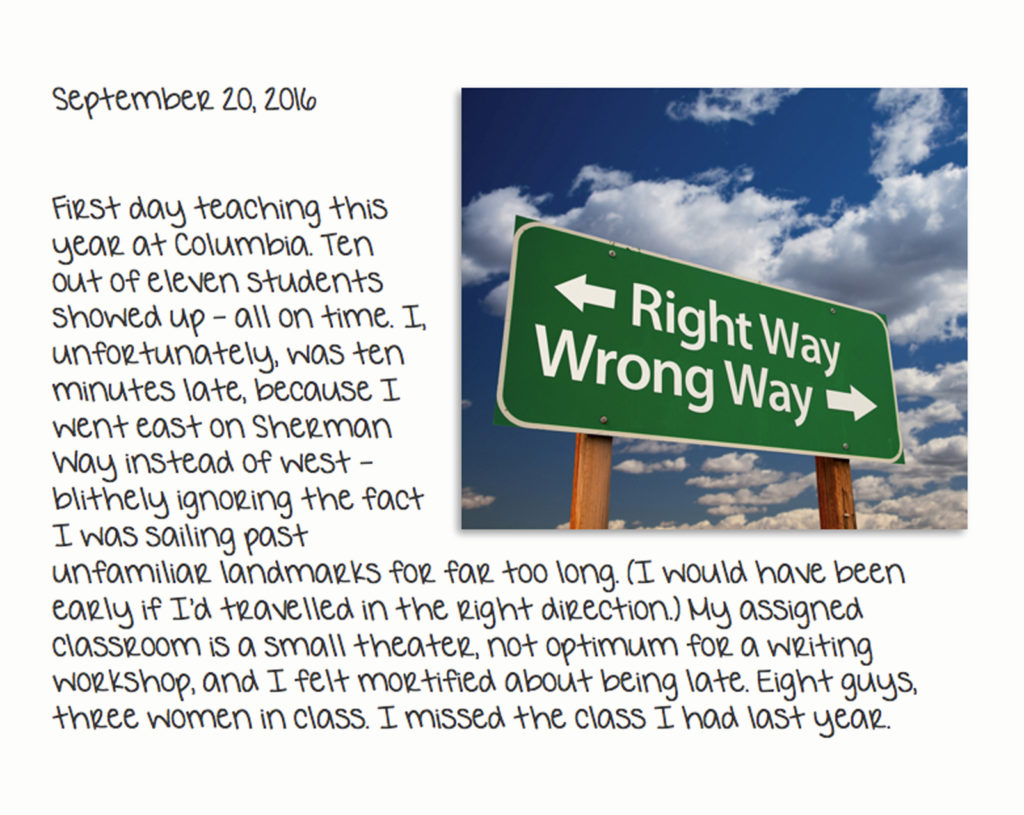 I felt terrible about being tardy on the very first day of a nine-month class and the panicked rush to minimize the damage made me even more nervous than I would have been anyway (which is pretty darn anxious). A fight-or-flight surge of adrenalin takes over when I have to speak in front of a group of strangers and unless I'm very careful, I talk at supersonic speed. I felt like I was making a terrible impression on this new group of kids which flustered me even more. There's an obvious solution – think less about how I'm coming across and more about the kids I'm here to teach. Gradually I leveled out. I took some admittedly poor photos of my class that first day.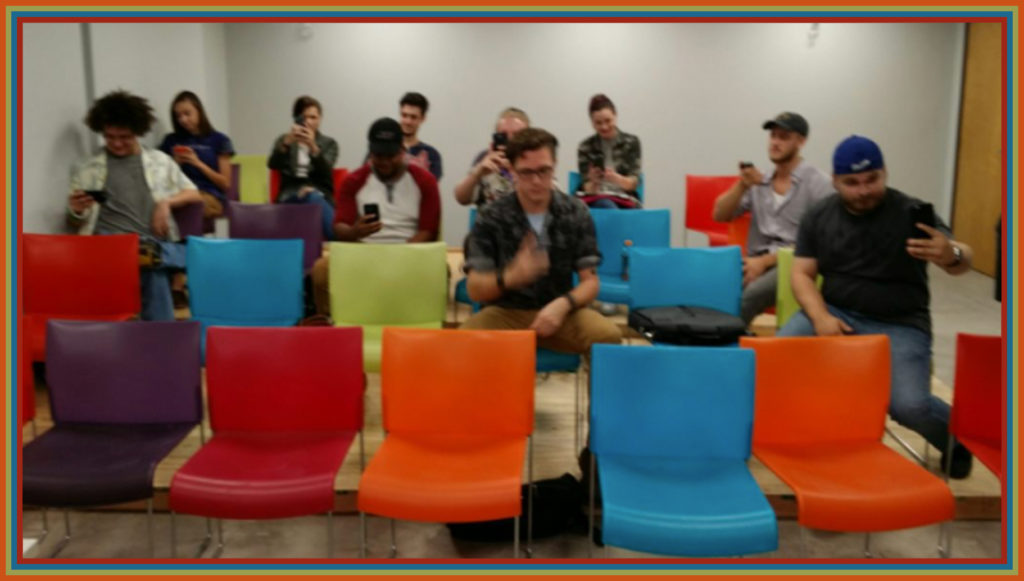 This was the first day of my second year teaching Screen Writing Symposium at Columbia and I couldn't imagine ever liking a class as much as I liked my first class. I kept up with them (as much as you can with occasonal updates on Facebook) but I actively missed our Thursday afternoons in Room E.  I struggled to remember the names of my new students. I thought, it will never be the same.
I was right; it wasn't, in the same way my second child isn't the same as my first and my third is quite different from both siblings. Inevitably, every class – especially one that meets four hours a week for nine months – develops it's own unique identity. Comparing them is futile, they're both special – irreplaceable – in their own way. Just like I miss the kids in my first class on Thursdays, I miss the kids in my second class (except, I taught them on Tuesdays, Fridays, and finally Mondays, so I didn't associate them with a day).
I hope to keep up with them as they traverse the real post-college world, probably via Facebook.  I'd like to see all of them again too.  I fantasize that if and when I retire, I'll host a party at my house for all my former students and the ones that show up will regale me with the highs and lows of their careers. Hopefully, their wins will far outpace their losses.