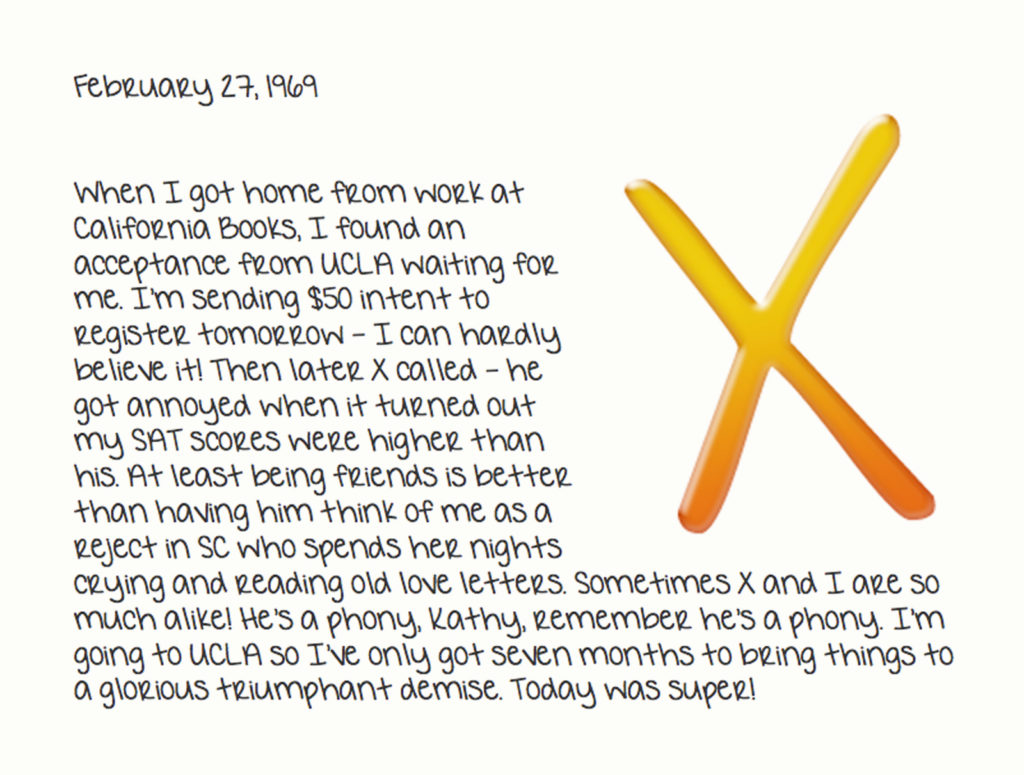 This entry captures my skewed priorities during my senior year (aka known as my Great Depression). Getting accepted at UCLA was momentous (and kind of crucial, since I neglected to apply to any other institution of higher learning). It was truly life changing.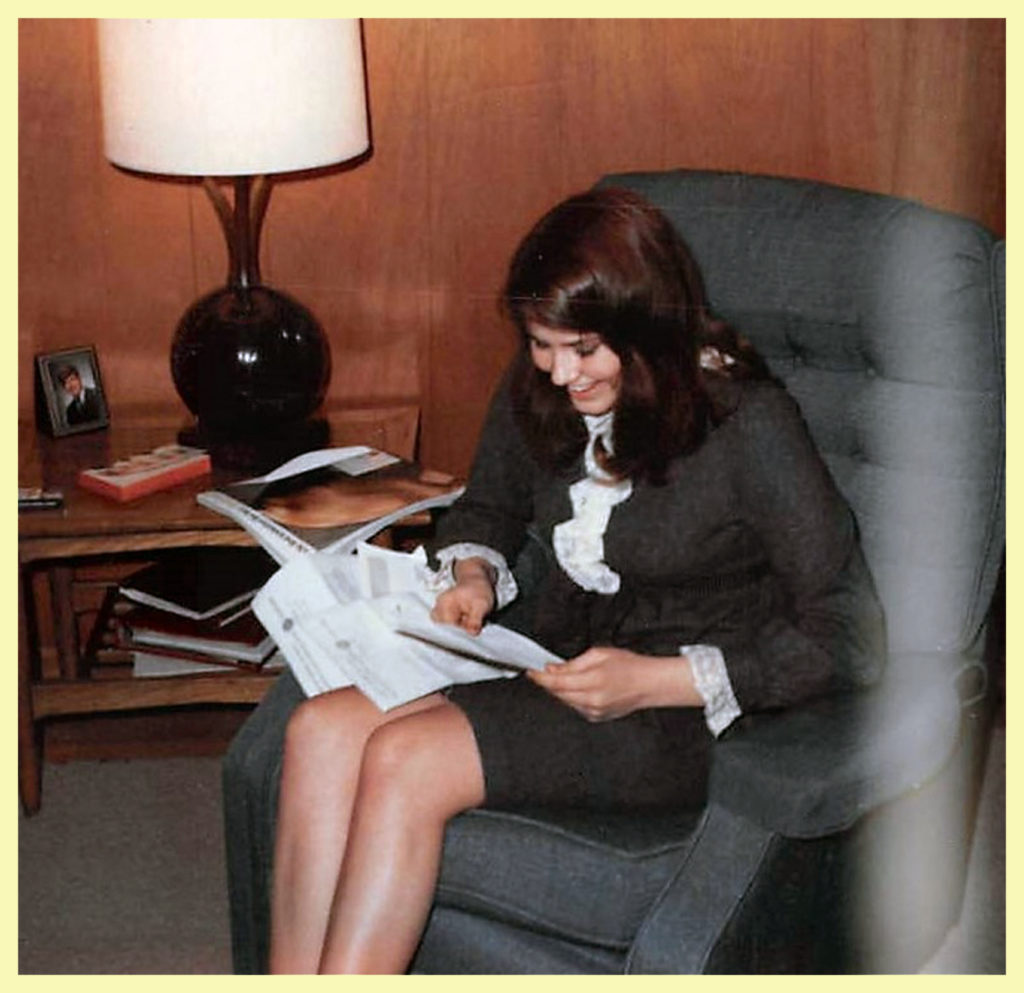 That said, my obsessive focus was on pinpointing where I stood in my relationship with X – talk about an absurd waste of time!  A mollusk could've deduced I was nowhere – the same place I'd been for almost two years.
It's a peculiar kind of hell, pretending to be satisfied being "just friends" with somebody  you're madly in love with. To level the "just friends" playing field, I invented a boyfriend to compete with his living girlfriend. When he tortured me by rhapsodizing about how much he loved her,  I could retaliate with my make-believe relationship with the non-existent Pericles. (I gave him a more normal name which is not to imply he was one iota more believable.)
To render an already pitiful situation more pathetic, I repeatedly pulled my fictional punches. Instead of touting my relationship with Pericles as a love affair for the ages, at the slightest hint X might be interested in me again, I kicked poor Pericles to the curb. My brilliant reasoning  went, "X secretly wants to come back to me but he's afraid he'll be rejected for Pericles! Play it smart. Tell him you dumped Pericles so you're fully available to him."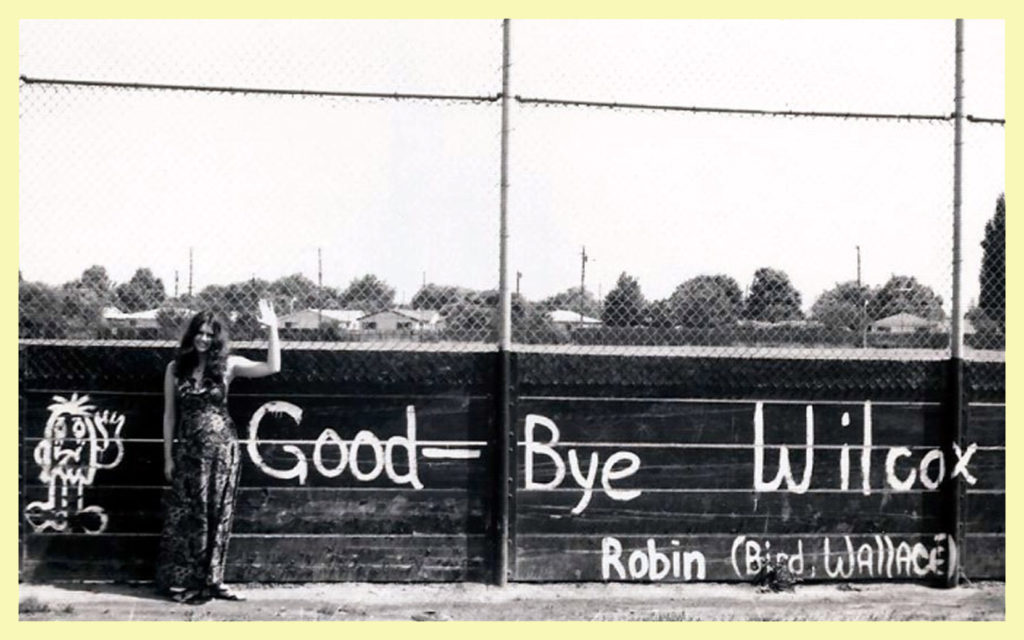 Yeah, that'll work every time – somewhere other than the planet earth. Suffice to say, my Herculean efforts to recapture X's heart failed miserably. When I left Santa Clara (as it turned out, for good – and in June, not September) I never expected to see or hear from X again – but at least I had UCLA in my future.  And that's what actually mattered.