Proms have become a trope in teen-age movies, which would have one believe that attending (or not attending) the prom defines high school existence (Pretty in Pink springs immediately to mind although there are plenty of others). This wasn't my experience.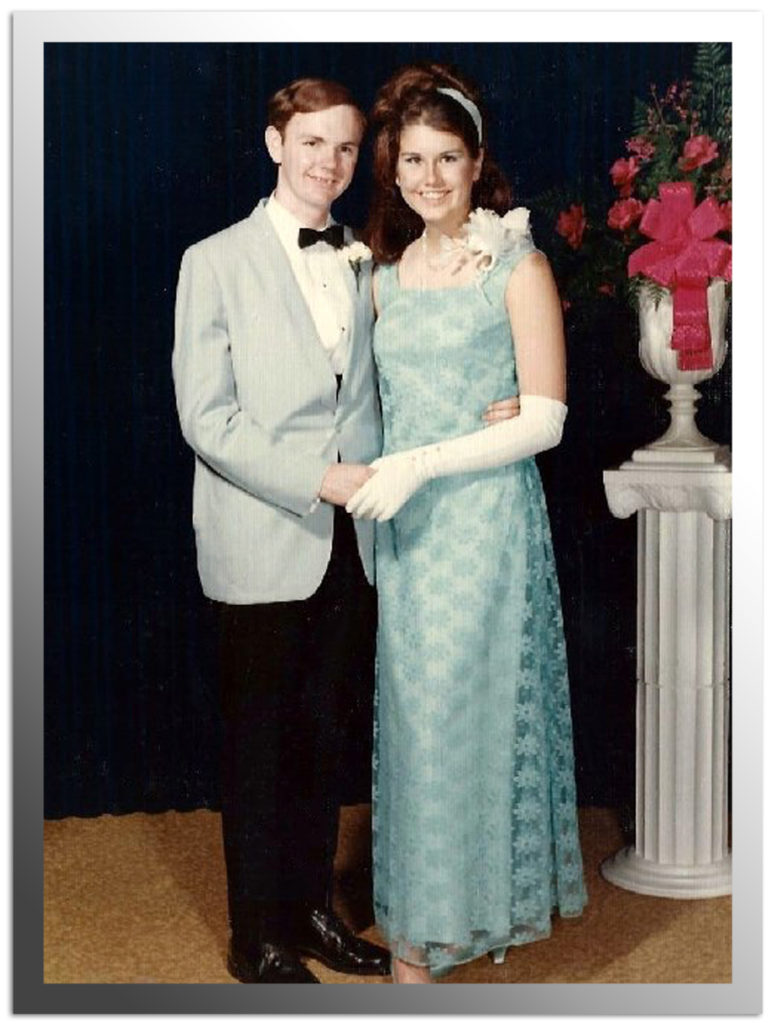 I went to several proms – all in the same lace-encrusted blue dress – and while they were all memorable in their own way, they were not the apex of my teen-age years. I doubt I'm not alone in this. I've never met one single person who claims their prom was the defining moment of their high school life.
In real life, I don't think who got crowned king and queen of the prom was of matter of life and death (Carrie).  I was never in the running so I didn't really care. My parents, however, were the King and Queen of their high school prom
Our Prom Party sent up the movie-fantasy stereotype of a high school prom, it didn't have much to do with the real thing. One of my Columbia students, Holden Weitz, wrote a hilarious teen movie that parodies this trope. That's the movie I want to see made!