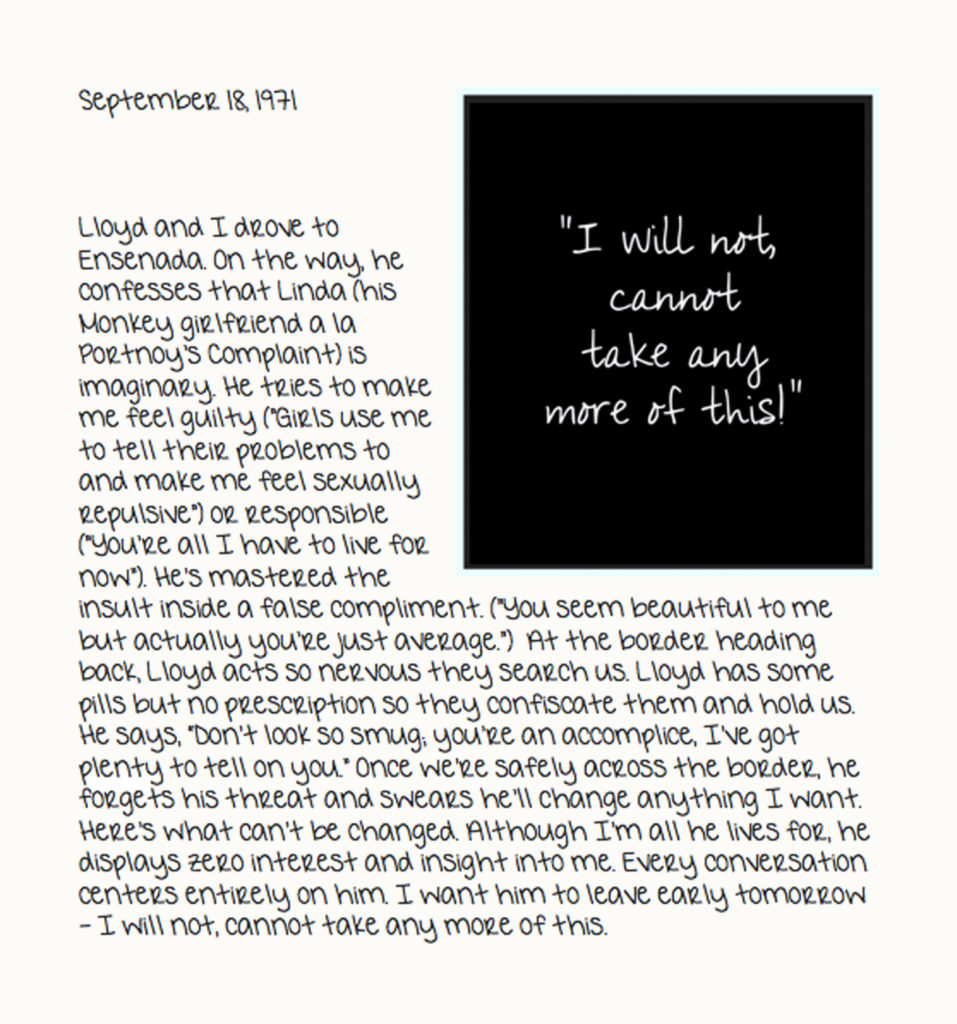 Lloyd (not his real name) told me he had psychiatric problems when we met. Because of this, he claimed he could never have a romantic or sexual relationship with any girl. I didn't want one with him so that came as a relief. Even though we didn't live far apart, we started our friendship as pen pals.
His voluminous letters were the first warning sign. Ten hand-written pages a day were typical. A tiny warning light flicked on when he pointed out that the stamps on the envelopes his letters arrived in were never cancelled. In other words, he drove them to my mailbox himself late at night.
He loved photography and wanted me to model for him. He took the photos featured here on one of our two photo sessions.  As a vain, shallow adolescent, I lapped this up – but not for long. His criticisms of me were scathing and increasingly frequent. In retrospect, I think one of the reasons I hung around was to win his admiration back. The desire to recapture something I thought lost kept me in a lot of relationships in those days. For that matter, it's one of the reasons I kept a diary.
That's why I can't deny I saw Lloyd's red flags long before our trip to Ensenada; I just didn't heed them. There was that trip to San Francisco, when he threatened to swerve into oncoming traffic and kill us both. The fact that he didn't follow through on that threat doesn't negate it as a red flag.
I'd be crazed with fear if my daughter was dating a guy who displayed Lloyd's character traits but for some reason I failed to fear for myself.  Like other young, dumb adolescents, I believed I'd live forever. I didn't end the relationship with Lloyd because I was afraid but because I was exasperated.