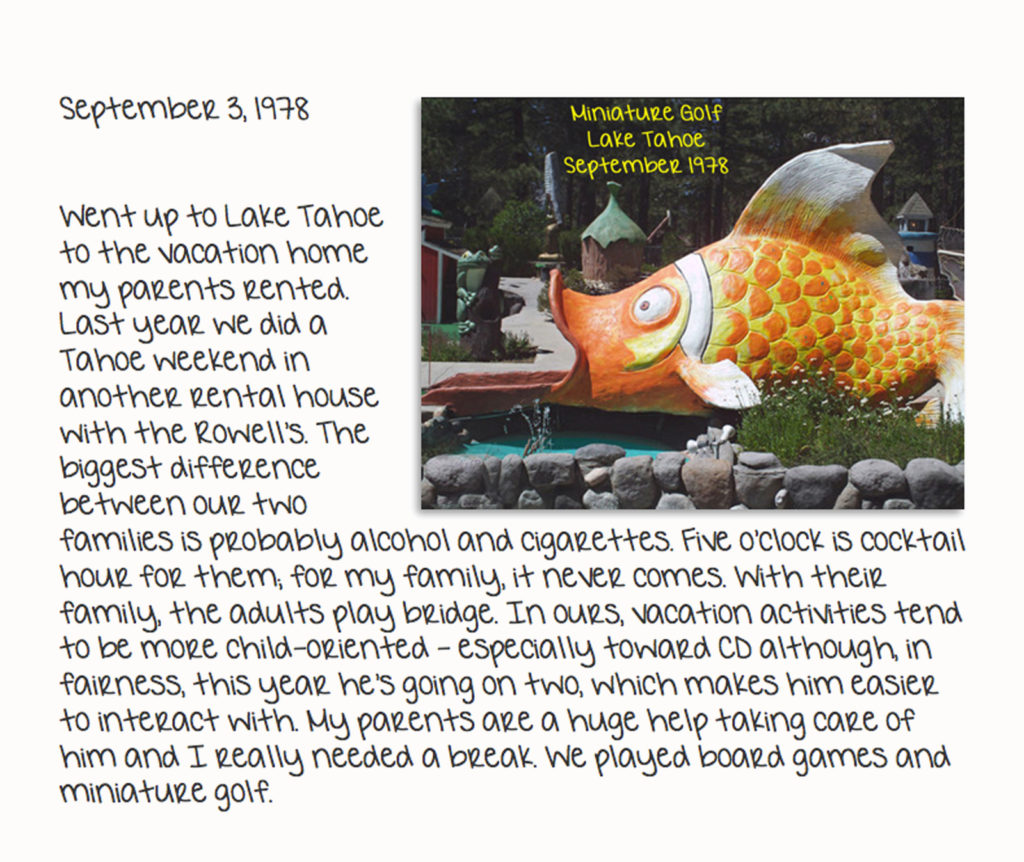 This is one of those vacations that passed without significant incident – no sight-seeing or hiking expeditions, just a few ordinary days in a beautiful environment away from the distractions of home. There was more "action" doing Tahoe with the Rowell's, in part because there are more of them. John is the oldest of seven and all of them, plus his parents and his aunt Mary, were at Tahoe in 1977  – unlike John, at least for the first two days, who was not. He worked for a maniacal boss and couldn't get away. When he did escape, he almost immediately got sick.
The Rowell's were more social – what I thought of as party people. No one would ever describe my family as "party people".  I might as well be gauche and say it; they had more money. They dined out at swankier restaurants than Bob's Big Boy a couple nights a week.  Unless it was Bob's or we had a coupon, we rarely ate out more than once or twice a year. I'm not complaining; my palate was satisfied with a Big Boy. But I'd be lying if I said I wasn't intrigued by my in-laws more glamourous life-style.
Our relatively quiet brood of five – six including the soon to be Terrible Two CD – were less cosmopolitan. Our idea of a party took place every Sunday night, when my father finished his duties at church. Instead of dinner, we indulged in a weekly "popcorn party" – the popping part involved more ritual before microwaves simplified everything.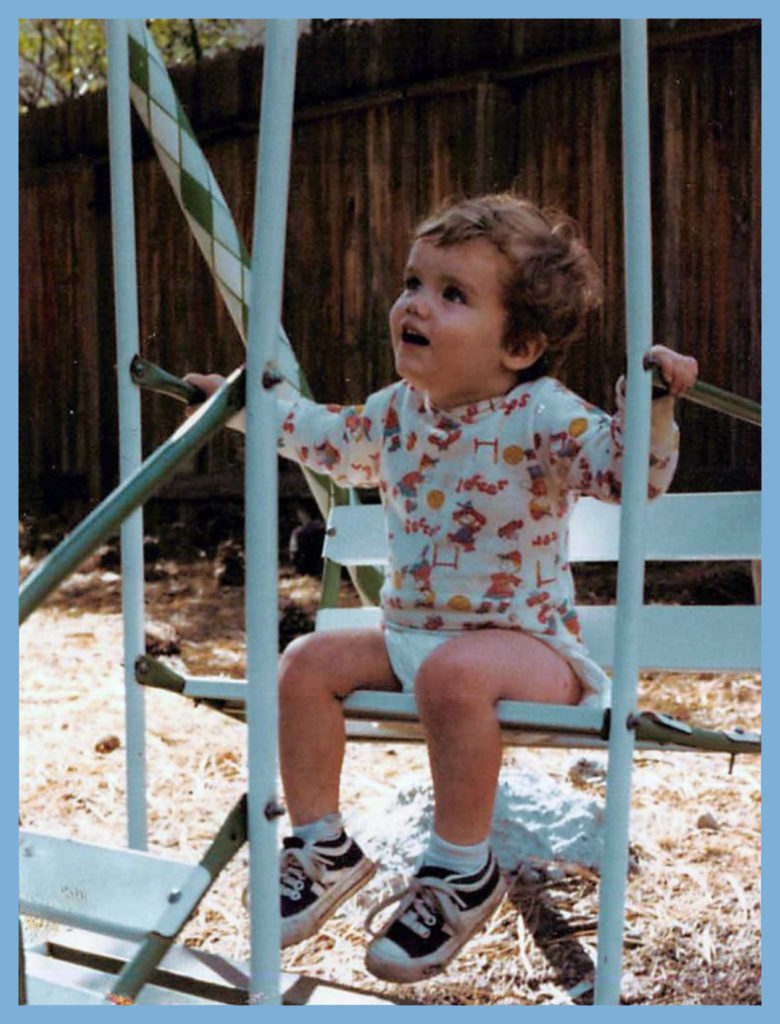 Casinos were not on our itinerary but we played every board game under the sun. By 1978, Jani and I no longer burst into tears and accused each other of cheating. There's something to be said for learning how to lose. Was this an exciting vacation? Hardly. Memorable? Not that much. I've shared as much as I remember.
Still, looking back, this low-key time assumes a bittersweet beauty – magnified now that I've lost both my parents. What I wouldn't give for a few more of those beautiful ordinary days with them!