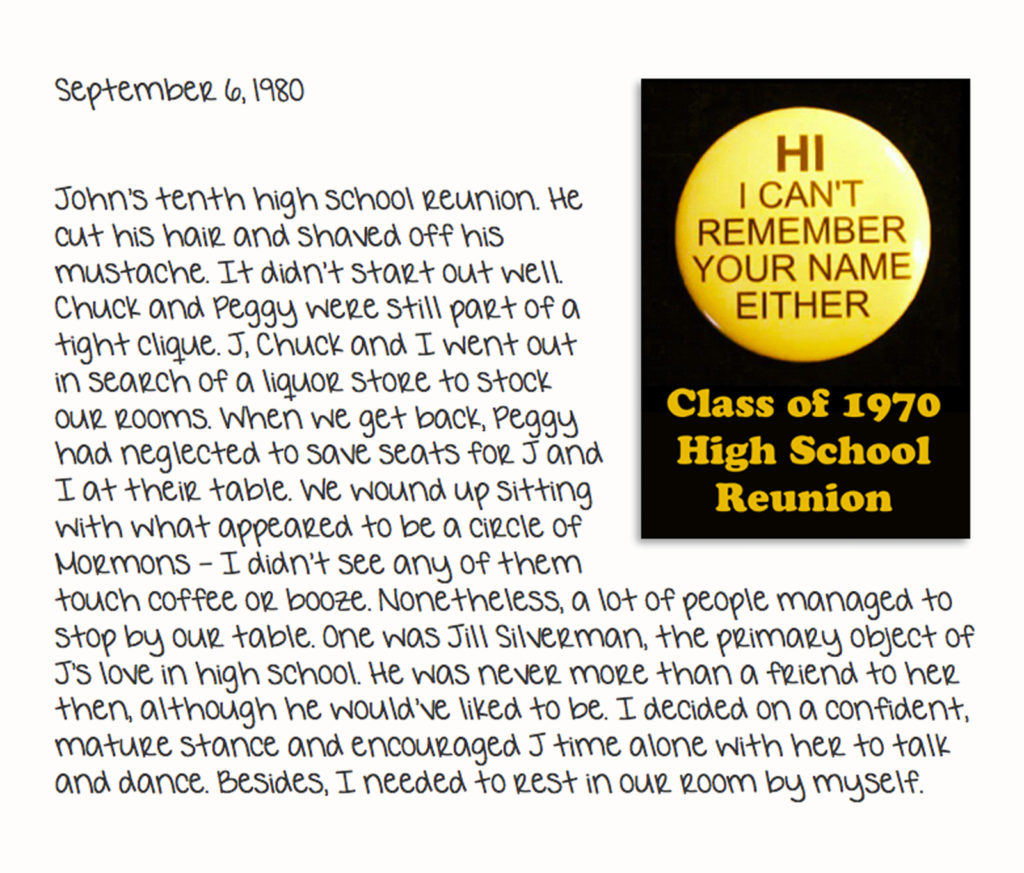 It's too bad my 10-year high school reunion fell before John's. If I'd been forced to attend his first, I would have had more empathy for him when we went to mine. Let's just say, it's not easy to attend a significant other's high school reunion when you didn't go to high school anywhere close to the same zip code.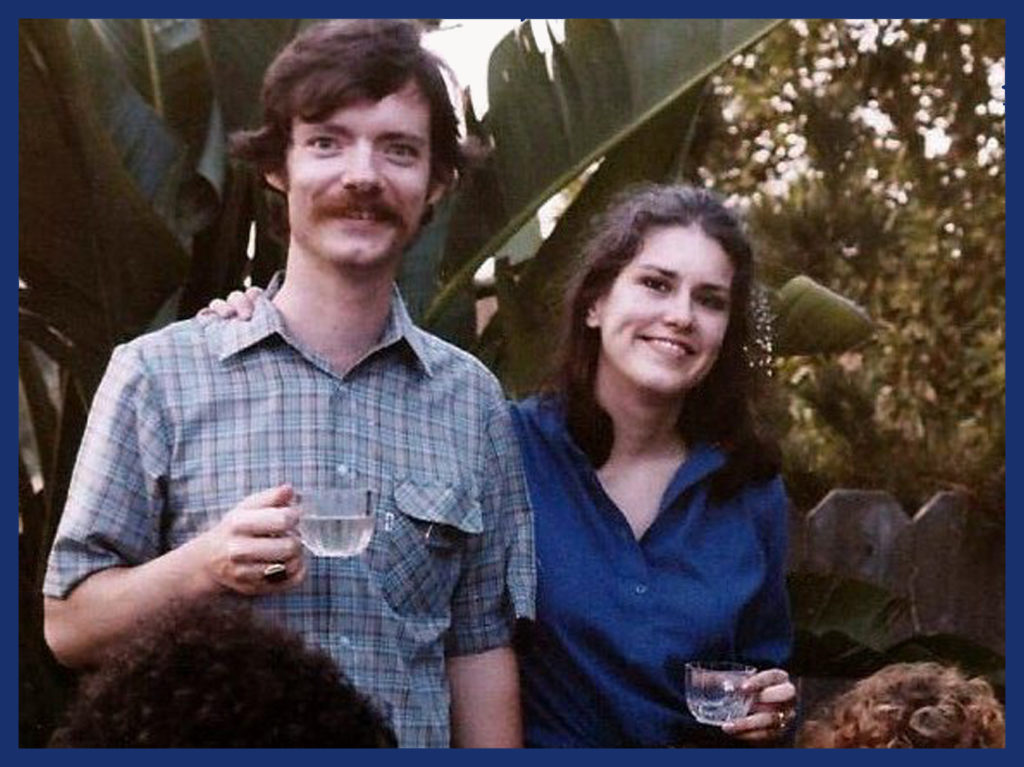 For a narcissist such as myself, it's excruciating not to recognize anybody or be recognized; I was a ghost. Seemingly everybody in the place wanted to talk to John.  I had no idea who they were and they had no interest in me. On the bright side, it was excellent training for future office and legal dinners when everybody wants to talk cases with J and I can't contribute as much as a crumb to the conversation.
A spouse reconnecting with an old high school flame is a typical reunion challenge. For me, it would've been a mistake to panic – it brings out the worst. Besides, I could understand why J liked Jill. She was smart, pretty, classy. He wouldn't meet me for five long years after graduating from high school – of course he fell for other girls.  As friends, they no doubt had a lot in common and genuinely liked each other. It would've been stupid and arbitrary to go nuclear crazy and possessive – "Don't you dare talk to her!" Which isn't to say I don't get jealous. I do. But a little jealousy never killed anyone. There is, of course, more to this tale, but I'll save it for another time.