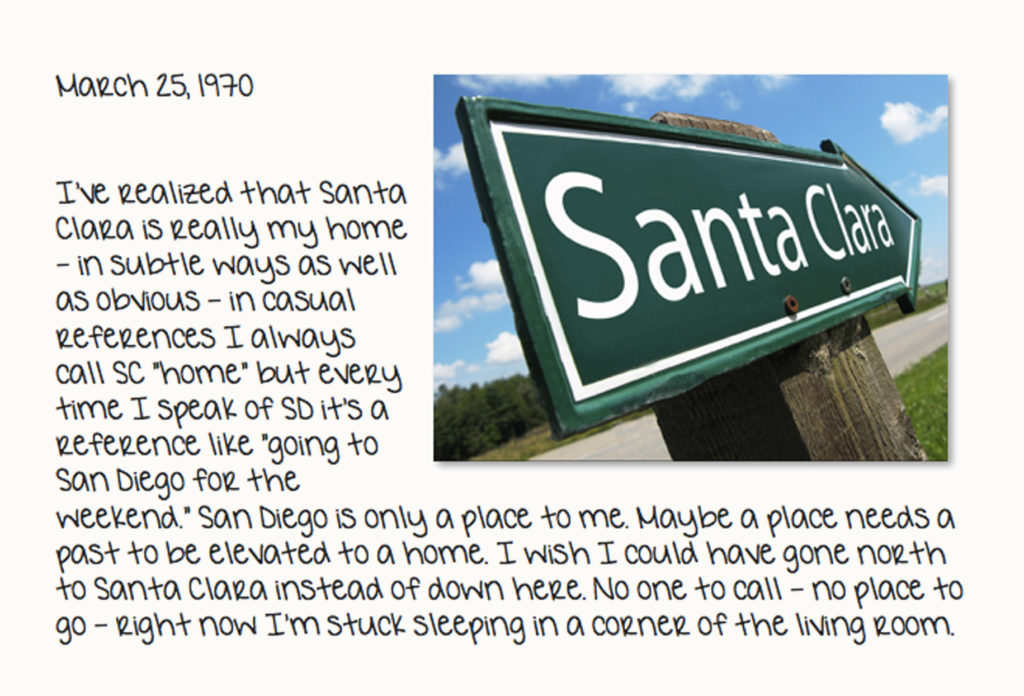 It's not terribly surprising I was adamant about Santa Clara being my home considering my family left Santa Clara for San Diego a mere six months before I wrote this entry. In contrast, it astonishes me that 47 years later, I still regard Santa Clara as my home – despite the fact I never lived there again. Realistically, hasn't LA – where I've lived the last 47 years – earned the right to be called home?
Yeah, objectively, no doubt about it. Emotionally, not so fast. I grew up in Santa Clara, it will forever be where I spent my childhood, it's the backdrop for all my highly formative memories and experiences.
Unfortunately, the Santa Clara I regard as home ceased to exist shortly after I left. I've covered this in other blogs (July 18, 1969, August 26, 1969) and I'm loathe to repeat myself. Still, Santa Clara's metamorphoses into Silicon Valley fascinates me.
Someday I'd love to write a historical novel about Santa Clara. I'd approach it as a multi-generational saga about a family who own an apricot orchard, tracing family members and the city itself as it evolves to Silicon Valley.  I've been warned family sagas are out of fashion but by the time I finish, they might be all the rage again.