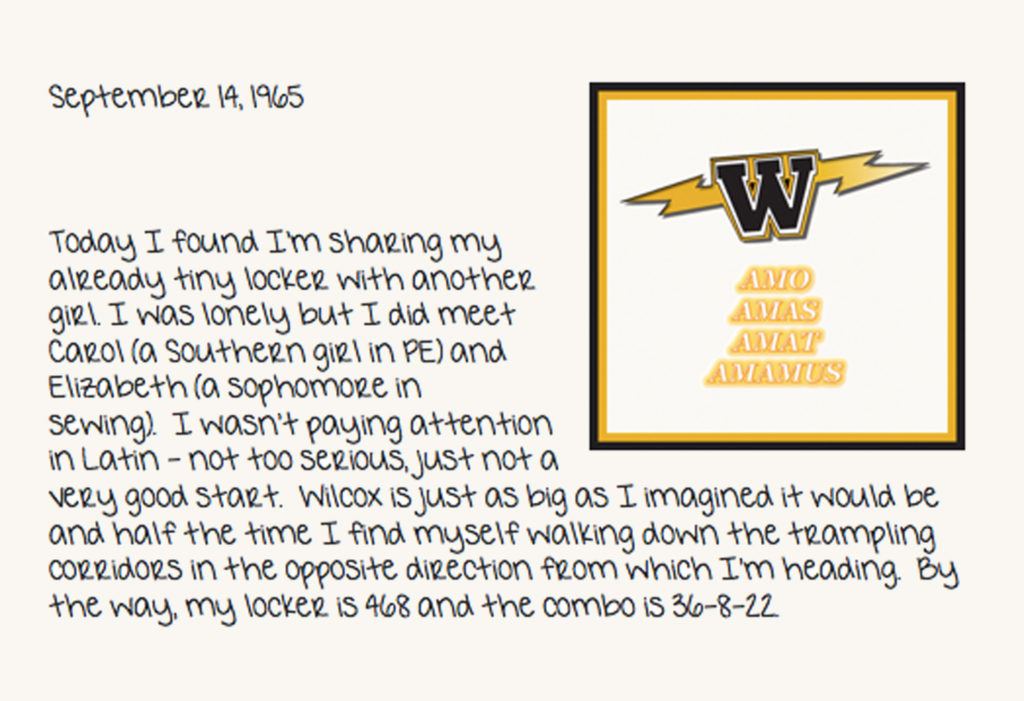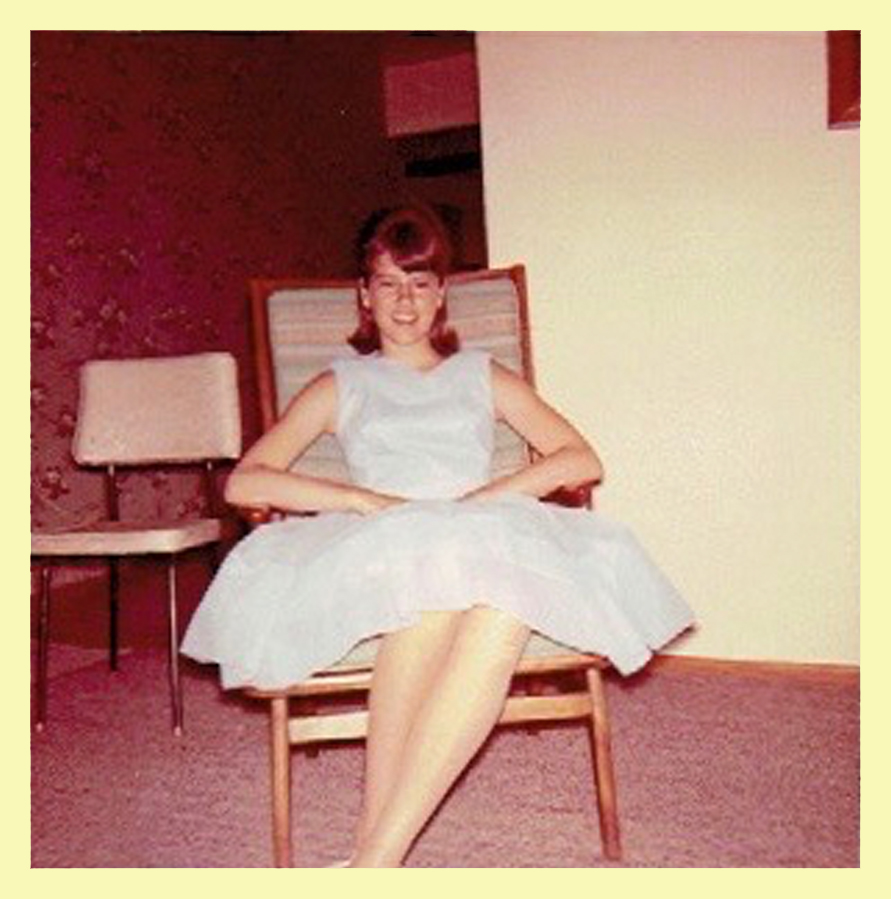 This entry fails to convey the overwhelming confusion and excitement of my first day in high school. If my memory serves me well, Cabrillo Jr. High and the now defunct Jefferson Jr. High fed into Wilcox High, effectively doubling the student body and ensuring that at best any student might recognize half of the student body.  Naturally, the structure itself needed to be twice as large to accommodate approximately 2000 pupils. To me, it seemed huge. I'd never gone to school in a two-story building before.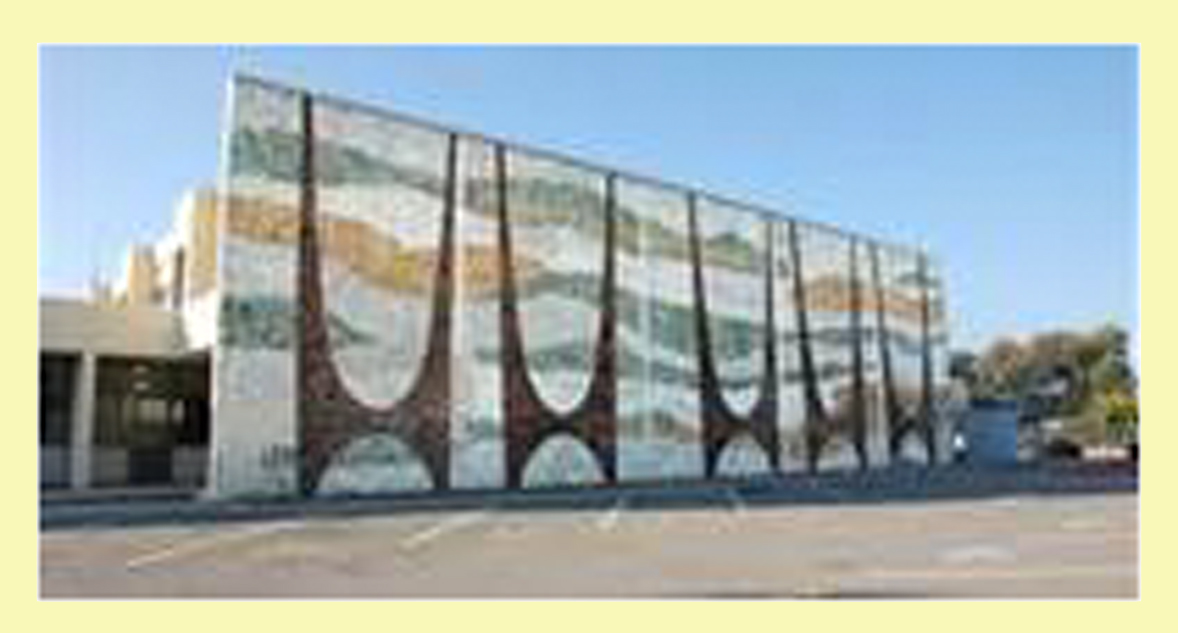 I harbored many illusions about high school, gleaned from movies, TV and the Scholastic Book Club. Classes didn't loom large in any of these narratives. Instead they focused on sock hops, meet-cute flirtations, proms, football games, gang warfare (West Side Story) and popularity.
I longed to be popular and, in my own misguided way, I tried. I didn't succeed. I'm not sure how the chosen kids in the In Crowd reached their exalted status. Was their success due to their self-confidence or was their confidence due to their success? There seemed to be no objective criteria although good looks, athletic ability and the means to buy bitchen' clothes and hot wheels didn't hurt.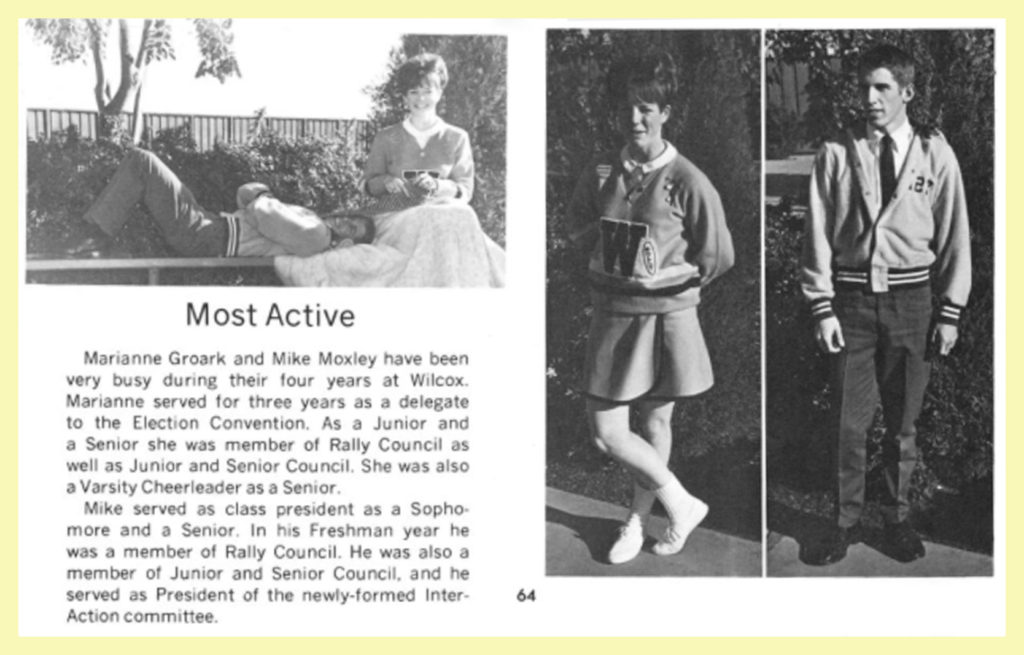 I'm not saying Soc's were stupid but being known as brainy was not a plus. Neither was  being a P.K.(preacher's kid), not to mention an introvert. Aside from Carrie, no introverts ever got elected King or Queen of the Prom. My parents, however, were elected King and Queen of their high school prom. Unfortunately, they failed to pass their popularity gene down to me.
According to Ralph Keyes (Is There Life After High School), popularity comes with its own set of problems.  It's hard to hold on to, for one thing – not only in high school but afterward. The adulation accorded a high school football star fades after graduation. It's not that easy to duplicate – let alone surpass – high school glory days when the bar has been set unrealistically high. If you're addicted to  applause, withdrawal is painful and it's hard to hook up with a new supply in the real world.
In 1965, I would've gladly shouldered these burdens for a seat at the In Crowd's table, proving how easily I forget who I am. I don't like groups, for one thing. I'd rather watch from the sidelines than be the center of attention.  And I'd hate to lose the perks of membership in the Out Crowd – the freedom to be silly and screw up (when you've got nothing, you've got nothing to lose). The fierce drive to prove myself to people who rejected me.
I've heard it said that for a writer, a lousy childhood is the gift that keeps on giving. So is being on the outside looking in during high school.