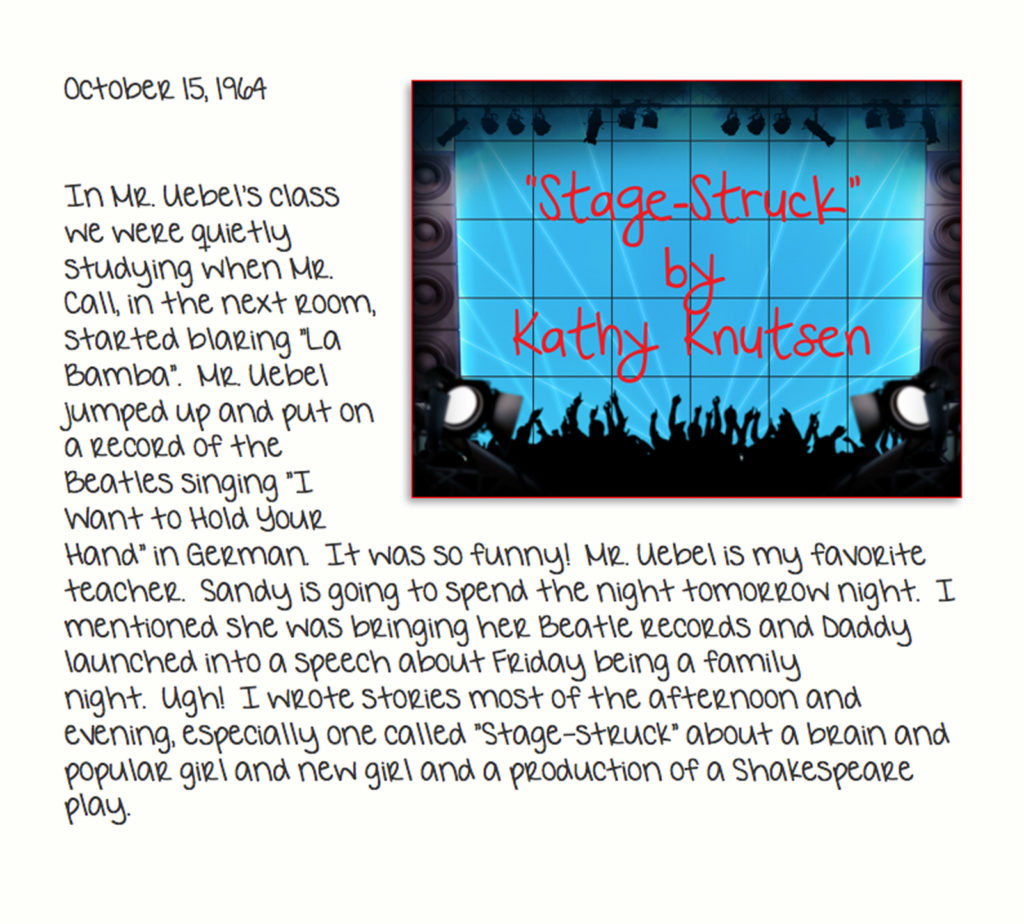 Hmmm, "Stage-struck." Based on the sizzling synopsis, I'm baffled it failed to become an international sensation. Unfortunately, the title – the characters – and the story-line – are all too typical of what I generously considered "creative" writing at thirteen. My oeuvre was stories about junior high girls, one popular and one brainy, frequently involving show biz.

Mr. Uebel was one of my favorite teachers although I was a nervous wreck in his room, I was so desperate to impress him. Mr. Call, our Spanish teacher, was great too, as evidenced by their musical duel. The innocence of these times seems unreal from the perspective of 2017 yet I can unequivocally swear life actually was this innocent, this simple – at least at Jefferson Jr. High.
At thirteen, it never crossed my mind to rebel against a teachers or authority figure – and to the best of my knowledge, none of my classmates did either. Maybe Jefferson got lucky and employed teachers with big personalities who loved teaching.
Full disclaimer – far from being anything close to a radical dissident trouble-maker, I was a kiss-up sycophant who idolized my teachers. I made it my mission to be teacher's pet (not exactly a fast track to popularity, in case you're wondering). More often than not I succeeded, not because I was so special or brilliant (although I liked to think so) – I just tried harder.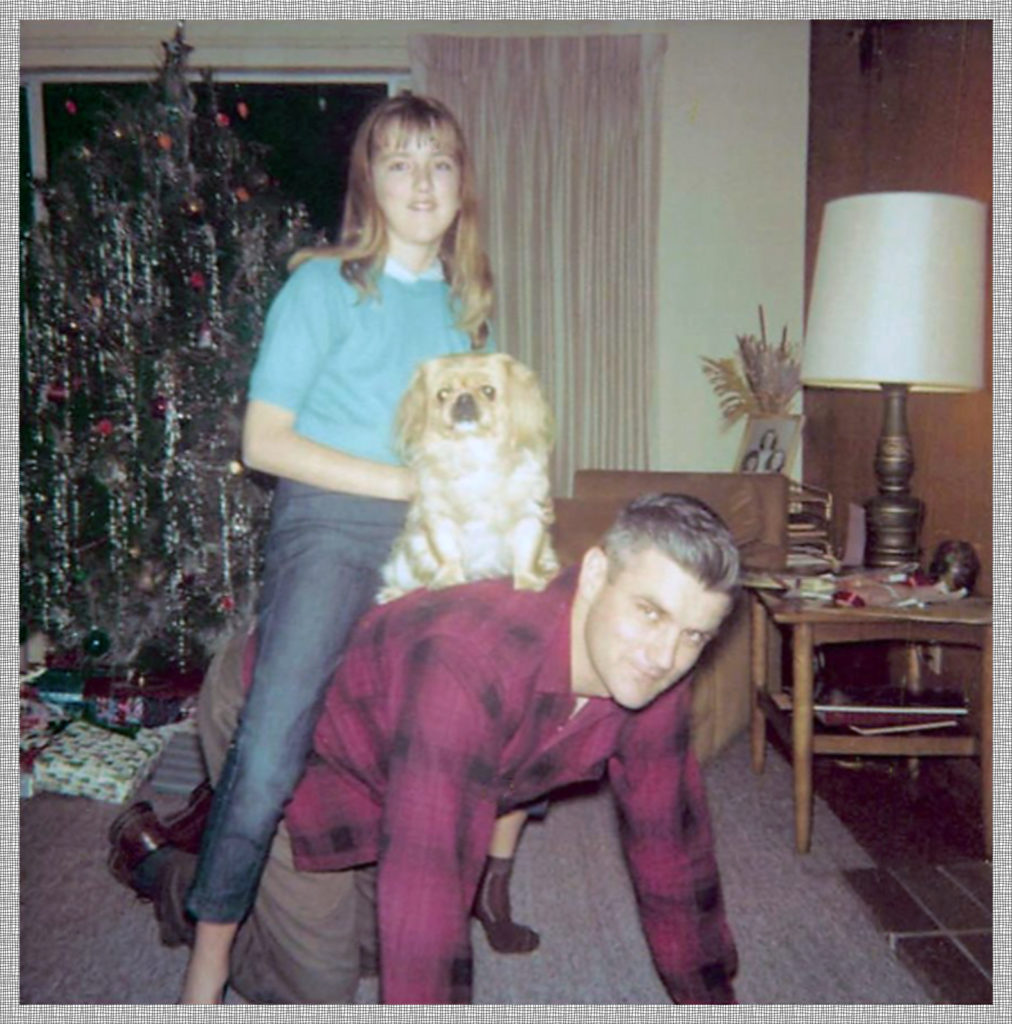 Looking back, I regret how eager I was to be free of our Friday family nights. Little did I know that once gone, those nights could never be recaptured in quite the same way. I should have treasured and prolonged every last minute.