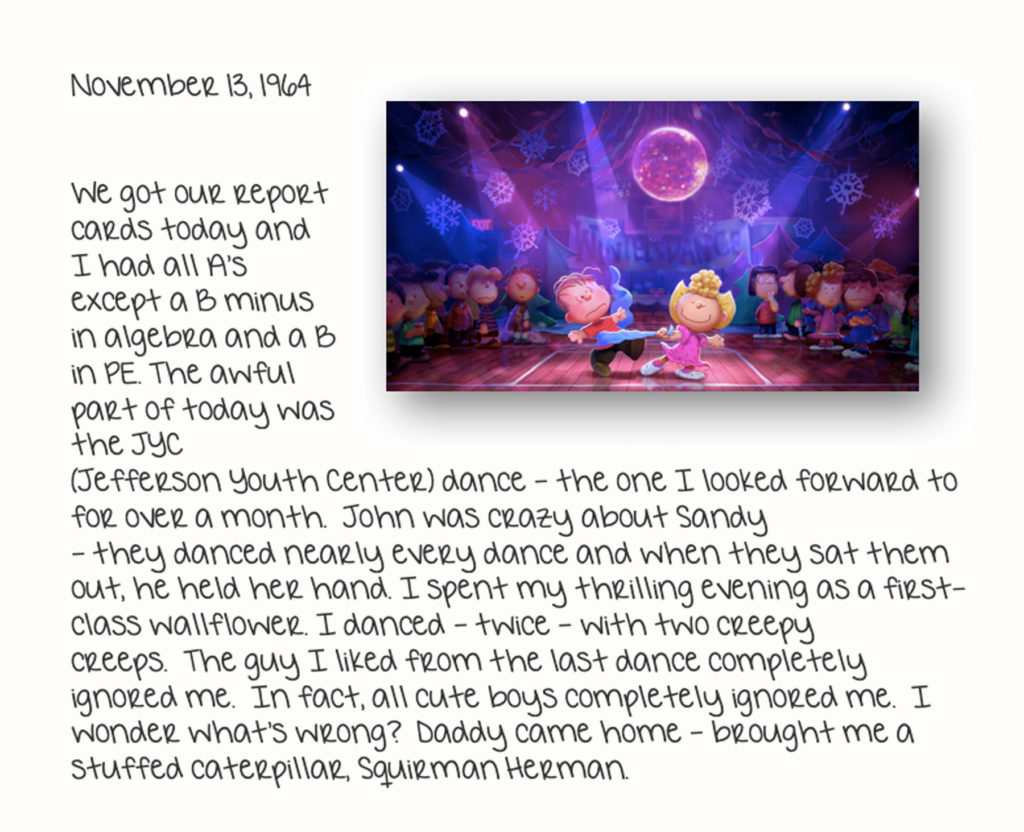 Girls lined up on one side of the hall. Boys barricaded the other. Girls hoped to be asked to dance. (Dancing alone, or with another girl, was not yet a thing.)  The only fate worse than passively waiting to be chosen by a 13-year-old boy with braces was to be that hapless boy, crossing the Sahara of the dance floor to mumble, "Do you wanna dance?" Which is, of course, a freaking joy ride compared to the torturous solo retreat to the boy's bastion after the girl says she's "not in the mood."
The month before the mixer, I envisioned my night unfolding much like Maria in "West Side Story", when Tony glimpsed her across a crowded dance floor. It never happened like that. Why not?  Let me count the ways. I was a seventh-grade giantess trapped in a life-long bad hair day. My mother dressed me like a goat-herding girl in the Austrian Alps and my father was a Lutheran pastor, as terrifying to Protestants as it was to Catholics, Jews and atheists. I wasn't even a good dancer, due to lack of practice.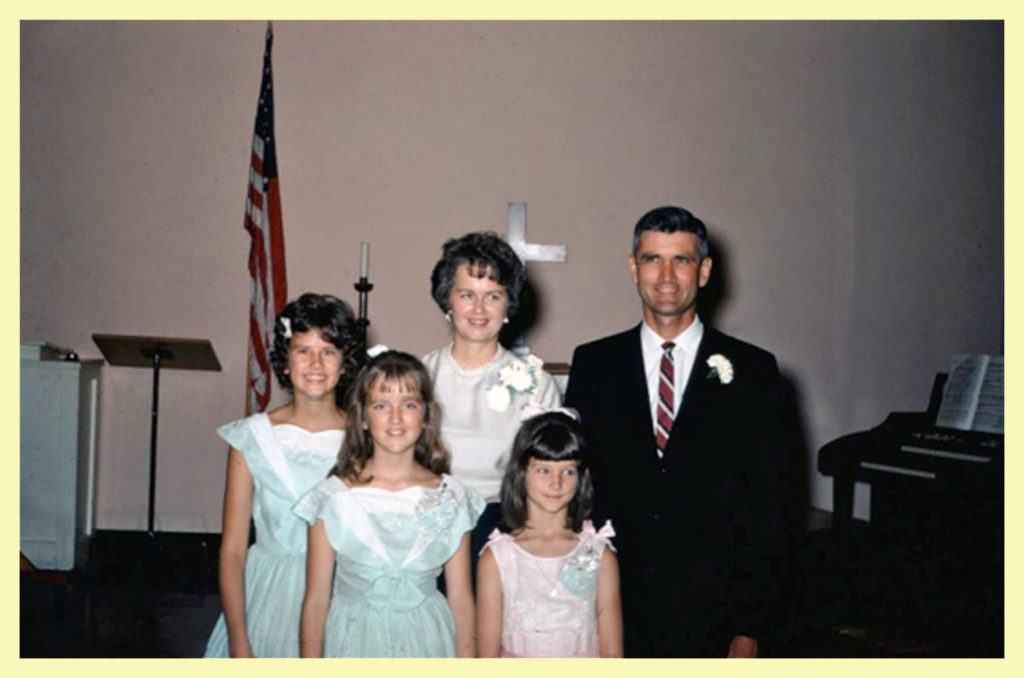 What was right about my life in Jr. High? A mother who loved me enough to sew for me (the results improved). A father who brought me a Squirman Herman caterpillar when he returned from a trip. It was more than enough.