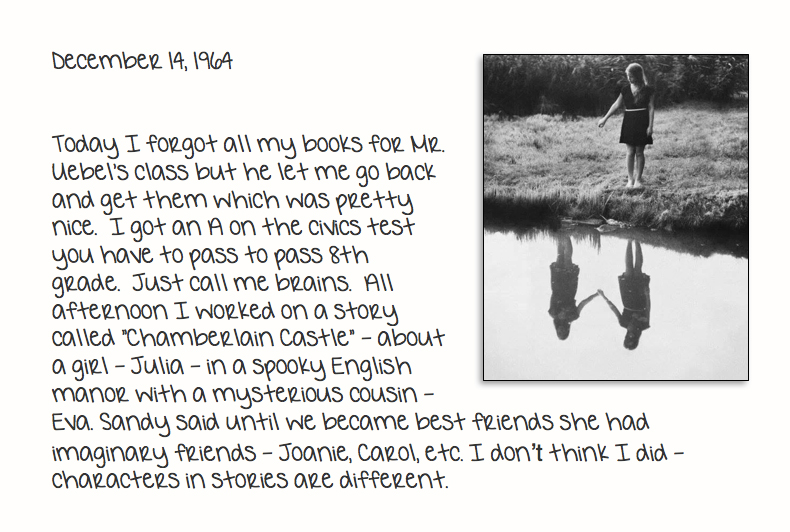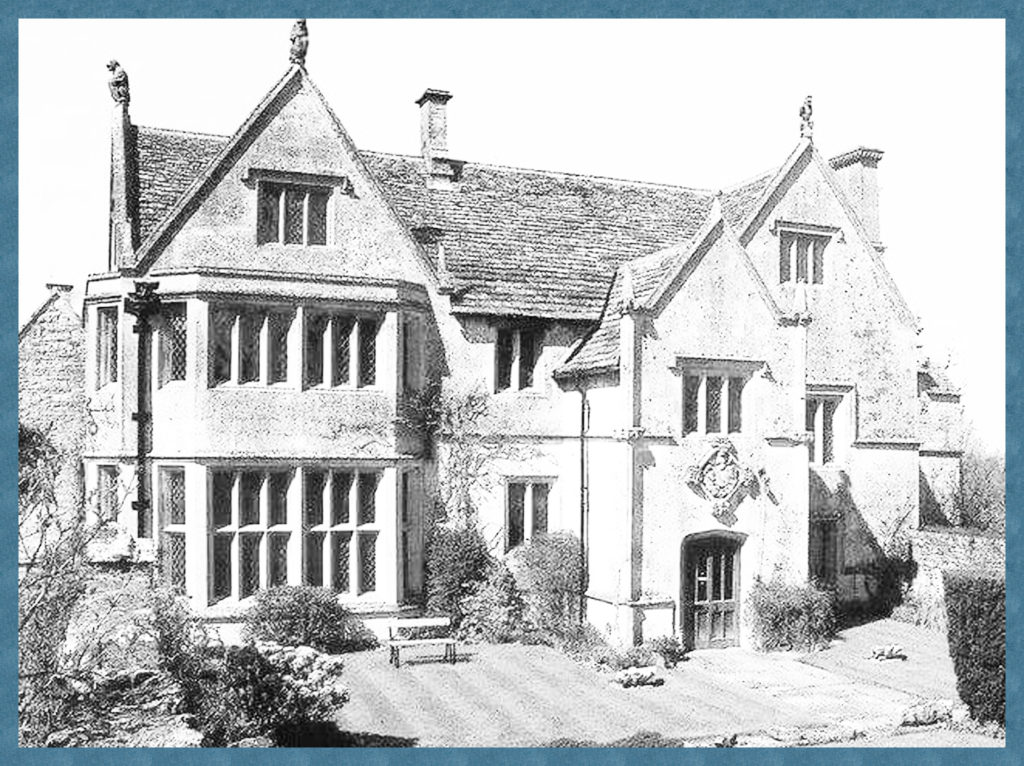 I suspect the reason I didn't have imaginary friends was my two sisters. (That said, the youngest – Joyce – had a a deep long-lasting friendship with an imaginary boy named Keith – and for all I know, Janet had one too but she never told me.)  Sandy was an only child with an oversized imagination so naturally she created a cast of companions.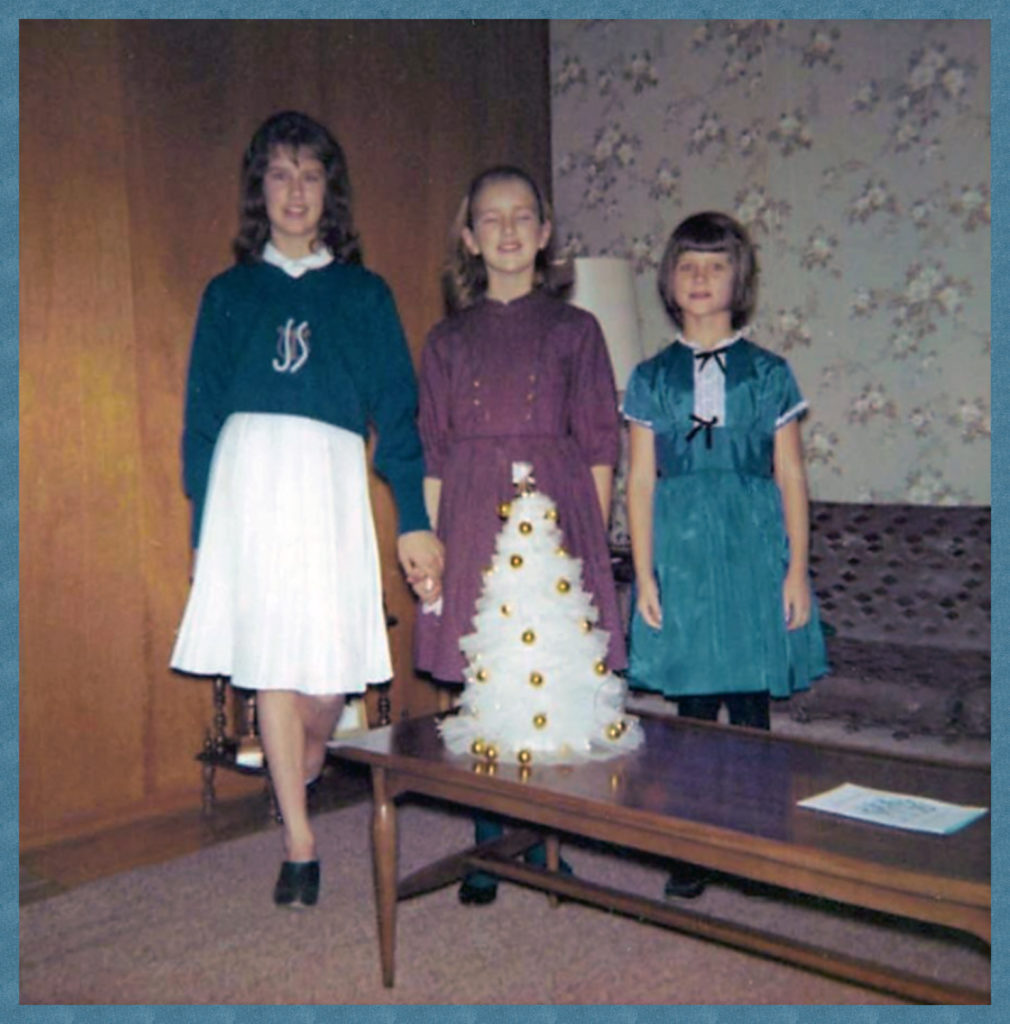 The characters in my story took the place of imaginary friends. My favorite part was naming them. I was – and still am – obsessed with names. I used to go through the fashion section of the huge Sears catalog that arrived every year and name the models. Selecting the perfect moniker was a challenge in 1964 because all the names in the baby books – and all the kids I knew – got stuck with traditional names (Kathy being particularly popular in the early fifties – see link to blog).
The era of exotic names – Apple, Charisma, Karma, Carlisle, Kipling (many unisex) – was at least a decade in the future, maybe more. In 1964, the top five names for girls were Lisa, Mary, Susan, Karen and Patricia. For boys, Michael, John, David, James and Robert.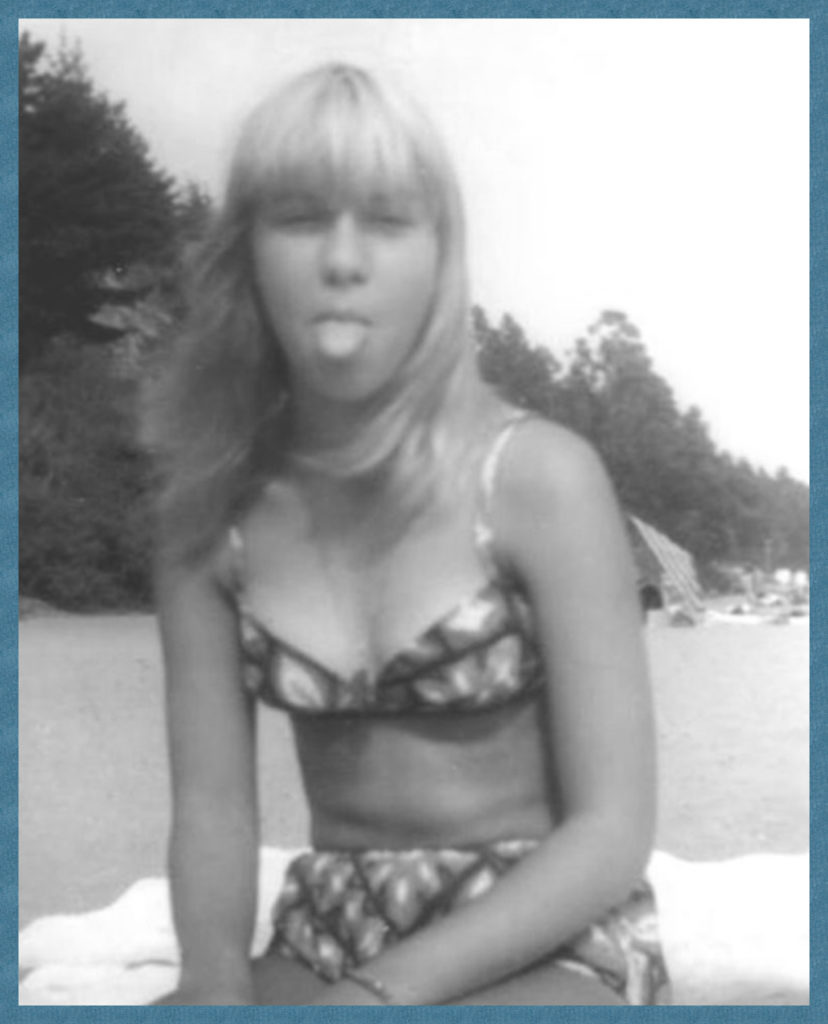 The less said about the story described above, the better. At thirteen, I cornered the market on terrible hackneyed ideas. A surprising number survive, although recently I realized I might not need to save everything.  If "Chamberlain Castle" never escapes the slush pile (in this case, a file cabinet in the garage) the literary world will not suffer.