I've got the potential to be a crazy cat lady with a special place in my heart for tuxedo cats – like Henri, the existential cat.
J isn't a cat person – but even he can't resist the occasional clumsy cat video.
Common wisdom holds that you can't "herd cats." Nobody told whoever trains the stars of Moscow Cats Theatre. Recently, a mother and daughter cat-training team competed on America's Got Talent. They didn't win but I was entertained
https://www.youtube.com/watch?v=VZsVF13anwY
My favorite tuxedo cat, Deeter.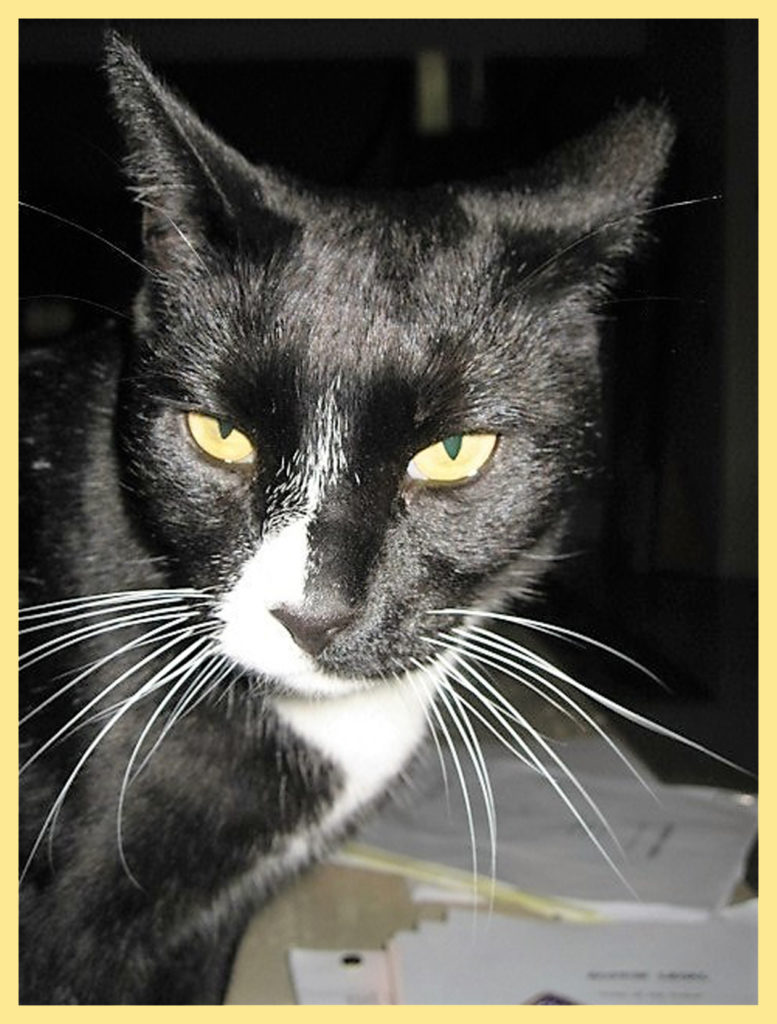 My favorite picture of girl-with-cat – Sandra Walker Hegwood.