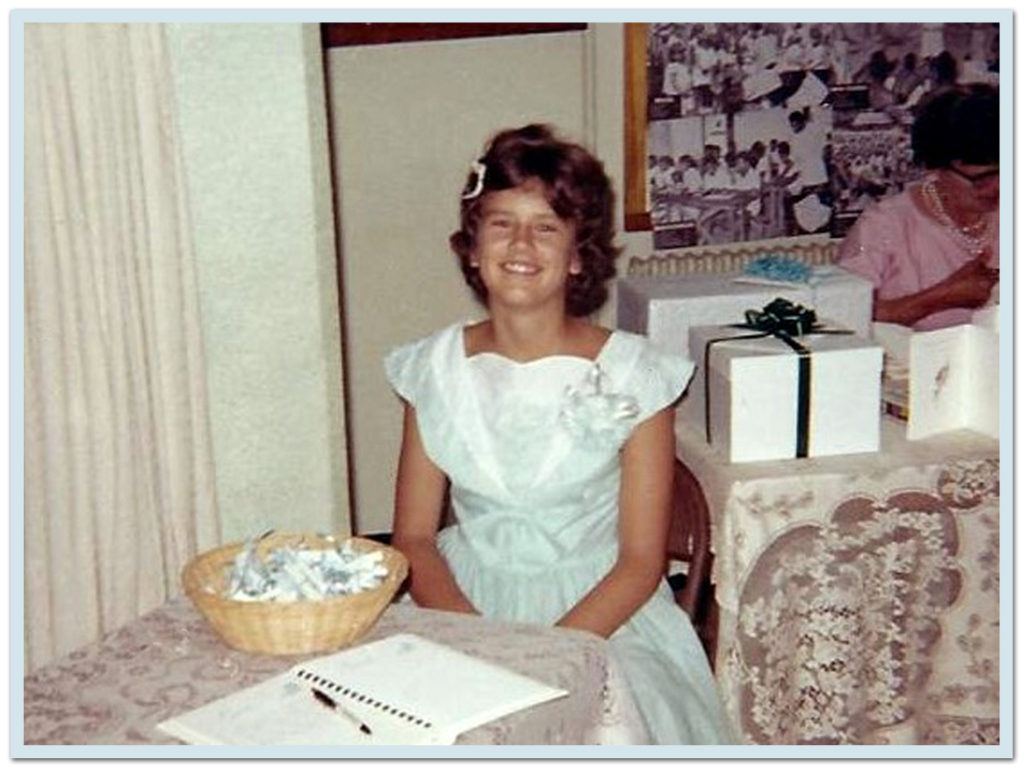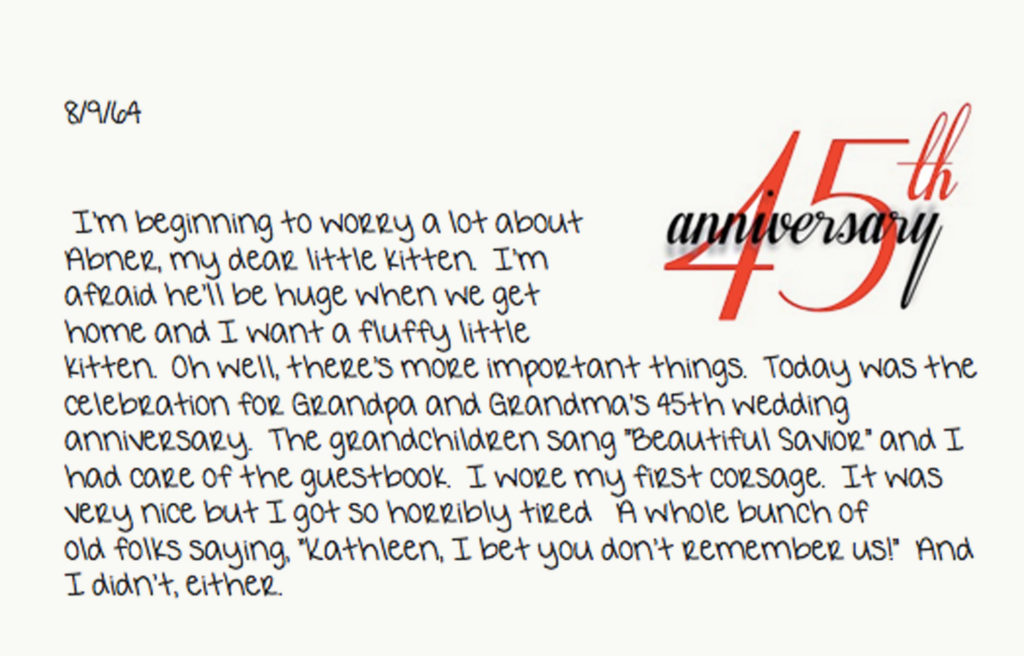 It wasn't unusual for most of my father's parishioners to recognize me and my sisters –they only had one pastor and we were his only daughters. It was significantly more difficult – impossible, even – for us to learn all of their faces and names. It was far more startling to be recognized in Iowa, since we only visited every other year and hadn't lived there for twelve years.
When we stayed with my mother's mother in Graettinger, my sisters and I would walk downtown in the morning. A sign claimed Graettinger was "Home of 1000" but that was at its peak. It was less than that in 1964.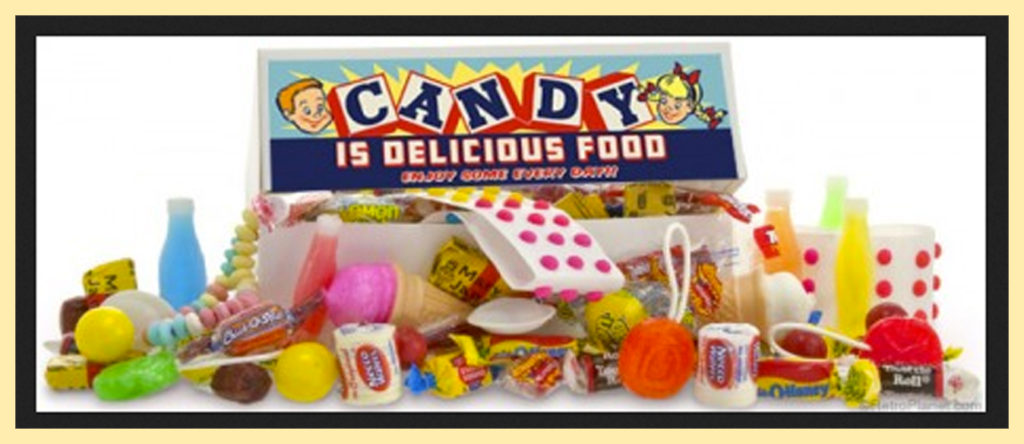 We bought penny candy in the five and dime and sat on a Main Street bench to eat it. Old ladies and elderly gentlemen paused at the sight of young, unfamiliar faces in town. Then the data fell into place. "You must be Vance's girls."
Our cousins were there, too.  It seems like, "Just one more picture," and "Okay, Let's do that one over  again," ate up most of the day.  The nine of us posed and posed and posed!
Estherville, where Grandma and Grandpa K lived, was a veritable metropolis compared to Graettinger. It's much easier to go incognito in the big city.
This diary entry was a reality check.  Grandma and Grandpa K were celebrating their 45th wedding anniversary in 1964 and they seemed ancient. I've been married 41 years and I feel like I'm – at most – half their age but the math might prove me wrong.
I'm no good at math; I choose to live in denial.