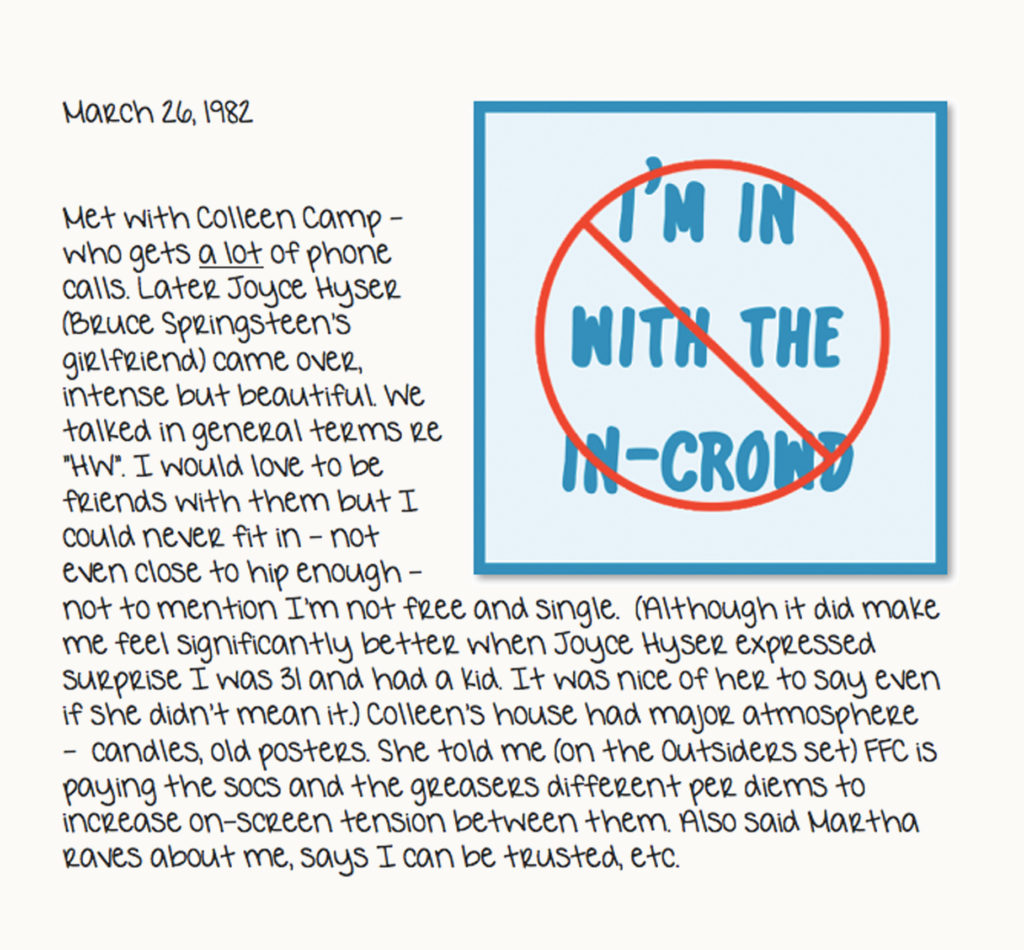 I assume "HW" refers to the title of a screenplay project. In my diaries, I almost always refer to projects by the initials in their titles which means – after all these years – I've forgotten far too many, especially those that failed to come to fruition. "HW" was one of those.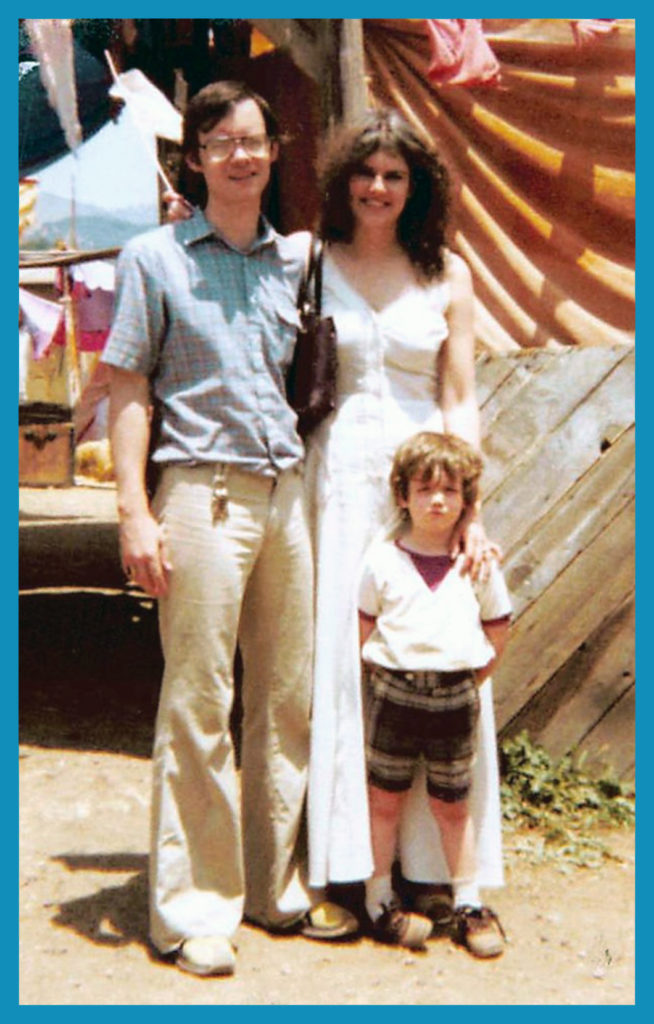 I have no idea what Colleen Camp or Joyce Hyser was like in high school – I never got to know either one of them that well (Hyser not at all, really). I do know that in 1982 Colleen and Joyce were indisputable royalty in Hollywood's cool crowd.  Confident gorgeous girls like them awed me – still do,
I've crossed paths with Colleen many times since then. She's always delightful, bubbly and friendly, even though – at best – I'm on the outer periphery of people she knows. Colleen was and is a social whirlwind. She knows everyone in the industry and is renowned for her major parties. (I'm not on the guest list but that's what I hear.)
Based on her intel about the Outsiders, it was shooting in Tulsa (I was out of the loop – see November 15, 1980).  I admired Coppola's savvy solution – the unequal per diems – to incite tension between actors which successfully translated to the screen.