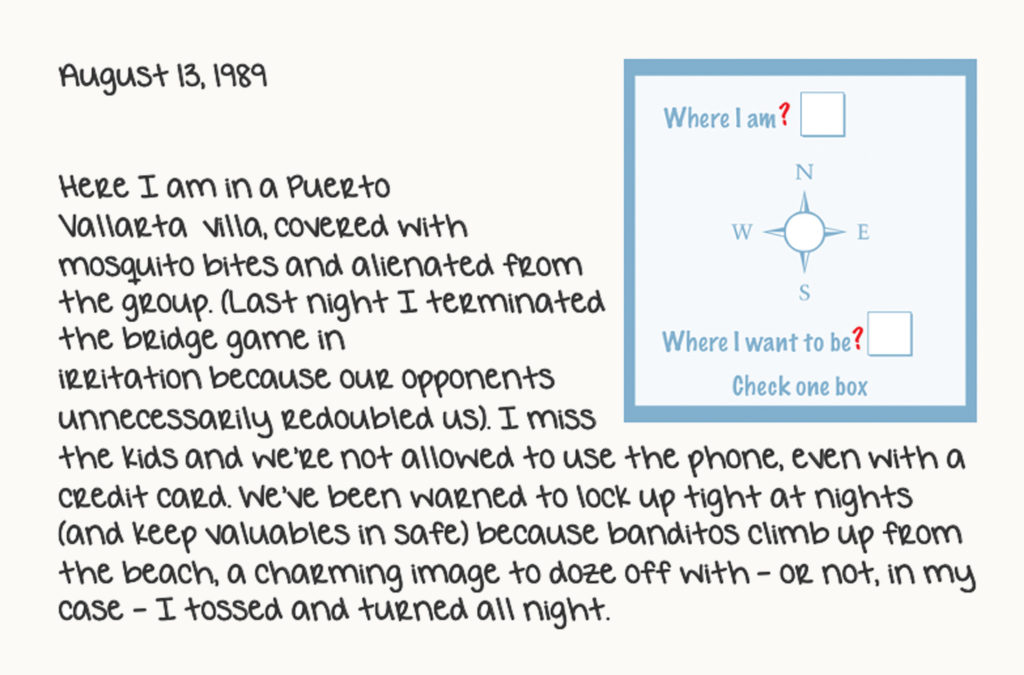 It's weird to read an entry like this when photographs of the same day tell a different story. Several explanations spring to mind.
I'm a born curmudgeon and complainer.
I suffered a hormonal imbalance.
It takes me a while to acclimate to new places.
I lost at bridge, which always puts me in a terrible mood.
No matter where I find myself, I want to be somewhere else.
All of the above.
In 1989, the answer was "all of the above." In the ensuing decades, I'd like to think I've matured to the extent that I no longer yearn to be someplace else. On the contrary, I'm grateful to be exactly where I am right now.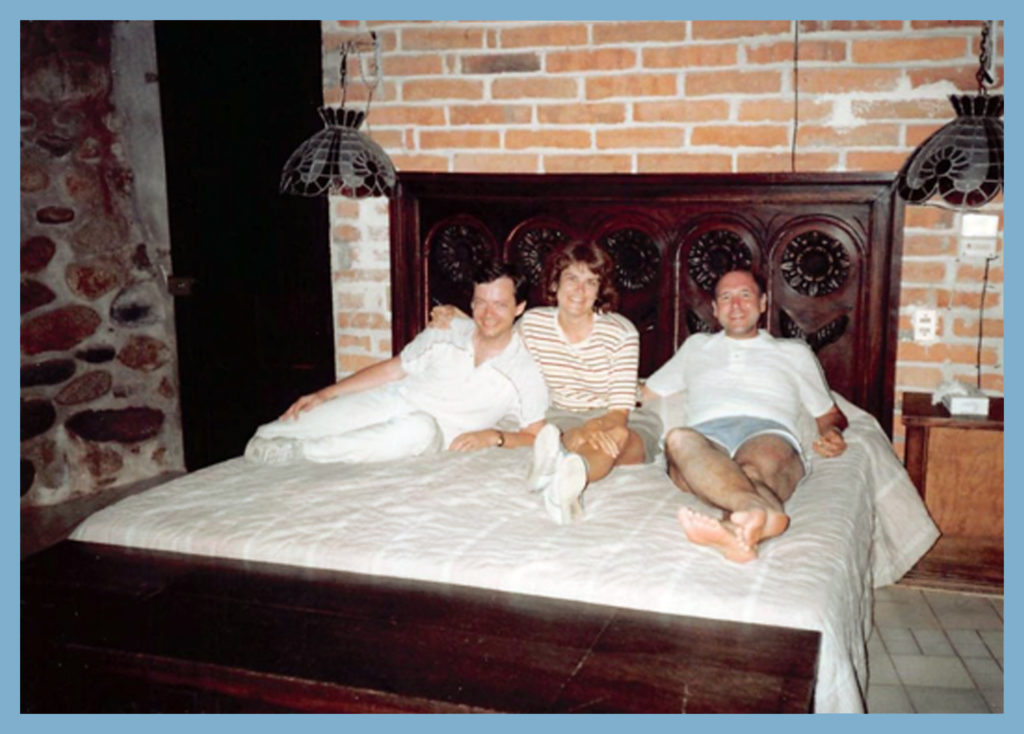 Why did it take me so long to realize the benefits of living here and now, something most people don't need to "learn" at all? I believe I was born this way. If you know anything about the enneagram, I identify as a #4 – people prone to melancholy nostalgia over a lost, idealized past. Not exactly the life of any party (that might be a #7).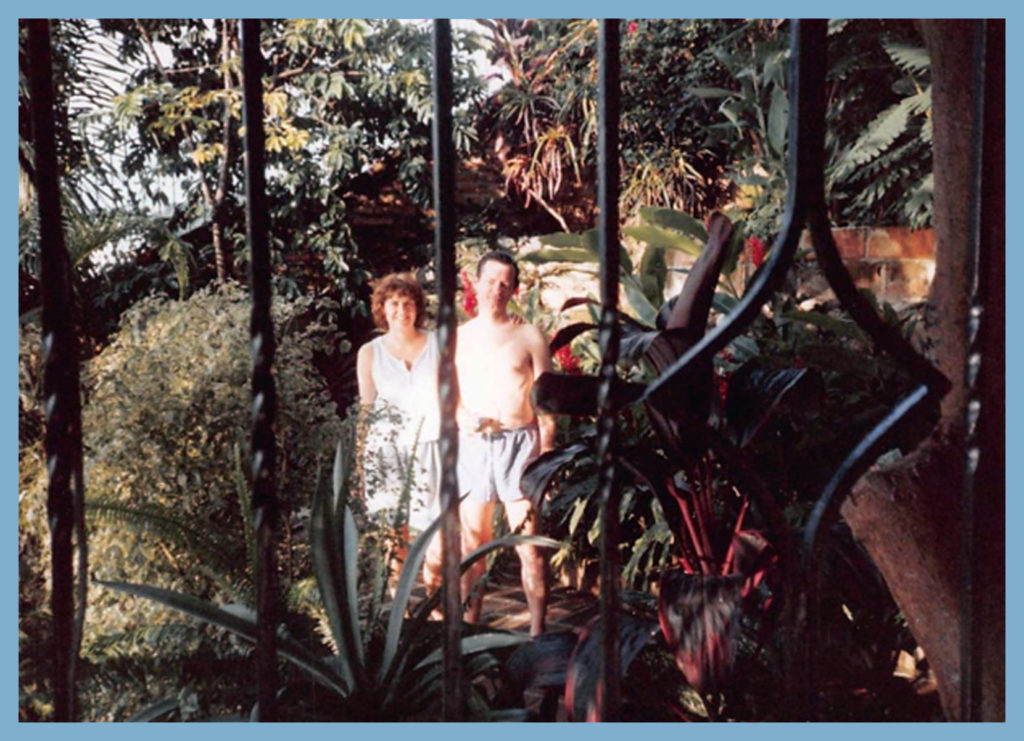 You can't get over being a #4 (or any other number) – we are all who we are. That doesn't mean we can't be a better version of ourselves.
In this case, believe the pictures – not my words.